Examining a divided France after the Charlie Hebdo terror attacks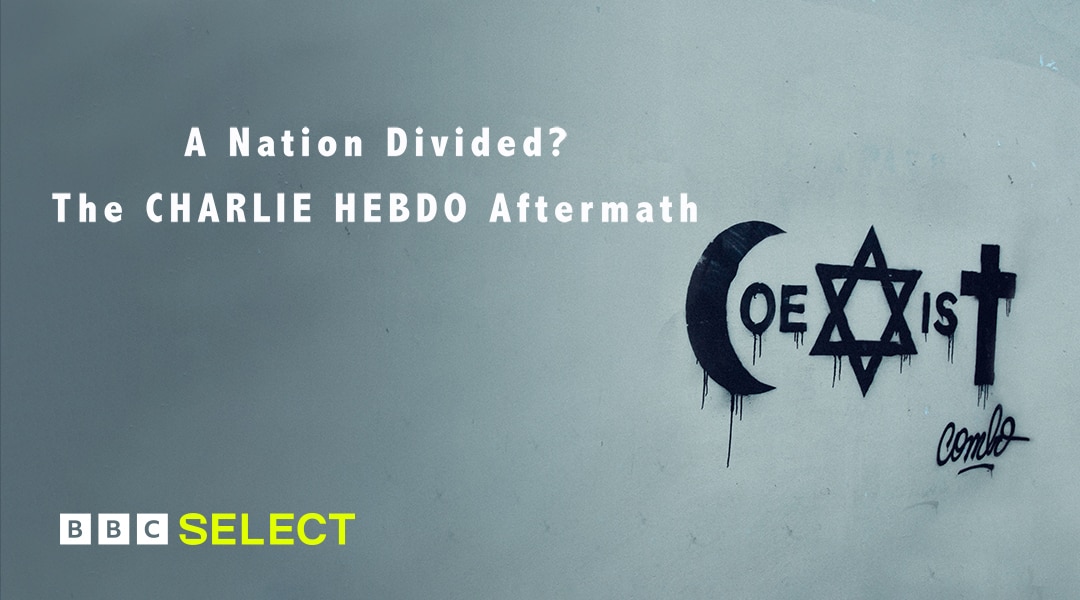 In 2015, two Muslim extremists opened fire in the offices of Charlie Hebdo magazine, incensed by caricatures it had published of the prophet Muhammad.
This BBC documentary sees Shaista Aziz visits a Paris that in the wake of the attacks, publicly projects a picture of unity. But there's another story – of a divided France, alienated Muslims, a growing Far Right movement and a debate over double standards in French free speech.
This show is not currently available on BBC Select but browse through the below titles for more Social issues documentaries available to stream on BBC Select.
More documentaries you might like...
Subscribe to BBC Select for hundreds of hours of thought - provoking, award-winning and critically-acclaimed documentaries from the BBC and beyond.
BBC Select free trial
BBC Select is available in Canada on Amazon Prime Video Channels or the Apple TV app for only $6.99 a month. Start a free trial today and stream documentaries from the BBC and beyond. Restrictions apply*.
Black Friday offer
Subscribe to BBC Select on Amazon Prime Video Channels between 18th to 28th November and get the first 2 months for only $1.99**