Rookie fighter pilots compete to become the top gun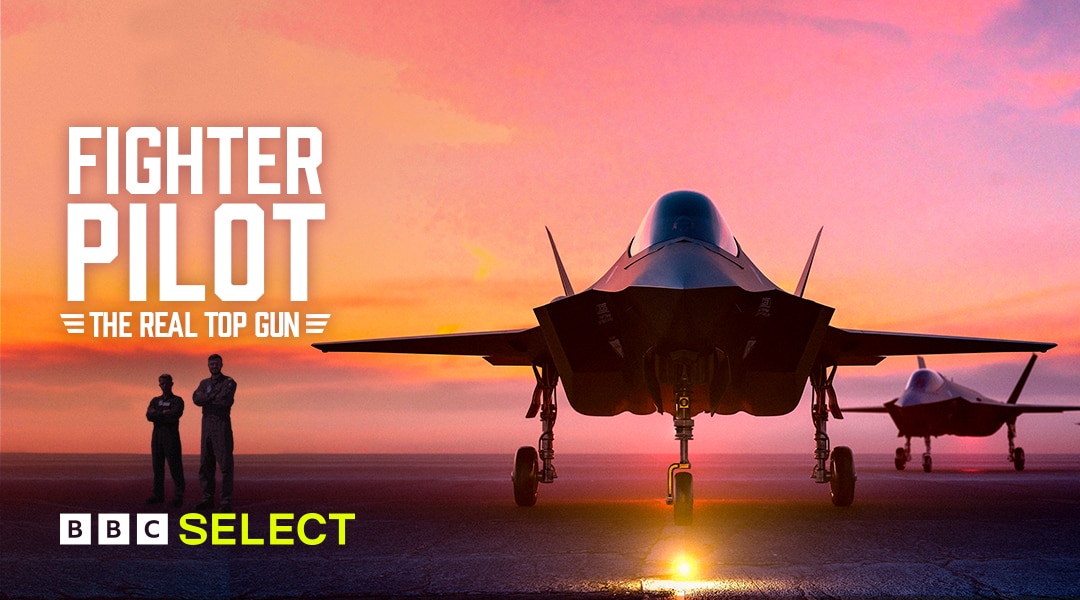 Experience the real-life Top Gun with this action-packed documentary about Air Force Pilots. Hang onto your ejector seats as this nail-biting series follows rookie fighter pilots battling it out to be selected to fly the British Royal Air Force's brand new F35 Lightning fighter jet.
With exclusive access, this fighter pilot documentary series gives a breathtaking, cockpit-eye view of what it's like to be test pilots. Follow the young mavericks stepping into the danger zone as they aim to achieve their dreams of becoming top guns.
Watch Fighter Pilot: The Real Top Gun and more acclaimed documentaries on BBC Select today. Restrictions apply*.
More documentaries you might like...
Subscribe to BBC Select for hundreds of hours of thought - provoking, award-winning and critically-acclaimed documentaries from the BBC and beyond.
BBC Select free trial
BBC Select is available in Canada on Amazon Prime Video Channels or the Apple TV app for only $6.99 a month. Start a free trial today and stream documentaries from the BBC and beyond. Restrictions apply*.
Black Friday offer
Subscribe to BBC Select on Amazon Prime Video Channels between 18th to 28th November and get the first 2 months for only $1.99**