"Who are you?" is a surprisingly difficult question. Artist Grayson Perry seeks an answer.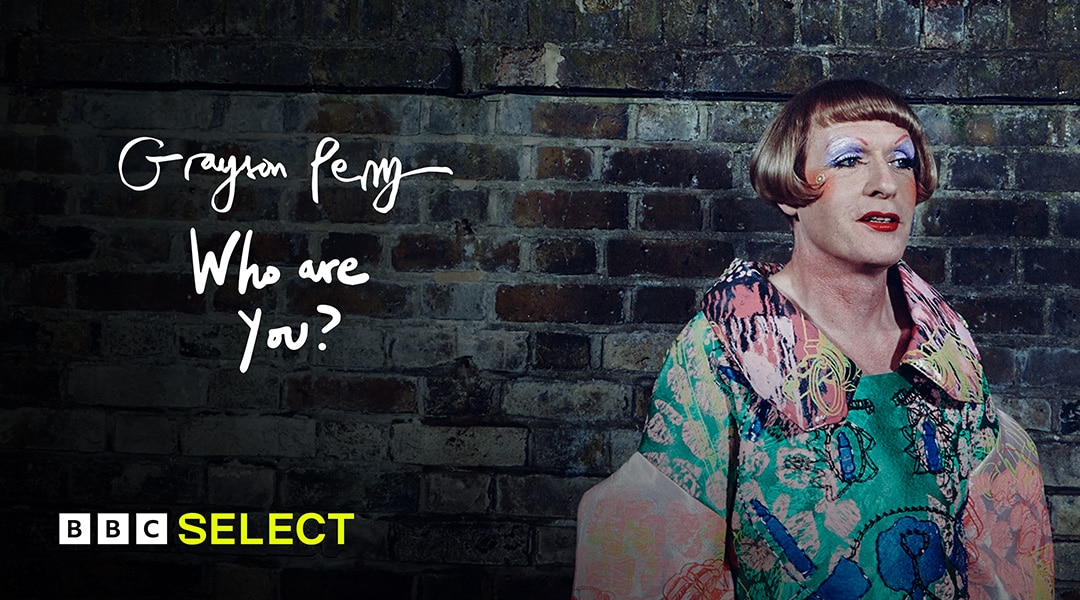 We live in a world where we're bombarded by images of ourselves. Where selfies fill our camera rolls. But is that posed, curated image really you?
Watch Grayson Perry: Who Are You? and more acclaimed documentaries on BBC Select today. Restrictions apply*.
Grayson Perry: Who Are You? on BBC Select
Artist Grayson Perry feels that a portrait should tell a story that's as messy and complicated as we are. He's on a mission to create a modern, personal and truthful portrait of individuals, families and tribes who are struggling to define themselves.