"Who are you?" is a surprisingly difficult question. Artist Grayson Perry seeks an answer.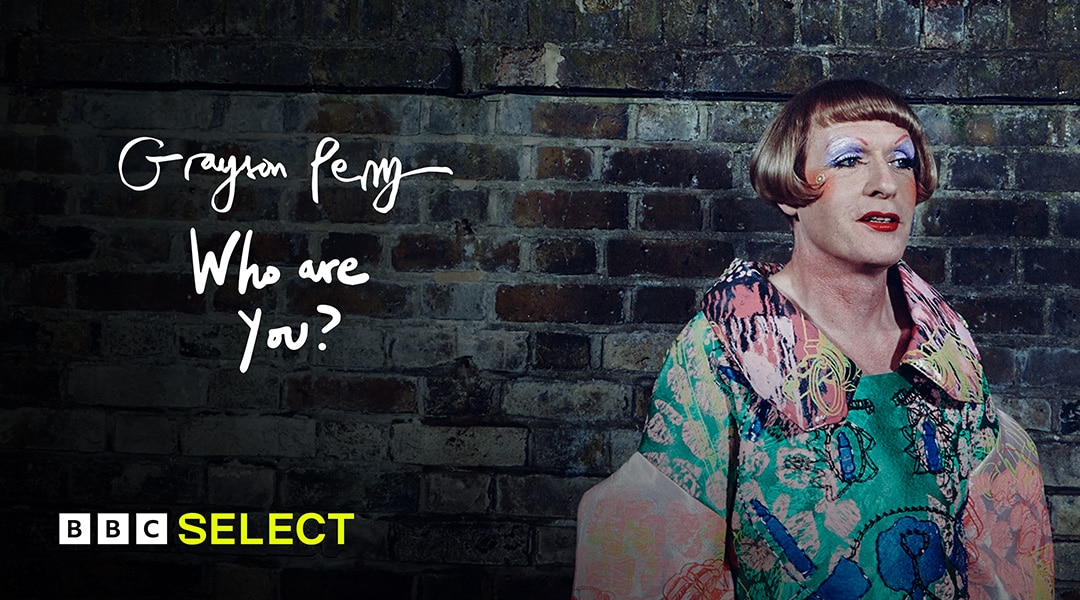 We live in a world where we're bombarded by images of ourselves. Where selfies fill our camera rolls. But is that posed, curated image really you?
Watch Grayson Perry: Who Are You? and more acclaimed documentaries on BBC Select today. Restrictions apply*.
Grayson Perry: Who Are You? on BBC Select
Artist Grayson Perry feels that a portrait should tell a story that's as messy and complicated as we are. He's on a mission to create a modern, personal and truthful portrait of individuals, families and tribes who are struggling to define themselves.
BBC Select free trial
BBC Select is available in Canada on Amazon Prime Video Channels or the Apple TV app for only $6.99 a month. Start a free trial today and stream documentaries from the BBC and beyond. Restrictions apply*.
Black Friday offer
Subscribe to BBC Select on Amazon Prime Video Channels between 18th to 28th November and get the first 2 months for only $1.99**