Godlike genius. Exploring the inspiration of our Greek myths.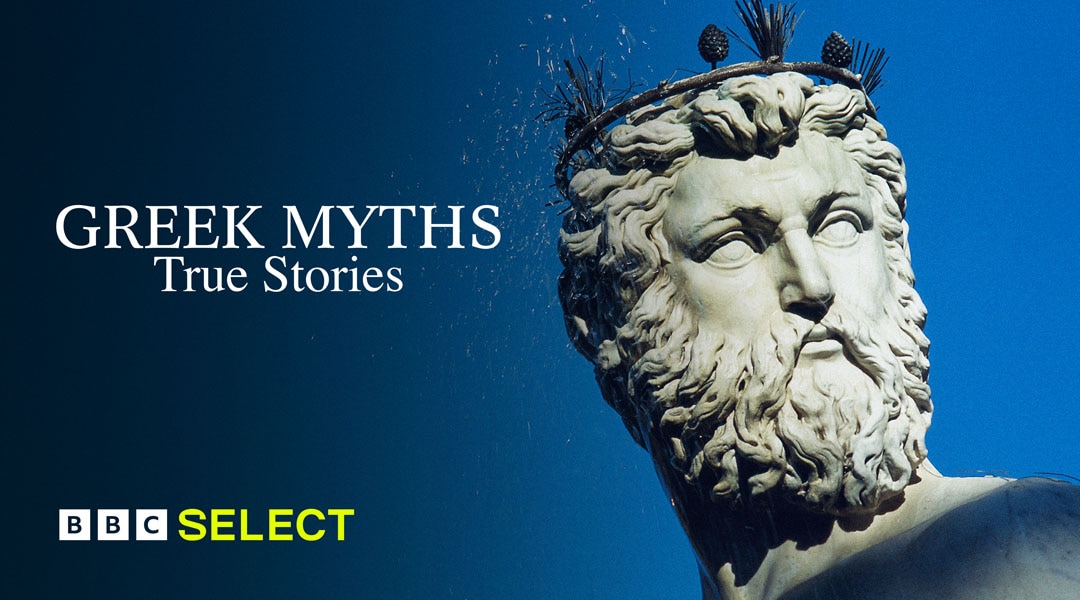 From Hamlet to Harry Potter, they're the backbone of every story we tell. But where do Greek myths come from? What inspired them? And are they even Greek at all?
This show is not currently available on BBC Select but browse through the below titles for more History documentaries available to stream on BBC Select.
Greek Myths: True Stories on BBC Select
Historian Robin Lane Fox lays bare the international history of these epic tales, and the gods that galvanized them – bringing us vivid tales of violence, sex and titanic battles that thrill now as much as they did in the eighth century.
More documentaries you might like...
Subscribe to BBC Select for hundreds of hours of thought - provoking, award-winning and critically-acclaimed documentaries from the BBC and beyond.
BBC Select free trial
BBC Select is available in Canada on Amazon Prime Video Channels or the Apple TV app for only $6.99 a month. Start a free trial today and stream documentaries from the BBC and beyond. Restrictions apply*.
Black Friday offer
Subscribe to BBC Select on Amazon Prime Video Channels between 18th to 28th November and get the first 2 months for only $1.99**