Discover the secrets of the world's most exclusive hotels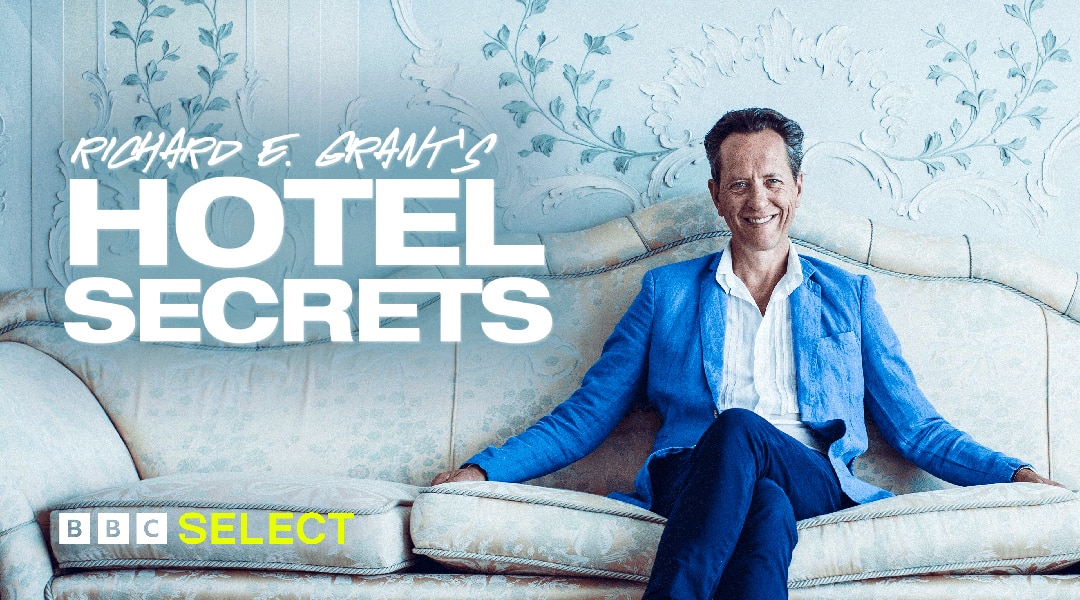 Oscar-nominated actor Richard E. Grant is your guide as he explores some of the world's most desirable hotels and discovers the hidden extras on offer to VIP guests. Across 2 epic seasons, follow Richard around the world and learn about the stories behind some of the world's most iconic hotels.
This show is not currently available on BBC Select but browse through the below titles for more documentaries available to stream on BBC Select.
Hotel Secrets with Richard E Grant on BBC Select
Join Richard E. Grant in this travel series that visits some of the most famous hotels from across the globe. Jetting between places such as Miami, Hong Kong and Berlin and heading to famed establishments including Las Vegas's Caesar's Palace, Los Angeles's Chateau Marmont and New York's Chelsea Hotel to name but-a-few. Richard E. Grant charms the staff of these normally-discreet hotels into spilling their secrets.
Stream Hotel Secrets with Richard E Grant Season 1 and 2 with BBC Select and escape to some of the world's most luxurious hotels