Henry Kissinger: canny political operator or a despicable war criminal?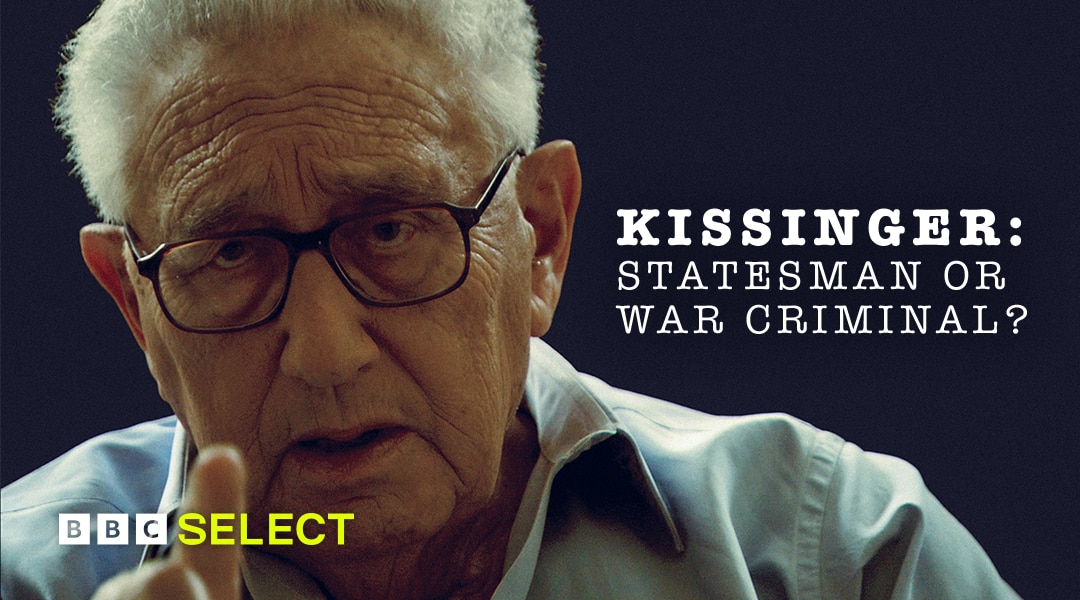 BBC Select gets political as this incisive documentary offers a sobering portrait of Henry Kissinger, quite possibly the most powerful US diplomat during the latter half of the 20th Century.
Revealing the true character of this complex man, this eye-opening political documentary presents Kissinger's responses to criticisms of his controversial foreign policy decisions.
Should Kissinger be celebrated or castigated?
Watch Kissinger: Statesman or War Criminal? and more acclaimed documentaries on BBC Select today. Restrictions apply*.
More documentaries you might like...
Subscribe to BBC Select for hundreds of hours of thought - provoking, award-winning and critically-acclaimed documentaries from the BBC and beyond.
Politics documentaries
From accounts of the 20th century's pivotal political events to biographies of modern political figures, BBC Select brings you documentaries about the politics that shape our world.