Regime of terror: a horrifying portrait of Libya's leader from the insiders who made him.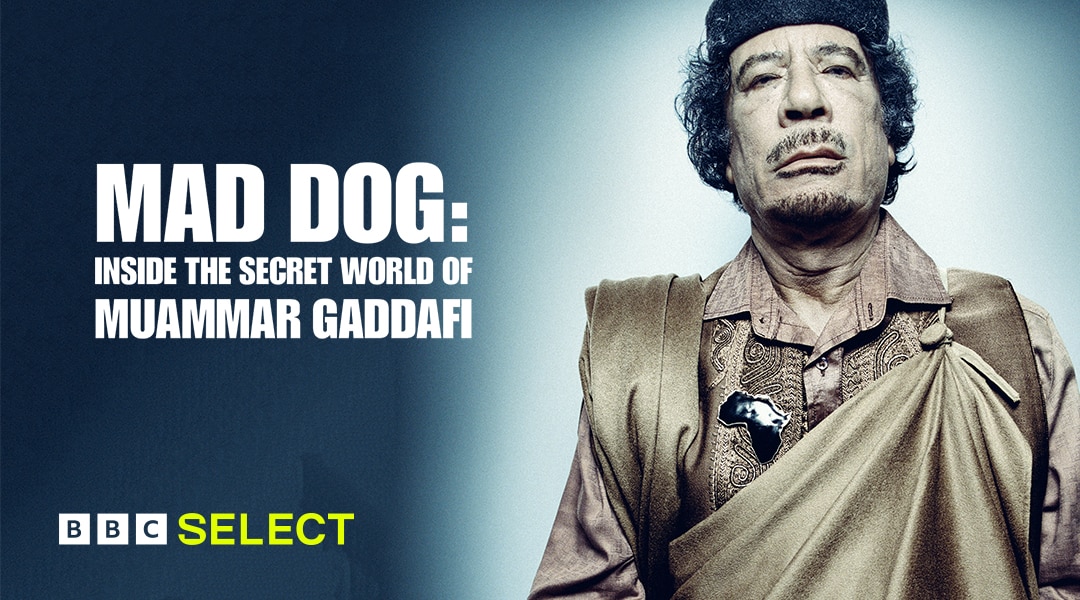 His oil income was a billion dollars a week, and he used torture and murder to silence the opposition. Is this why Libyan leader Colonel Gaddafi was called a 'mad dog' by Ronald Reagan?
No other dictator so cannily threatened to turn Western powers to cowed appeasers. This dense, powerful documentary interviews those he bereaved, the ones who tried to stop him – and the people who assisted his tyranny.
Watch Mad Dog: Inside the Secret World of Muammar Gaddafi and more acclaimed documentaries on BBC Select today. Restrictions apply*.
More documentaries you might like...
Subscribe to BBC Select for hundreds of hours of thought - provoking, award-winning and critically-acclaimed documentaries from the BBC and beyond.
Politics documentaries
From accounts of the 20th century's pivotal political events to biographies of modern political figures, BBC Select brings you documentaries about the politics that shape our world.