Operation Grand Canyon with Dan Snow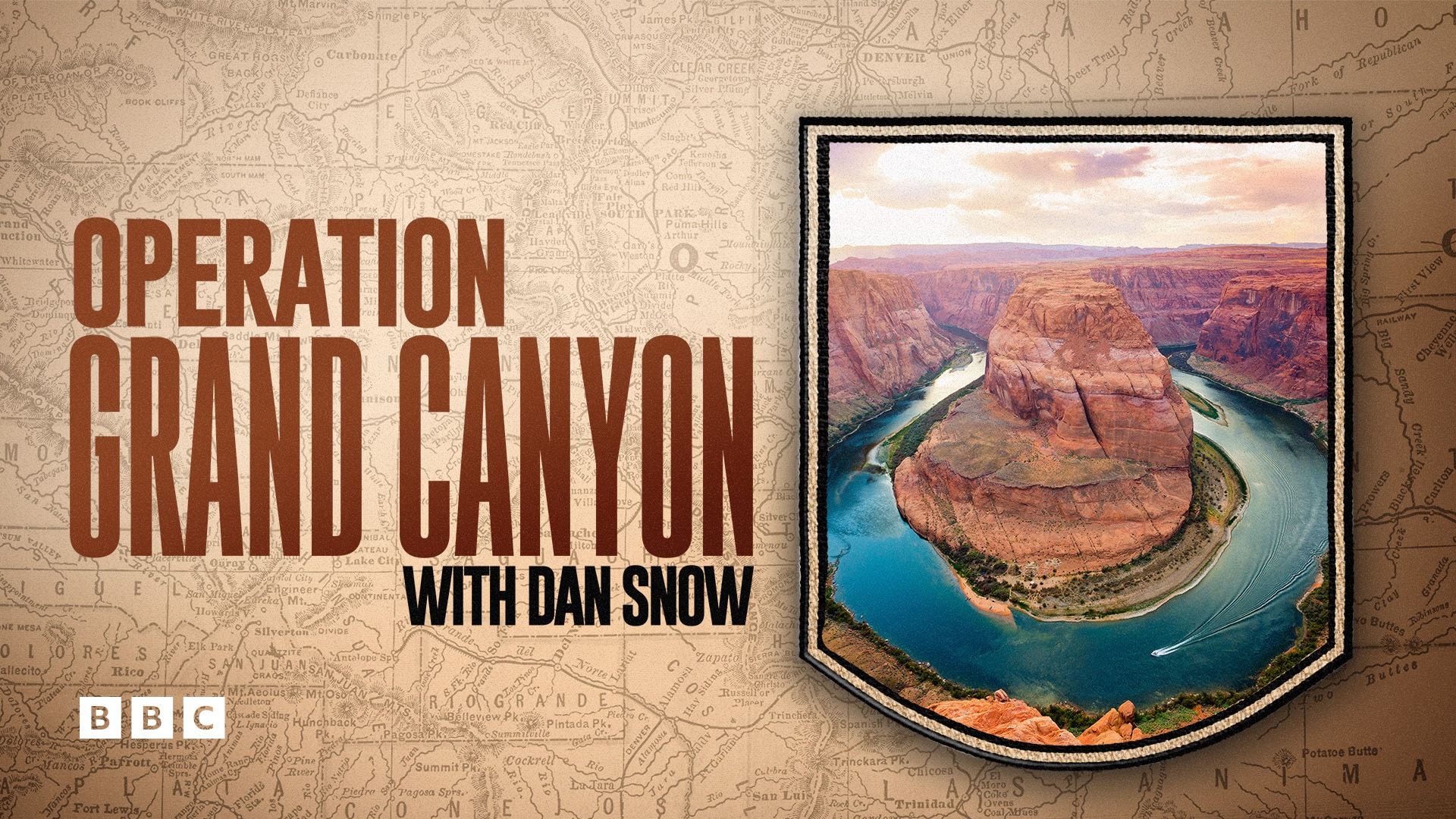 In 1869, the pioneering explorer John Wesley Powell took a 280-mile journey down the perilous Colorado River through the Grand Canyon. In this thrilling geography documentary, British historian Dan Snow recreates Powell's legendary expedition. Accompanied by a team of experts and using antique wooden boats, he'll rediscover one of the wild west's great adventures of discovery.
Watch Operation Grand Canyon with Dan Snow and more acclaimed documentaries on BBC Select today. Restrictions apply*.
Operation Grand Canyon with Dan Snow on BBC Select
Ep 1: Into the Rapids
Dan Snow tries to take on the rapids of the Colorado River in an antique wooden boat. British historian Dan Snow is attempting a massive historical challenge. The first exploration of
the mighty Colorado River through the Grand Canyon. In this exciting geography documentary, he joins a team of historians and geologists to recreate John Wesley Powell's 1869 journey through this natural wonder. The crew take on the area's rapids as they learn about the region's Native American past.
Ep 2: Wild River Ride
Will Dan Snow and his team survive their perilous journey down the Colorado River? As British historian Dan Snow discovers, attempting to traverse the mighty Colorado River is no easy
business. As this gripping geography documentary concludes, his team are faced with the river's surging, perilous rapids, hard to navigate in any craft, but almost impossible in antique wooden boats. Can Dan and the team safely complete their dangerous enterprise?
More documentaries you might like...
Subscribe to BBC Select for hundreds of hours of thought - provoking, award-winning and critically-acclaimed documentaries from the BBC and beyond.
Travel documentaries
All aboard! Join a star-studded cast of travel guides as they take you to some of the most remote and fascinating corners of the globe.