The jaw-dropping world of virtual communities and the havoc they can play on real life.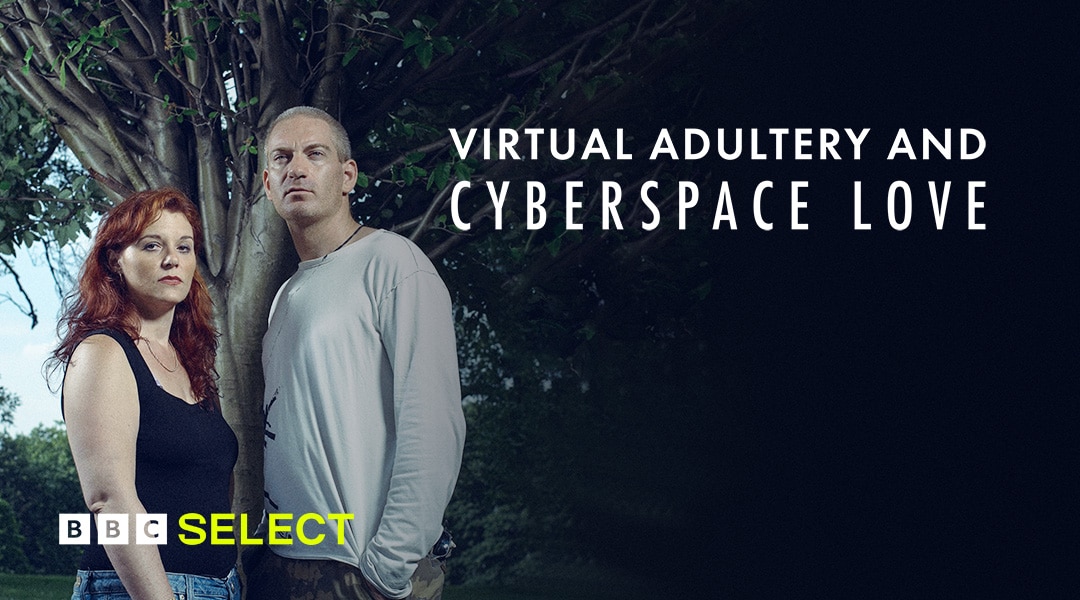 Carolyn is a 37-year-old mother of four in the midst of a passionate affair. She spends up to 18 hours a day with her lover in the virtual online world Second Life. She has never met him, but, to her husband's dismay, she plans to abandon him – starting a new real life with her online love.
This show is not currently available on BBC Select but browse through the below titles for more Tech & future documentaries available to stream on BBC Select.
Virtual Adultery and Cyberspace Love on BBC Select
This remarkable film tries to decipher why some people prefer a synthetic world to the real one.
More documentaries you might like...
Subscribe to BBC Select for hundreds of hours of thought - provoking, award-winning and critically-acclaimed documentaries from the BBC and beyond.