WATCH ON BBC SELECT: THE CONSPIRACY DROP
The Conspiracy Drop was live between Thursday 29th April – Wednesday 5th May 2021.
Every other week, BBC Select brought audiences a curated collection of three thought-provoking programmes and an exclusive Take on a subject that touches us all. We explored culturally relevant themes and examined them in depth, offering you fresh perspectives on the things that matter in life, from love and war, parenthood and consumerism, to revolution and race.
This week's Drop delves deep into the world of conspiracy theories,  the myths surrounding a modern tragedy are exposed in 9/11: Truth, Lies and Conspiracies, a common conspiracy theory target is explored in George Soros: The Billionaire Global Mastermind? and the fears and failures of an infamous American President are exposed in Nixon in the Den.
Start your BBC Select free trial with any of the streaming platforms listed below and watch The Conspiracy Drop, plus hundreds of hours of critically-acclaimed titles across culture, politics and ideas. Free trial restrictions apply*.
GEORGE SOROS: THE BILLIONAIRE GLOBAL MASTERMIND?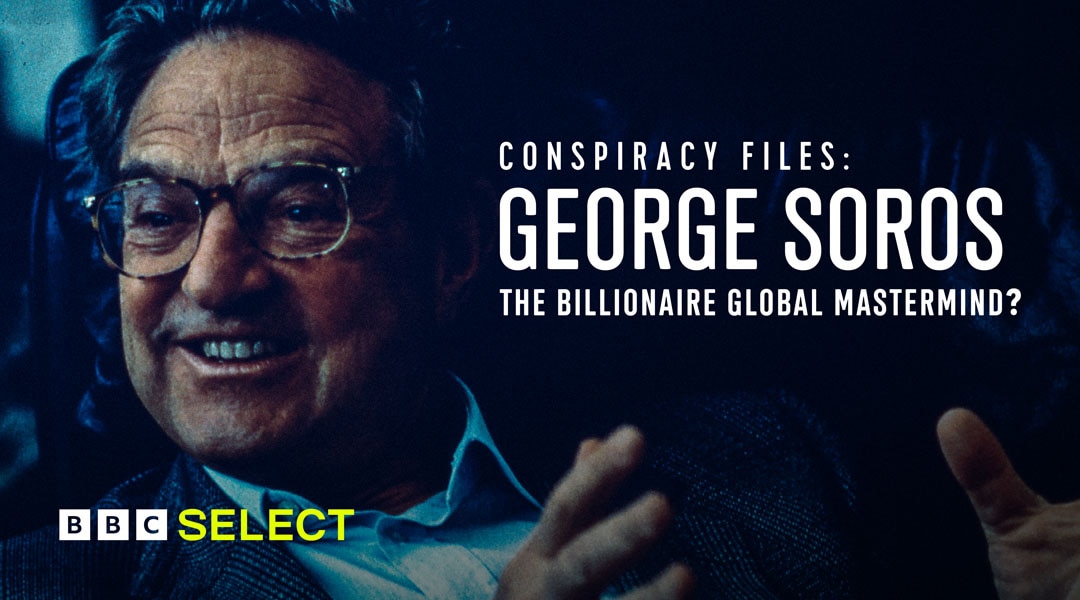 Philanthropist, activist and survivor of the Nazi occupation of Hungary in World War II, George Soros is the man Forbes magazine called the 'most generous giver'. All of these mantles suggest that the financier, one of the world's richest people, should be widely feted for his achievements. But the Budapest-born multi-billionaire hedge fund supremo has instead become a bogeyman around the world, castigated by everyone from bloggers to presidents for his extensive funding of political and educational causes. Soros is the focus of innumerable conspiracy theories, cast as the puppet master behind everything from control of the global economy to US gun control activism. But behind these wild claims lurks the possibility of a darker reason for his vilification: that allegations against Soros are the product of a worrying resurgence of anti-Semitism.
Watch George Soros: The Billionaire Global Mastermind? on BBC Select today. Restrictions apply*.
NIXON IN THE DEN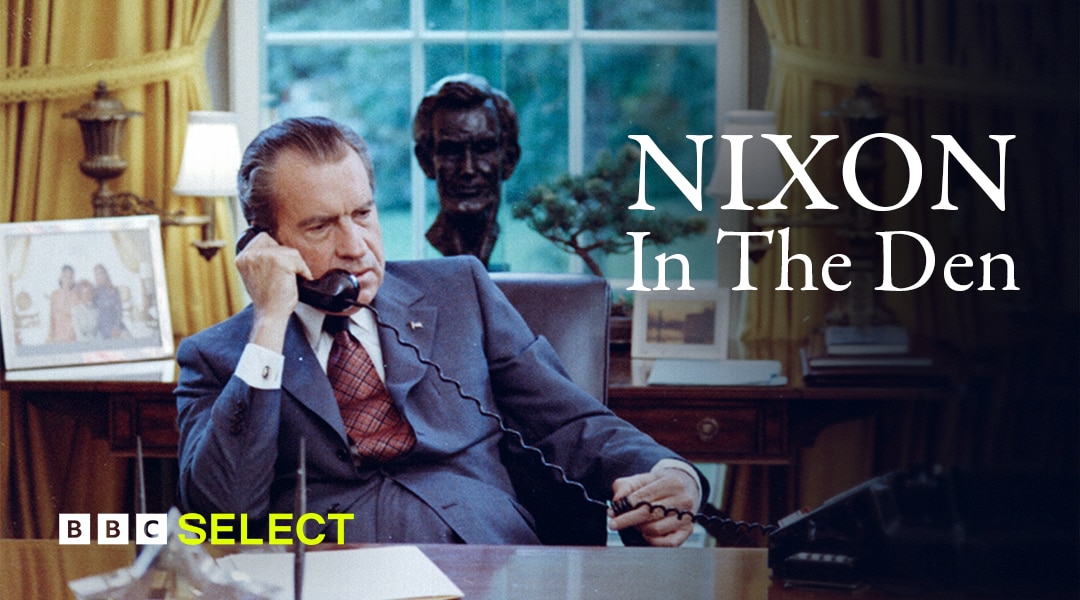 Historian David Reynolds scrutinizes the controversial career of the 37th President of the United States, Richard Milhous Nixon. Nixon was driven by the dual demons of ruthless ambition and an inferiority complex borne out of a loveless, impoverished childhood in Southern California. While he made a genuine impact as a world statesman, hastening the end of the cold war by making historic, peace-making visits to communist Soviet Union and China, Nixon couldn't replicate this success on home soil, descending into infamy via Watergate as the only US president forced to resign from office. With access to Nixon's own memos, audio tapes and home movie footage, Reynolds presents an intimate psychological profile of a tortured man and reconstructs Nixon's 'den', a secret office opposite the White House where 'Tricky Dick' lived out a presidency defined by secrecy, deception and paranoia.
Watch Nixon in the Den on BBC Select today. Restrictions apply*.