WATCH ON BBC SELECT: THE PARENTHOOD DROP
The Parenthood Drop was live between Thursday 6th May – Wednesday 12th May 2021.
Every other week, BBC Select brought audiences a curated collection of three thought-provoking programmes and an exclusive Take on a subject that touches us all. We explored culturally relevant themes and examined them in depth, offering you fresh perspectives on the things that matter in life, from love and war, parenthood and consumerism, to revolution and race.
This week's Drop raises the topic of parenthood. Thomas Beatie shares his experience of being The Pregnant Man. Another famous mother takes the spotlight as we meet Queen Victoria and Her Nine Children and Louis Theroux shines a harrowing light in the women suffering with postpartum psychosis in Louis Theroux: Mothers on the Edge.
Start your BBC Select free trial with any of the streaming platforms listed below and watch The Parenthood Drop, plus hundreds of hours of critically-acclaimed titles across culture, politics and ideas. Free trial restrictions apply*.
QUEEN VICTORIA
AND HER NINE CHILDREN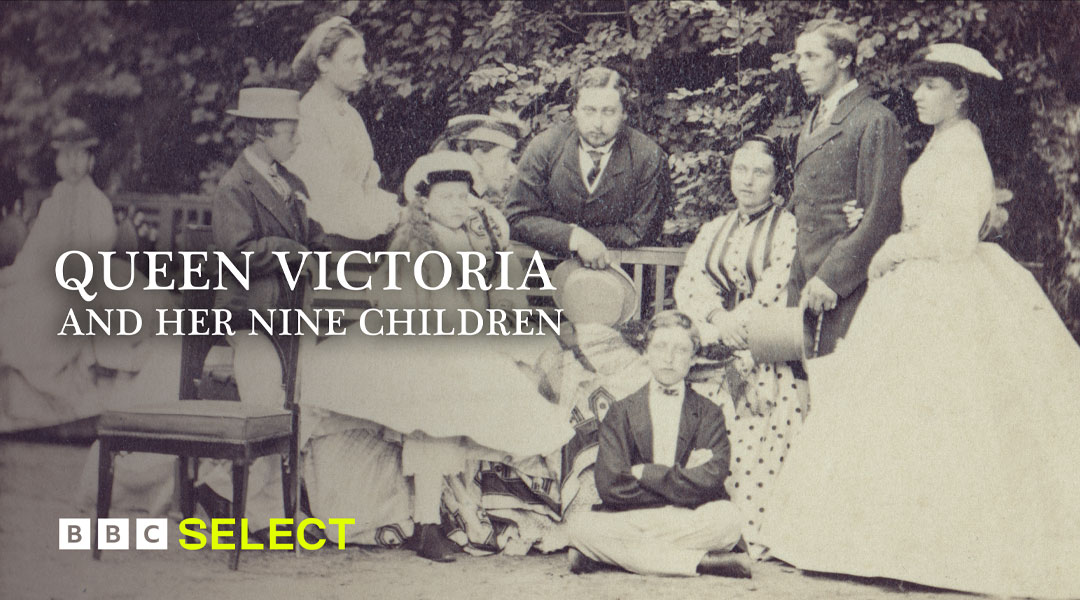 When the love of Queen Victoria's life, Prince Albert died, Britain's matriarchal monarch was suddenly left as the sole parent of their nine children. The queen's approach to single motherhood was less conventional – she attempted to control every aspect of her offspring's lives. Victoria tried to influence what they wore, what they ate and who they wed, leading to endless strife and discord, in particular with her heir, Bertie. But her dominance of her sons' and daughters' destinies was damaging in more ways than one. As they went on to marry into the Russian, German and Spanish royal families, a deadly hereditary disease was introduced into the regal bloodlines of Europe, a blood disorder which had originally been carried by Queen Victoria herself.
Watch Queen Victoria and her Nine Children and start your free 7-day trial with BBC Select today. Restrictions apply*.