The Lost Heroes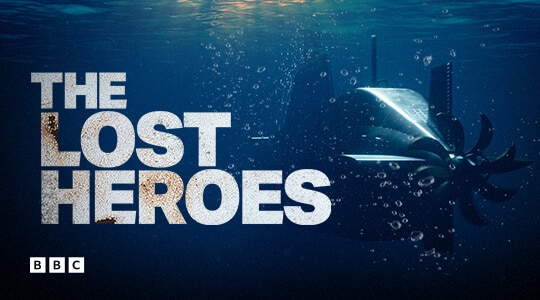 In September 1943, 24 British Navy X-men piled into six mini submarines. Their goal was to destroy Nazi Germany's pride and joy: the battleship Tirpitz. This fascinating investigative documentary tells the story of this incredible mission. Though considered a success, the fate of some crew members has been shrouded in mystery. Can a team of Norwegian divers unlock this Naval enigma?
Hitler: A Life In Pictures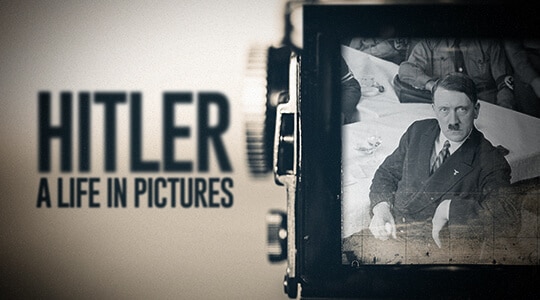 Adolf Hitler was careful to cultivate a cult of personality. Images of him were carefully selected by the Nazi propaganda machine. This extraordinary documentary features photos and film from two photographers who dedicated their lives to documenting Hitler: Heinrich Hoffmann and assistant Eva Braun. Unpublished photos and hours of amateur film footage show a rare glimpse of the unseen Hitler.
The Struggle
Hitler struggled to be noticed until he joined a little-known right ring political party.
From his childhood through to the end of the First World War, Hitler struggled to be noticed. But as this fascinating history documentary discovers, joining a little-known right wing political party, known as the Nazis, changed his fortunes. Together with photographer Heinrich Hoffmann he cultivated a memorable image that would help him gain notoriety and take a stranglehold on power.
In Power
Once in power, Hitler and the Nazis perfected the latest propaganda techniques.
Hitler became Chancellor of Germany in 1933. Once they were elected, the Nazis incorporated the latest propaganda techniques of photography, film, and radio to mold Germany to their own vision. As this compelling history documentary shows, at the heart of the new Nazi regime was a carefully crafted image of the Fuhrer as a powerful leader who was completely dedicated to protecting the nation.
Hitler's Secret Life
Hitler presented himself as a single man, devoted only to Germany.
But this was a lie. To the outside world, Hitler was as a single man, devoted only to Nazi Germany. But, as this insightful history documentary reveals, in private he needed the companionship of women, most notably his niece Geli Raubal and his mistress Eva Braun. Both their lives would end in suicide. Eva Braun's home movies provide a valuable and rarely seen insight into Hitler's inner circle and true nature.
Warlord
After the humiliation of the First World War, Hitler was determined to crush all dissent.
After the humiliation of the First World War, Hitler was determined to crush communism and create 'Lebensraum' or living space for Germany. His ambition drove him to war in a bid for German global domination. But, as this revealing history documentary shows, what he created ultimately led to his downfall and one of the greatest disasters the world has ever seen, much of it captured on film.
King George VI: Brother, Husband, King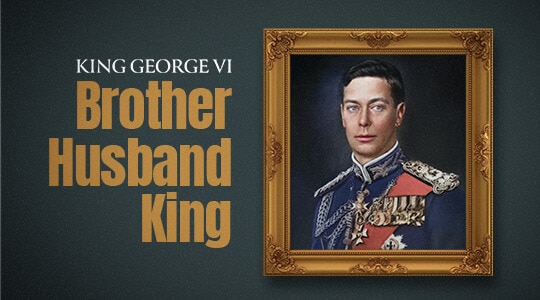 Britain's King George VI was a complicated character. Forced onto the throne when his brother, Edward VIII, fell in love with Wallis Simpson and abdicated. He was a reluctant monarch. This gripping royal history documentary reveals he could be a brutal father with a terrifying temper, but also shy and withdrawn. He was a man who sacrificed everything when offered no choice but to serve his nation.
Belsen: The Untold Story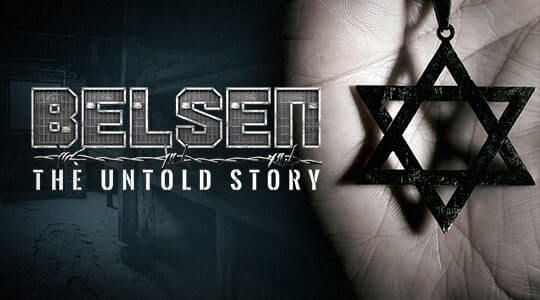 The untold story of the infamous Bergen-Belsen concentration camp where over 50,000 mostly Jewish people died, primarily from starvation and disease in the last phase of World War II. Featuring powerful new interviews with some of the last remaining survivors of the Holocaust, plus archival audio and video footage, the true horrors of the camp and the Nazi regime are revealed.
Nuremburg: The Nazi Trials
After the atrocities of World War II, leading Nazis were tried at the Nuremberg WarCrimes Tribunal. This gripping documentary attempts to delve inside the minds and secret workings of Hitler's Nazi leadership. Meticulously crafted using archive clips and courtroom footage, one of the most important trials in history, that brought Hitler's willing collaborators to justice, is explored.