Watch Louis Theroux on BBC Select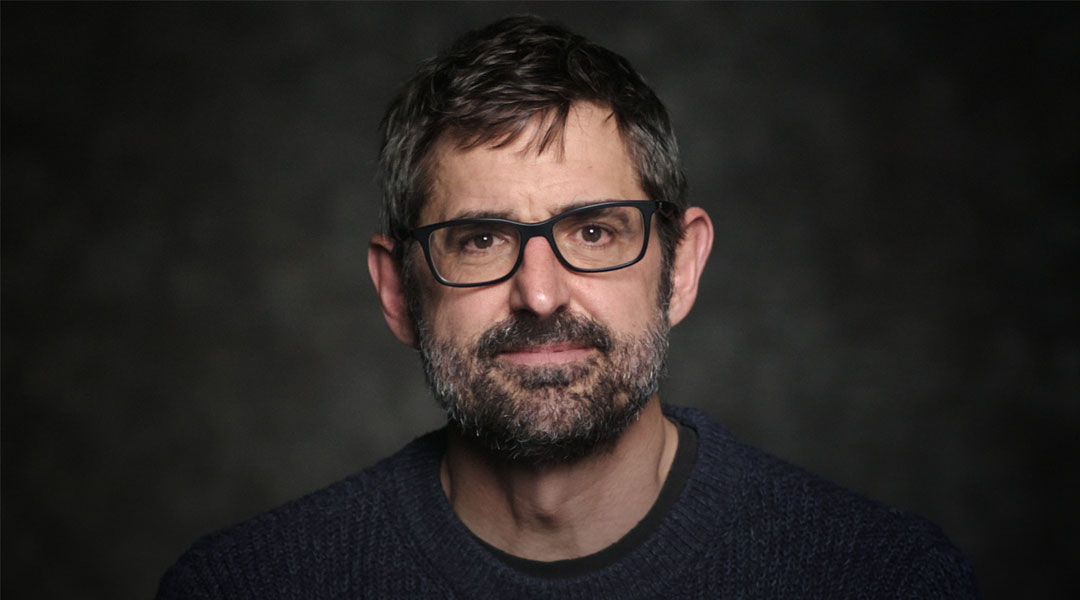 BBC Select is the place to watch Louis Theroux documentaries in Canada. Join the affable British journalist as he meets many different extraordinary people and immerse yourself in the powerful stories from across the world.
Here's a taste of just some of the Louis Theroux series and documentary films available to stream on BBC Select:
LOUIS THEROUX: LIFE ON THE EDGE
From UFO hunting to nattering with Neo-Nazis, filmmaker Louis Theroux has become synonymous with stories involving extreme subcultures and people on the fringes of society. Now, Louis is looking back on 25 years in the TV trenches, reflecting on and reconnecting with some of his most fascinating subjects from the past. Have any of these radical personalities changed their approach to life?
Watch Louis Theroux Life on the Edge on BBC Select today. Restrictions apply*.
LOUIS THEROUX: THE MOST HATED FAMILY IN AMERICA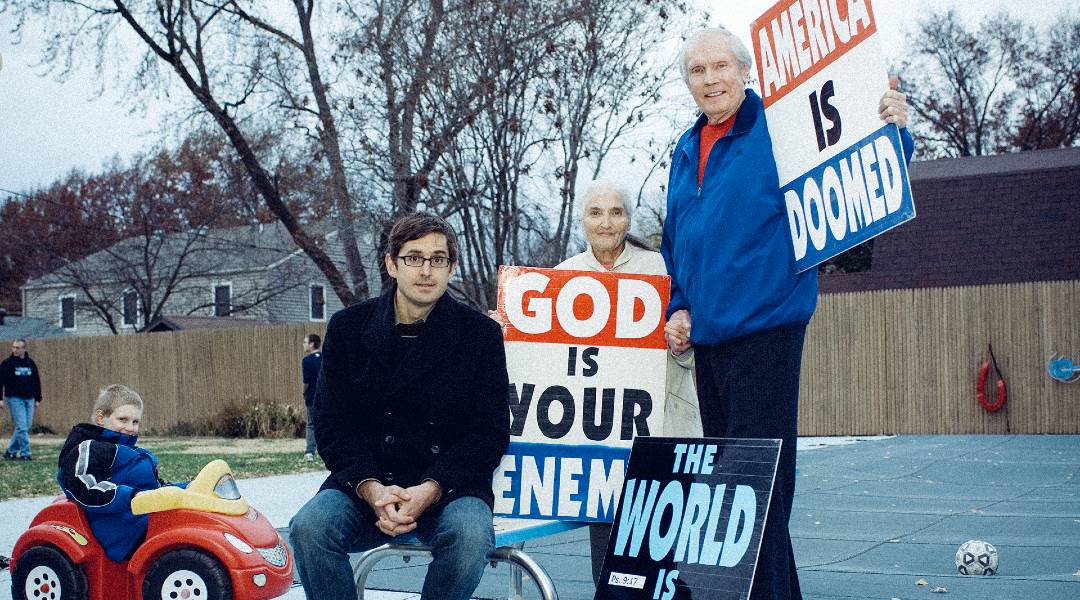 They picket soldiers at funerals, hate gay people and lament America's moral decline. Thatâ's the Phelps family, some of whom are six years old, who make up most the 71-strong congregation of the Westboro Baptist Church in Topeka, Kansas. Louis Theroux spends time with the family and Steve Drain, a fellow documentary-maker who was so touched by their extreme message that he joined the church.
Watch Louis Theroux: The Most Hated Family in America on BBC Select today. Restrictions apply*.
LOUIS THEROUX: SURVIVING AMERICA'S MOST HATED FAMILY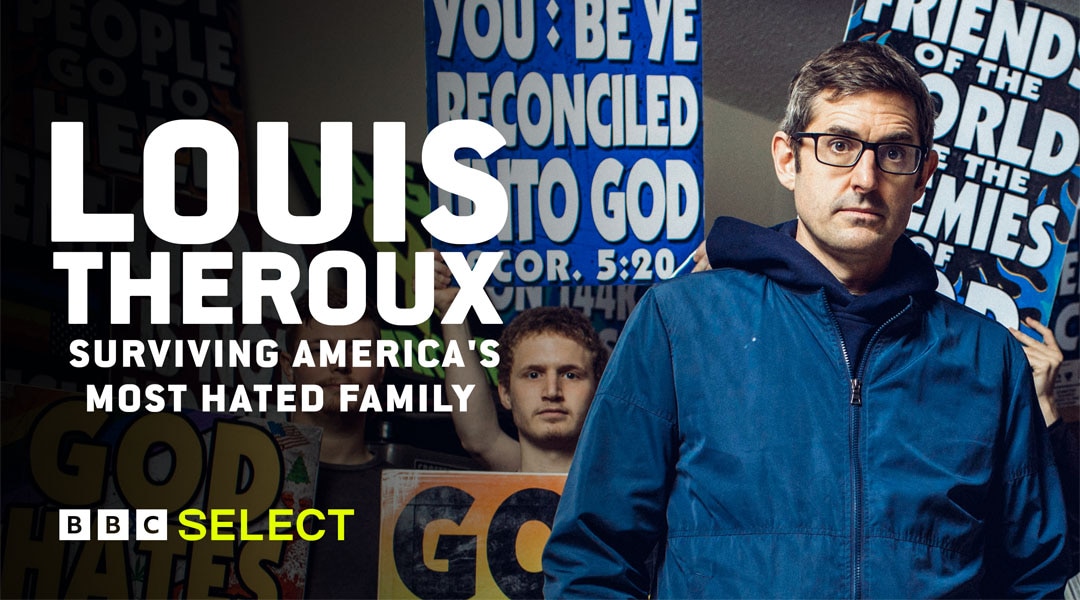 13 years on from Louis Theroux's first Westboro Baptist Church documentary, when he met the Phelps family, whose noxious doctrine of hate against gay people and US soldiers made them infamous. Quite a lot changed for the community in Donald Trump's America: Pastor Fred Phelps died in 2014 amid rumors of mental illness and excommunication. Louis returns to the story and meets Megan Phelps to see what happened next.
Watch Surviving America's Most Hated Family on BBC Select today. Restrictions apply*.
LOUIS THEROUX: SELLING SEX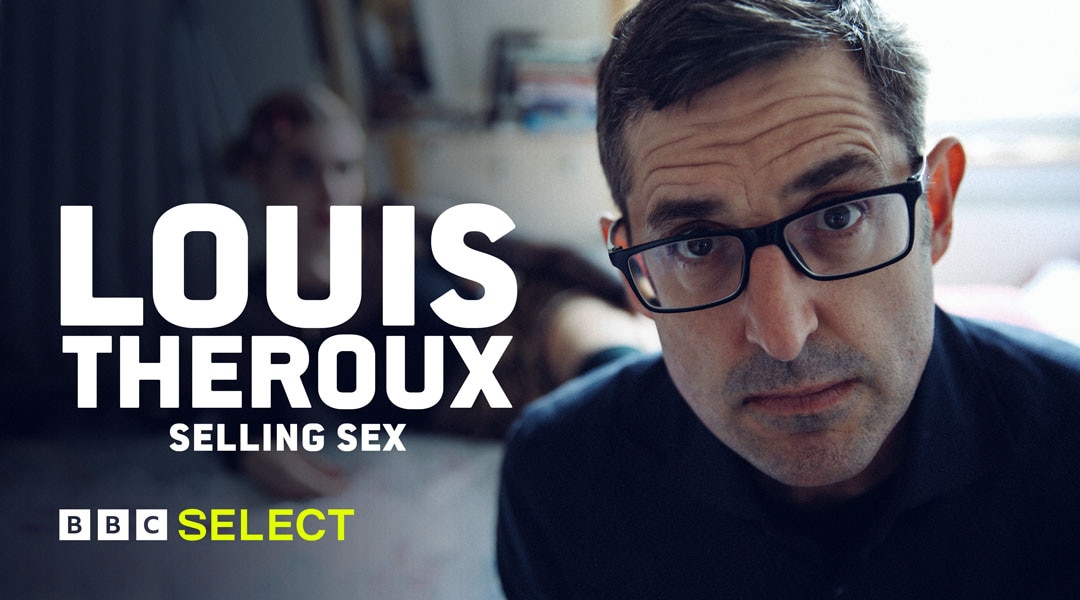 With online booking, reviews, and lashings of social-media interaction so customers can try before they buy, the sex trade is more accessible than ever. New technologies help sex workers to vet their clients in safety. But at what emotional cost? Should sex ever be as easy to book as an Uber? Awkwardly charming investigator Louis Theroux passes no judgement – but his eyebrows do the talking.
Watch Louis Theroux: Selling Sex on BBC Select today. Restrictions apply*.
LOUIS THEROUX: DRINKING TO OBLIVION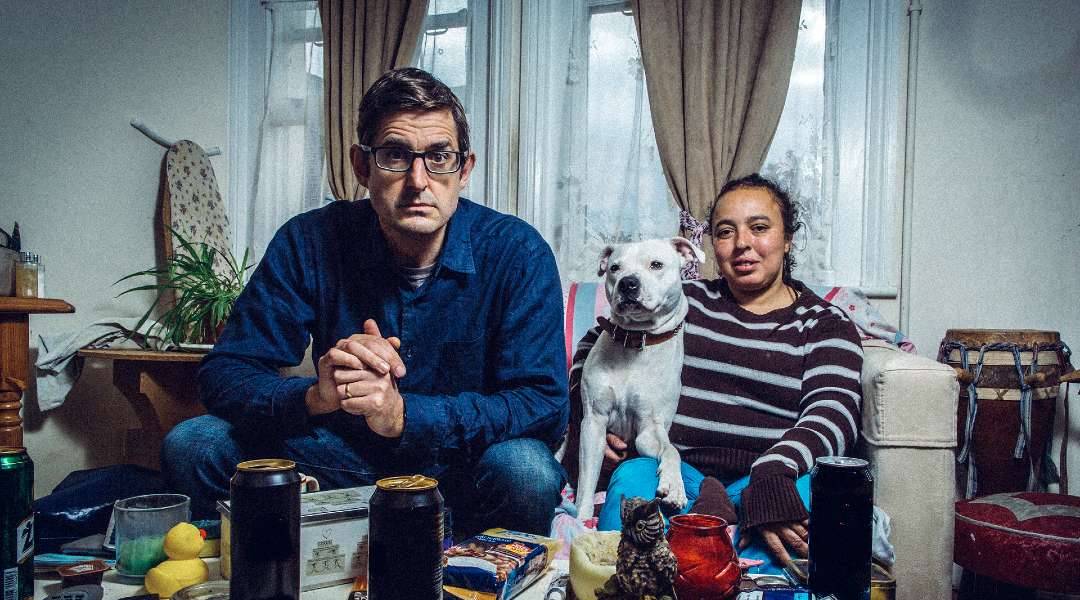 If you knew that drinking was killing you, would you still do it? That's the question posed in this gut-wrenchingly open and honest look at alcohol addiction from Britain's boundary-pushing filmmaker. Louis Theroux spends time at King's College Hospital in London – a specialist liver centre. Here, he meets patients in the grip of addiction and the medical staff trying to make them better.
Watch Louus Theroux: Drinking to Oblivion on BBC Select today. Restrictions apply*.
LOUS THEROUX: MIAMI MEGA-JAIL
America is struggling to process its growing criminal class – which is why mega-jails such as this one in Miami are springing up. It's a transitory place for those not yet sentenced – 6,000 prisoners, from some of America's most dangerous men to those who have yet to see a court room. The British filmmaker gets up close to its inmates in an unflinching portrait of hell in the US penal system.
Watch Louis Theroux: Miami Mega-jail on BBC Select today. Restrictions apply*.
LOUS THEROUX: BEWARE OF THE TIGER
Shockingly, there are more tigers captive in America than there are wild in the rest of the world. What drives people to collect rare and dangerous animals as pets? In 2011, the British filmmaker met breeder and collector Joe Exotic (Tiger King) at his Oklahoma zoo while investigating exactly that. He also visits the woman who privately owns one of the US's largest collections of chimpanzees.
Watch Louis Theroux: Beware of the Tiger on BBC Select today. Restrictions apply*.
Stream all these Louis Theroux series and documentary films on BBC Select:
Louis Theroux: A Different Brain
Louis Theroux: Altered States – Choosing Death
Louis Theroux: Altered States – Love Without Limits
Louis Theroux: Altered States – Take My Baby
Louis Theroux: Beware of the Tiger
Louis Theroux: Drinking to Oblivion
Louis Theroux: Extreme Love – Autism
Louis Theroux: Extreme Love – Dementia
Louis Theroux: LA Stories – City of Dogs
Louis Theroux: LA Stories – Edge of Life
Louis Theroux: Law and Disorder in Johannesburg
Louis Theroux: Law and Disorder in Lagos
Louis Theroux: Life on the Edge
Louis Theroux: Miami Mega-Jail
Louis Theroux: Mothers On the Edge
Louis Theroux: Selling Sex
Louis Theroux: Talking to Anorexia
Louis Theroux: The Most Hated Family in America
Louis Theroux: The Return of America's Most Hated Family
Louis Theroux: Surviving America's Most Hated Family
Louis Theroux: The Night In Question
Louis Theroux: Under the Knife
Louis Theroux: The Ultra Zionists