STREAM THE BLACK HISTORY COLLECTION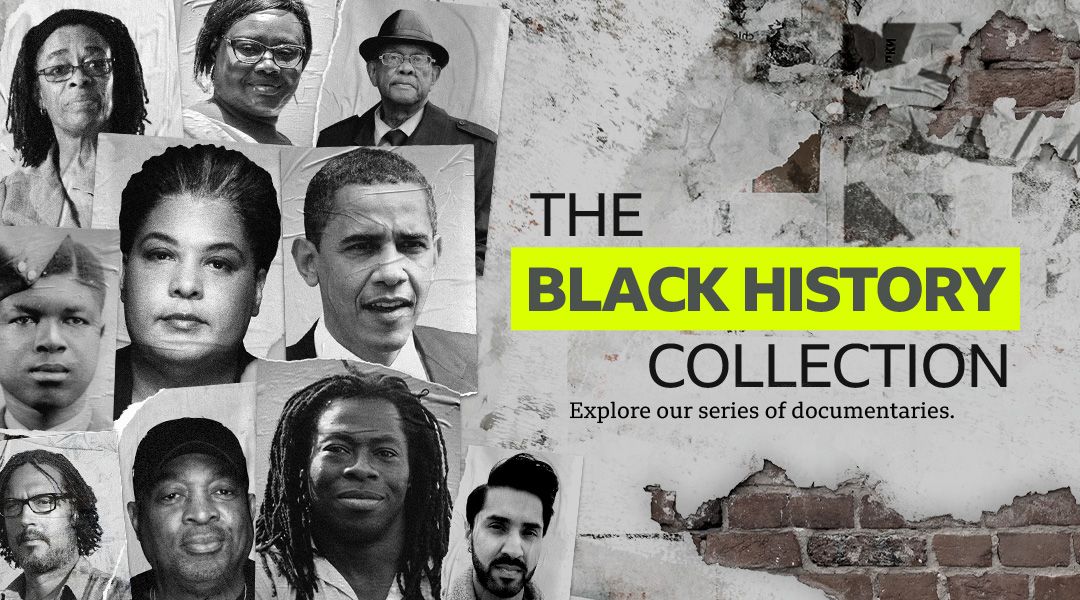 Throughout February, BBC Select is celebrating Black History Month with a collection of documentaries taking a fresh look at history.
Stream programmes on the Black Lives Matter movement, the brave and amazing work of Caribbean volunteers in the Second World War and the groundbreaking Presidency of Barack Obama.
Featuring names such as Chuck D and Ade Adepitan, the Black History Collection is a fascinating take on what it is to be black today and how historical events have shaped society.
Start your BBC Select free trial with any of the streaming platforms listed below. Free trial restrictions apply*.
STATUE WARS
In summer 2020, sparked by the horrific murder of George Floyd, protestors in Bristol supporting the Black Lives Matter movement, tore down a monument to slave trader Edward Colston. As this fascinating BBC documentary reveals, this action thrust the city onto the global stage and put it at the forefront of the so-called culture wars. But should historic statues ever be removed in this way?
Watch Statue Wars on BBC Select today. Restrictions apply*.
ROXANE GAY ON RACE
Are your neighbours willing to believe you own your own home? Journalist and essayist Roxane Gay explores the micro-aggressions that plague the daily lives of black Americans. For her, acknowledging and confronting the history of the United States is a crucial first step if things are to change.
Watch Roxane Gay on Race on BBC Select today. Restrictions apply*
CHUCK D ON BEING BLACK
How do you start a revolution of the mind? In this exclusive short film for BBC Select, New York rap legend and Public Enemy founder Chuck D discusses his own personal philosophy and what it means to be black in America. He explains why he considers 'black' to be the perfect descriptor for who he is. But how is the US constitution responsible for the name of the world-famous hip-hop group?
Watch Chuck D on Being Black on BBC Select today. Restrictions apply*
BARACK OBAMA REFLECTIONS ON A PRESIDENCY WITH DAVID OLUSAGA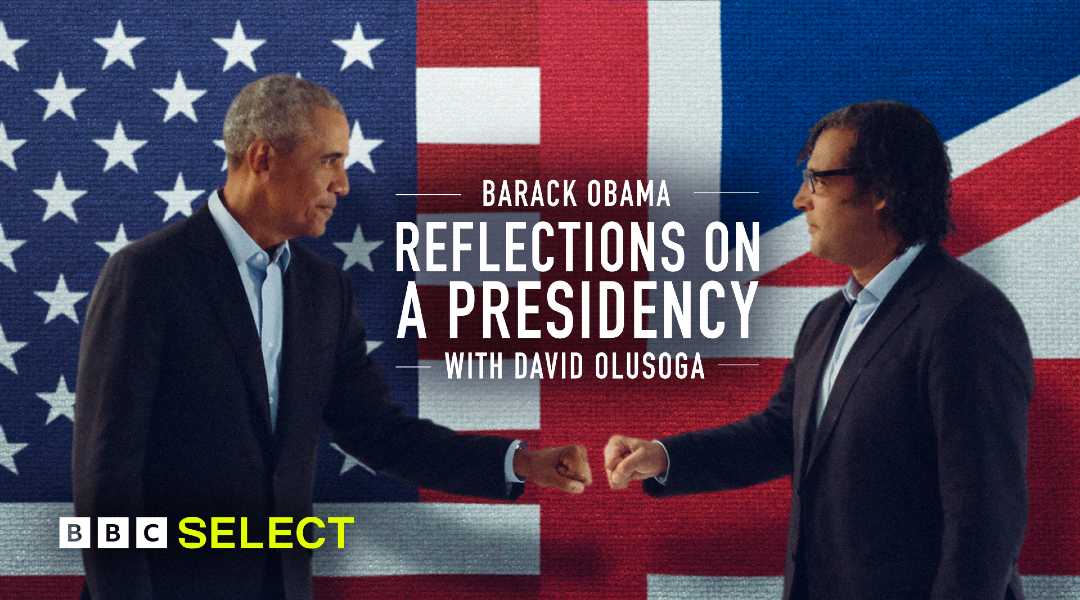 In this revealing BBC interview former American President Barack Obama meets the acclaimed historian David Olusoga to discuss his life and politics. He reflects on the volatile racial divide in the US and his refusal to abandon American ideals. How did the sight of a black President and first family in the White House cast a spotlight on the depth of racial fault lines in America?
Watch Barack Obama: Reflections On a Presidency with David Olusoga on BBC Select today. Restrictions apply*.
FIGHTING FOR KING AND EMPIRE: BRITAIN'S CARIBBEAN HEROES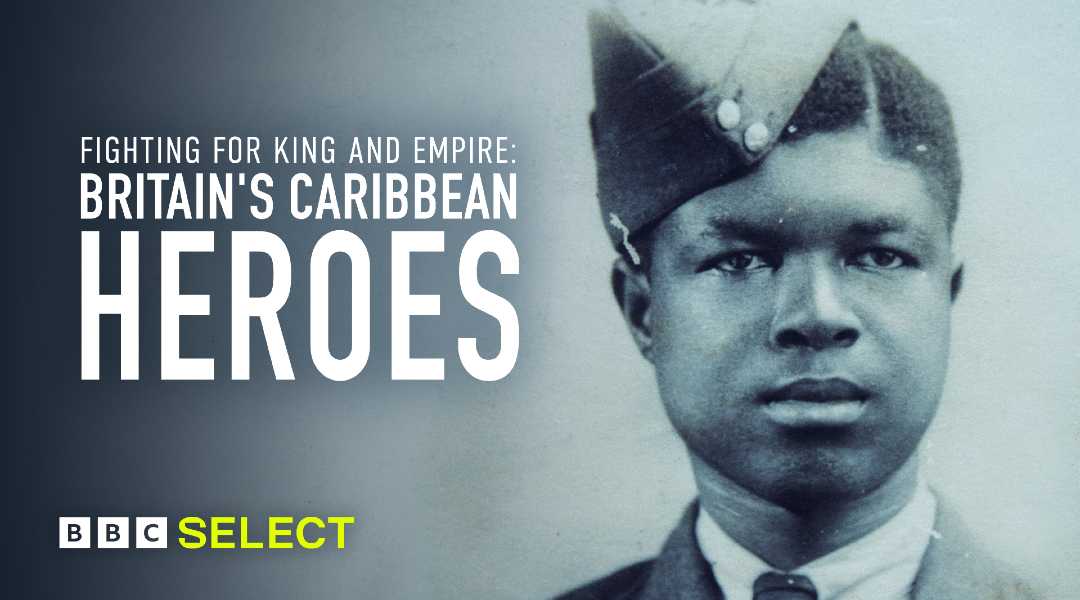 During World War II, thousands of black volunteers from the Caribbean joined the fight against Hitler and Nazi Germany. As this compelling BBC history documentary reveals, they risked their lives and in the process became more determined than ever to fight for racial equality. Now these forgotten war heroes tell their vivid battle stories and describe their experiences in 1940s Britain and beyond.
Watch Fighting for King and Empire: Britain's Caribbean Heroes on BBC Select today. Restrictions apply*
THE BLACK AMERICAN FIGHT FOR FREEDOM
In America in 2021, if you're black you're five times more likely to go to prison than if you're white. The average white family has eight times the wealth of the average black family.
Fifty years on from the Civil Rights Act, this documentary looks at the key legislative moments around education, housing, criminal justice and democracy that sit behind this racial inequality.
Stream The Black American Fight for Freedom on BBC Select today. Restrictions apply*.
AFRICA AND BRITAIN: A FORGOTTEN HISTORY
Surprising, disturbing, brutal, uplifting. From slavery to settlement, award-winning historian David Olusoga explores the extraordinary relationship between people of African origin and the history of Britain. He finds stories that have been lost, neglected or repressed, featuring black heroes of the Roman invasion, through the legacy of slavery, to the impact of black soldiers in the world wars.
Watch Africa and Britain: A Forgotten History on BBC Select today. Restrictions apply*
TV'S BLACK RENAISSANCE
For years it was rare to see people of color on American TV screens. But in recent years, a revolutionary change has shaken Hollywood. Hit shows such as Atlanta, Dear White People and Insecure, with majority African-American casts, are pioneering a new frankness about race and identity. Actor and DJ Reggie Yates travels to LA and tackles the big questions that these shows address.
Watch TV's Black Renaissance on BBC Select today. Restrictions apply*
RACISM: A HISTORY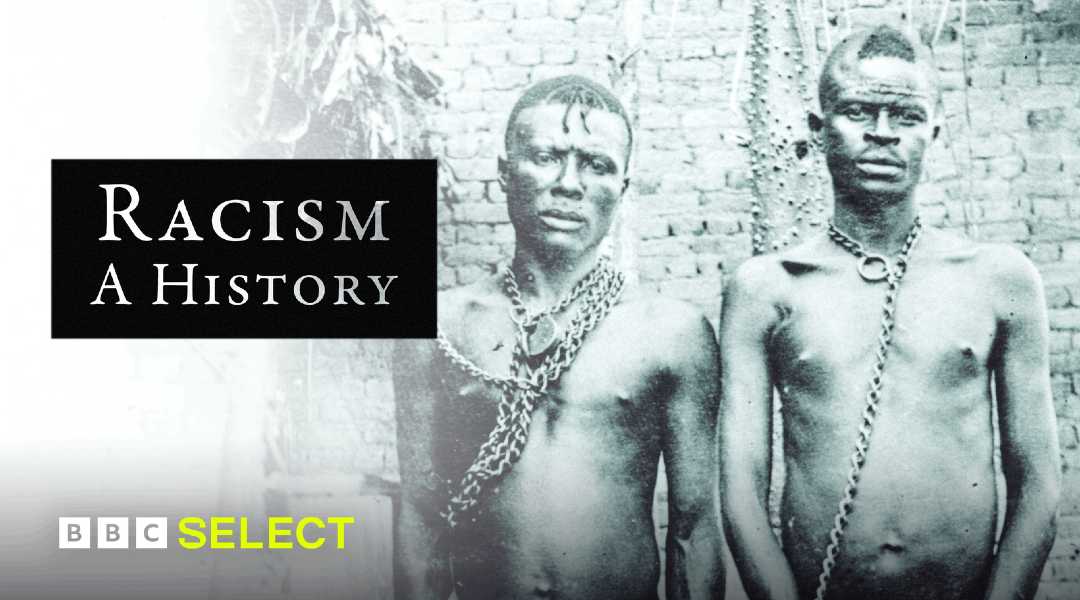 This groundbreaking BBC documentary series investigates the notion of 'race' and the history of racism throughout the globe. How have ideas surrounding racial differences evolved in response to historical events and what effect has racism had on science, culture, society and global events? Leading academics and experts try to understand the political and economic drivers of racism.
Watch Racism: A History on BBC Select today. Restrictions apply*
BRITAIN'S FORGOTTEN SLAVE OWNERS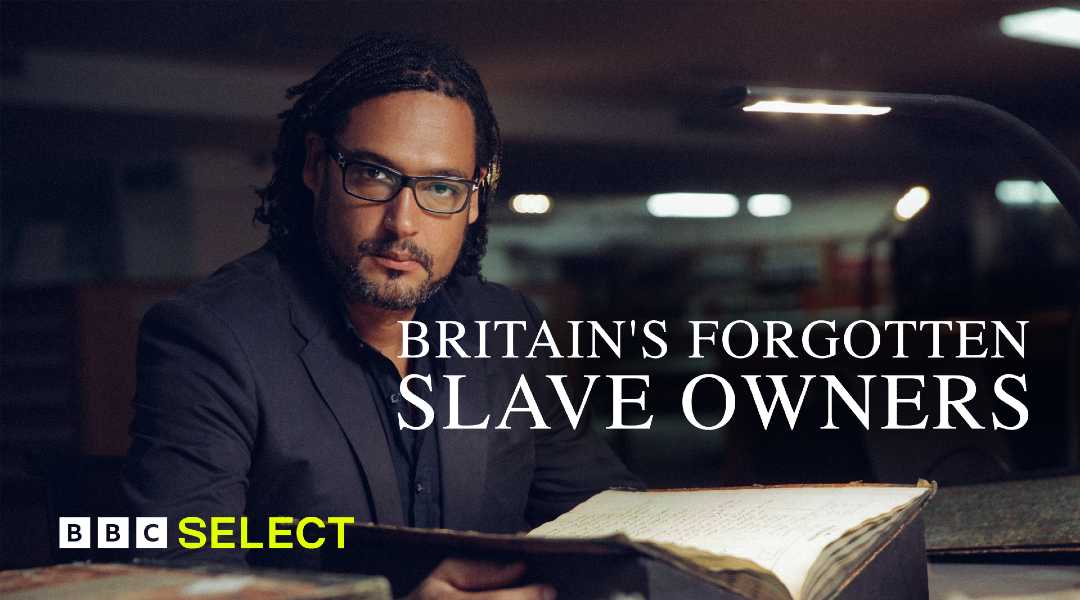 Lifting the lid on the range and scale of the slavery business as it existed in Britain, historian David Olusogu examines the records and finds it wasn't just the super-rich who exploited slave labour. Ordinary members of the middle-class, including widows, clergymen and shopkeepers, were also in on the act. Yet many never looked a slave in the eye or experienced the brutality of plantation life.
Watch Britain's Forgotten Slave Owners on BBC Select today. Restrictions apply*
AFRICA WITH ADE ADEPITAN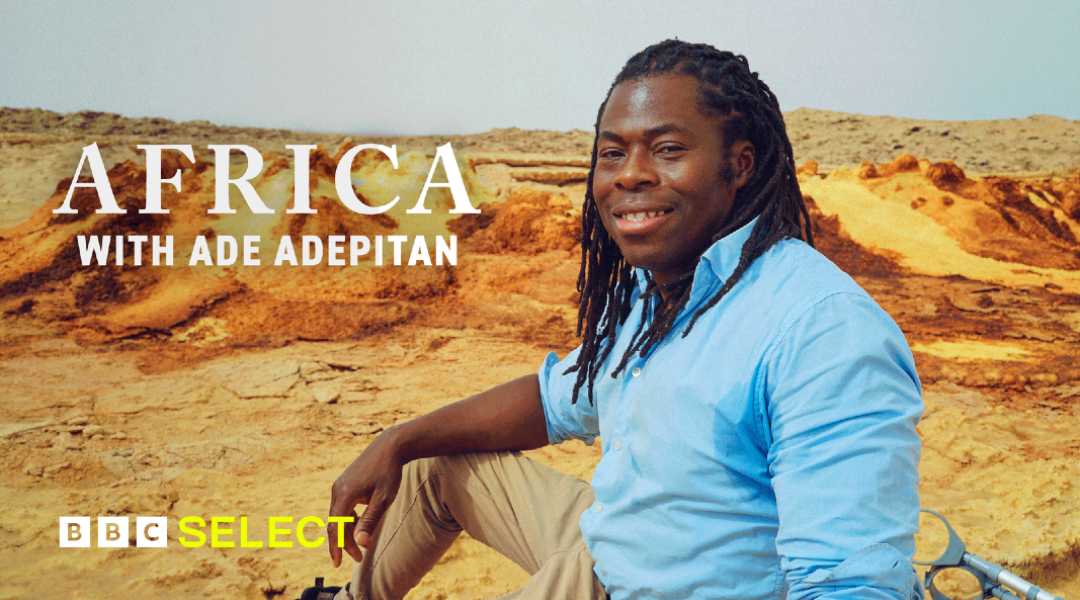 Journalist and athlete Ade Adepitan travels across Africa to discover just how the continent is changing. From the bustling streets of Lagos to the active volcanoes of Cape Verde; the savannas of South Africa and the jungles of Gabon, Ade witnesses the best and worst of Africa. As he investigates his own roots and the issues facing the continent, Ade asks: does the future belong to Africa?
Stream Africa with Ade Adepitan on BBC Select today. Restrictions apply*