Watch Art of France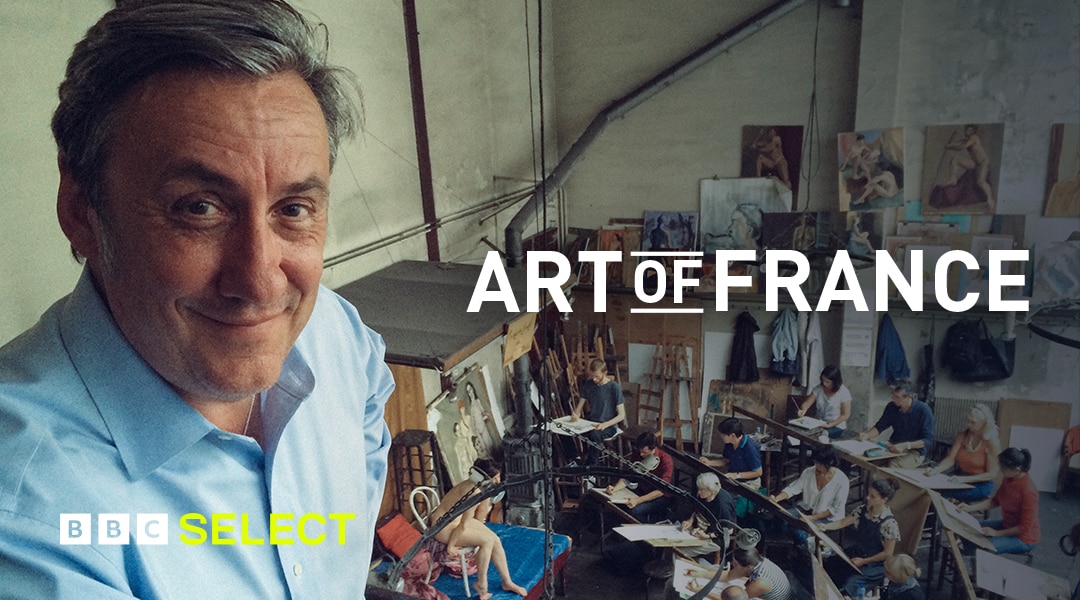 It's a nation famous for passion, rebellion and beauty. So it's no surprise that art historian Andrew Graham-Dixon's three-part documentary about the history of French art is as visually stunning as it is dramatic. This BBC French art history documentary tells a story of blood (King Louis XIV's), guts (the idealists who overthrew the old rules to define a new revolution in art) and resistance – from the Romantics through to the Impressionists and beyond.
Watch Art of France and more acclaimed documentaries on BBC Select today. Restrictions apply*.
BBC Select free trial
BBC Select is available on Amazon Prime Video Channels, the Apple TV app and The Roku Channel for only $4.99 a month. Start a 7-day free trial and watch a range of acclaimed documentaries from the BBC and beyond. Restrictions apply*.
Black Friday offers
Subscribe to BBC Select on Amazon Prime Video Channels between 22nd November and 4th December to get the first 2 months for only $1.99**
Subscribe to BBC Select on Roku between 22nd November and 1st December to get the first 2 months for only $0.99**