Scandi noir? Does Scandinavian art deserve its dark reputation?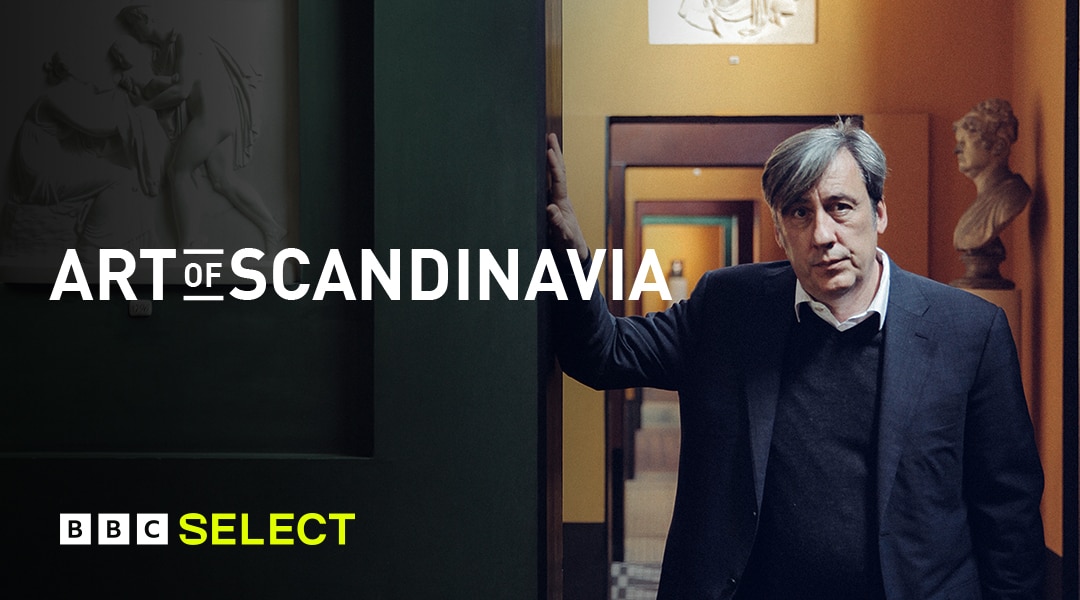 It's a land without light for months on end, with a reputation for gloom and bleak landscapes that inspired 20th-century existentialism. But, in this BBC Scandinavian art documentary expert Andrew Graham-Dixon discovers that while it's a fitting home for Munch's The Scream, Scandinavia is also a land of eroticism, fairytales, futuristic thinking and idealism that's given us bicycle-riding monarchs, Lego and modernist social design.
Watch Art of Scandinavia and more acclaimed documentaries on BBC Select today. Restrictions apply*.
BBC Select free trial
BBC Select is available on Amazon Prime Video Channels, the Apple TV app and The Roku Channel for only $4.99 a month. Start a 7-day free trial and watch a range of acclaimed documentaries from the BBC and beyond. Restrictions apply*.
Black Friday offers
Subscribe to BBC Select on Amazon Prime Video Channels between 22nd November and 4th December to get the first 2 months for only $1.99**
Subscribe to BBC Select on Roku between 22nd November and 1st December to get the first 2 months for only $0.99**