History and horror in Auschwitz: The Nazis and the Final Solution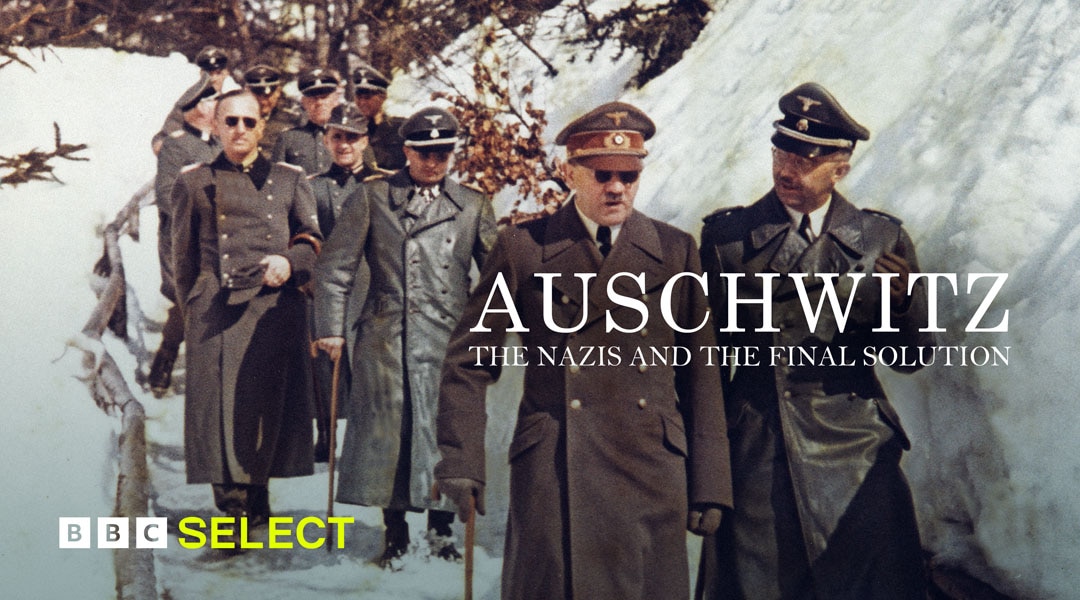 It was the site of the largest mass-murder in the world – yet few know the full horror of Auschwitz.
Watch Auschwitz: Nazis & The Final Solution and more acclaimed documentaries on BBC Select today. Restrictions apply*.
Auschwitz: Nazis & The Final Solution on BBC Select
By 1942, the extermination centre at Auschwitz had been established in order to murder thousands of people. This three-part landmark BBC documentary series details the evolution and history of the infamous concentration camp. It scrutinises the mentality of its Nazi perpetrators, revealing the regime's involvement of Polish Jewish leaders to choose who would be killed and examining how the site's commanders struggled to organize mass-murder on an unimaginable scale. With the help of computer graphics, reconstructions and interviews with people who were there including former SS members, the horror of the attempted 'Final Solution' is revealed.
More documentaries you might like...
Subscribe to BBC Select for hundreds of hours of thought - provoking, award-winning and critically-acclaimed documentaries from the BBC and beyond.
World war documentaries
From the murder of Franz Ferdinand to the fall of the Nazis, World War I and II shook the world to its core. BBC Select is the place to dig deeper into these monumental moments in history. Watch BBC world war documentaries with BBC Select in the US and Canada today.