Meet the experts who work together to solve murders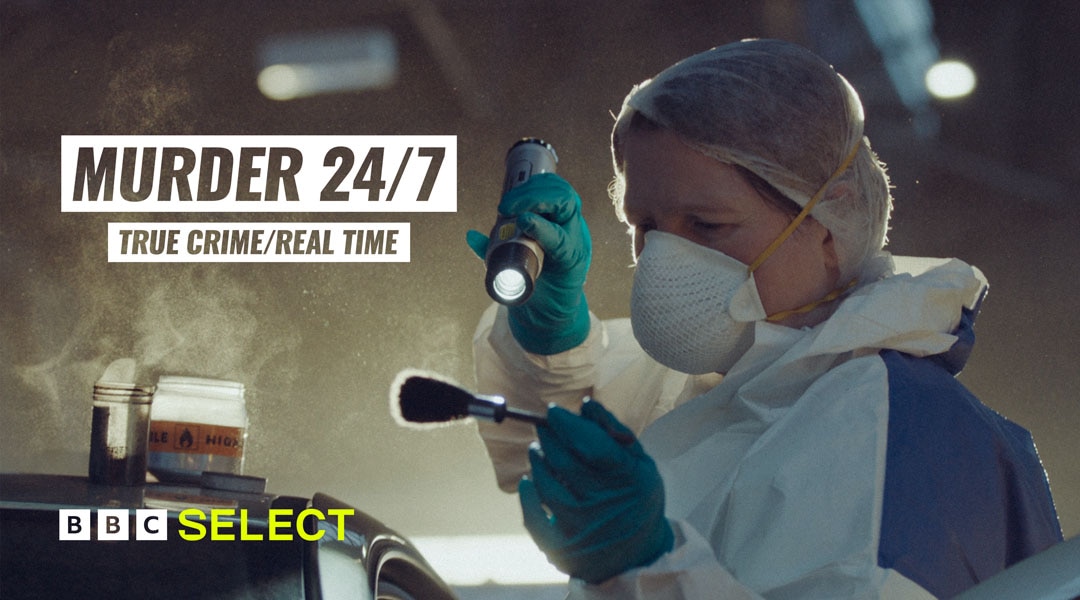 Catching a killer is a 24/7 job – and this series joins the team unravelling a real-life murder mystery.
This show is not currently available on BBC Select but browse through the below titles for more documentaries available to stream on BBC Select.
Murder 24/7 on BBC Select
Solving deadly crimes requires dedicated professionals. Teams of experts have to come together to solve every part of the puzzle, from the crime scene to the law court.
In this high octane, behind-the-scenes true crime documentary series, we meet detectives, experts and professional manhunters, all of whom are hunting the killers of 36-year-old Courtney Valentine-Brown.
It might contain plenty of drama, but there are no writers behind the scenes in this fascinating series. Murder 24/7 highlights the amount of hard work and tenacity that it takes to track down and convict the perpetrators of real life crime.