The Bambers: Murder At The Farm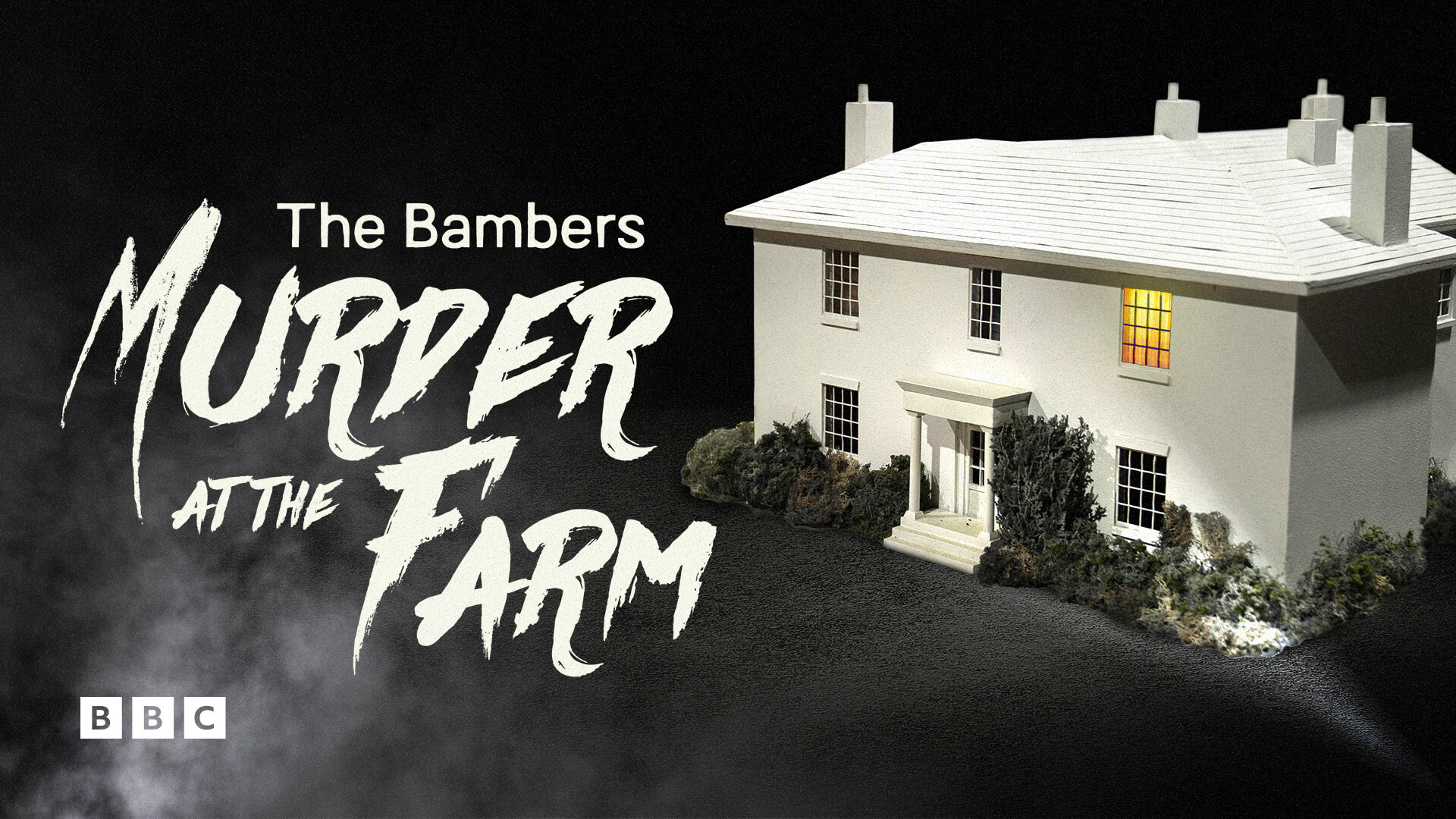 Three generations of a single family brutally murdered. The man convicted of the crimes has claimed innocence for 35 years. This true crime documentary delves into the UK's infamous White House Farm massacre. In 1986, Jeremy Bamber was found guilty of shooting his parents, sister, and six-year-old twin nephews at the family's rural farmhouse. But is his conviction potentially flawed?
Watch The Bambers: Murder At The Farm and more acclaimed documentaries on BBC Select today. Restrictions apply*.
The Bambers: Murder At The Farm on BBC Select
Ep 1: A Family Slain
A family are found dead, but police suspicions of a murder-suicide are soon changed. On 7th August 1985, local police entered a secluded farmhouse to find five dead bodies: a young mother Sheila Caffell, her twin sons, and her pa rents. Police initially suspect a murder-suicide has taken place. But then the behavior of the surviving son, Jeremy, starts to raise eyebrows. This compelling true crime documentary looks at the initial investigation at White House Farm.
Ep 2: Unsettling
Evidence Jeremy Bamber's pleas of innocence are contradicted by a devastating piece of evidence. Always pleading his innocence, Jeremy Bamber is accused of brutally killing his entire family at their remote farmhouse. His mammoth, extensive trial, which grips the nation, divides public opinion. As this true crime documentary reveals, Bamber alleges his sister committed the murders. But the sudden appearance of a crucial piece of evidence dramatically contradicts his story.
Ep 3: A Motive Emerges
Jeremy's relationship with his parents comes under the microscope. Is there a motive? As the trial continues for the brutal killings at White House Farm, Jeremy Bamber's relationship with his parents comes under the microscope. Could this reveal a possible motive for the murders and dismiss the suspicions aimed at his sister? As this compelling true crime documentary reveals, the British press soon turns its attention to Jeremy's missing girlfriend, Julie.
Ep 4: Damning Verdict
Bamber is imprisoned for life but decides to challenge his verdict and clear his name. Jeremy Bamber is convicted of all five brutal murders at White House Farm and is sent to prison for life. Still pleading his innocence, he fights his conviction from his maximum-security prison cell and is determined to clear his name. As this true crime documentary shows, others believe his story and soon a band of campaigners and internet sleuths support him. But will the truth ever be revealed?
More documentaries you might like...
Subscribe to BBC Select for hundreds of hours of thought - provoking, award-winning and critically-acclaimed documentaries from the BBC and beyond.