9/11: Truth, Lies and Conspiracies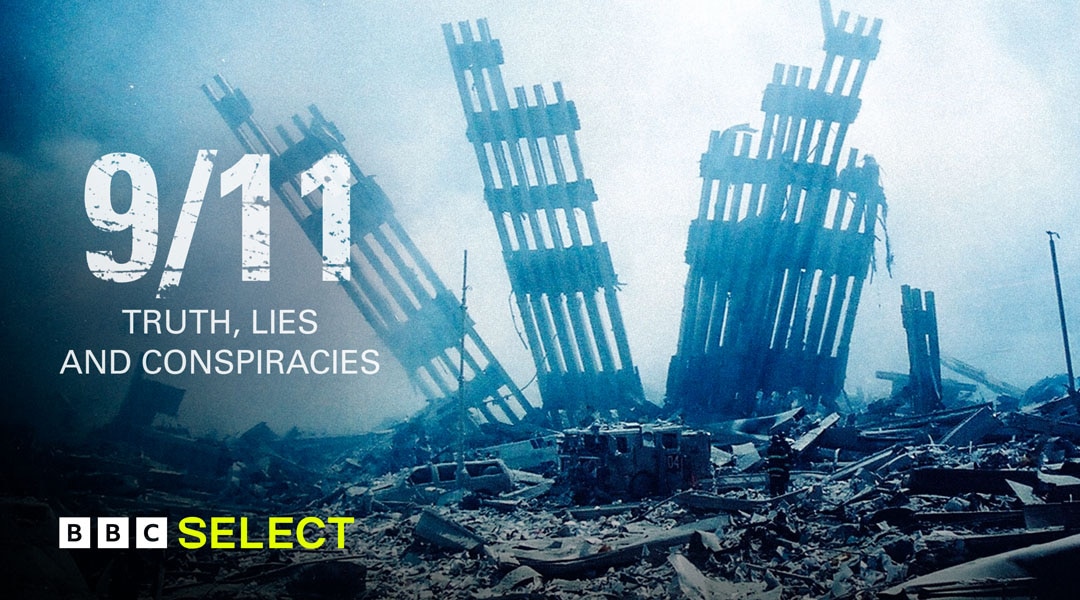 Half of Americans believe they haven't been told the whole story about 9/11. We've all heard the conspiracy theories, but why do they continue to grip some people so tightly? This documentary on BBC Select explores one of America's greatest tragedies and features victims' families, a senior politician and intelligence agency insiders who discuss their belief that there's much more to this story than we know.
Watch 9/11: Truth, Lies and Conspiracies and more acclaimed documentaries on BBC Select today. Restrictions apply*.
More documentaries you might like...
Subscribe to BBC Select for hundreds of hours of thought - provoking, award-winning and critically-acclaimed documentaries from the BBC and beyond.