Greeks of the Sea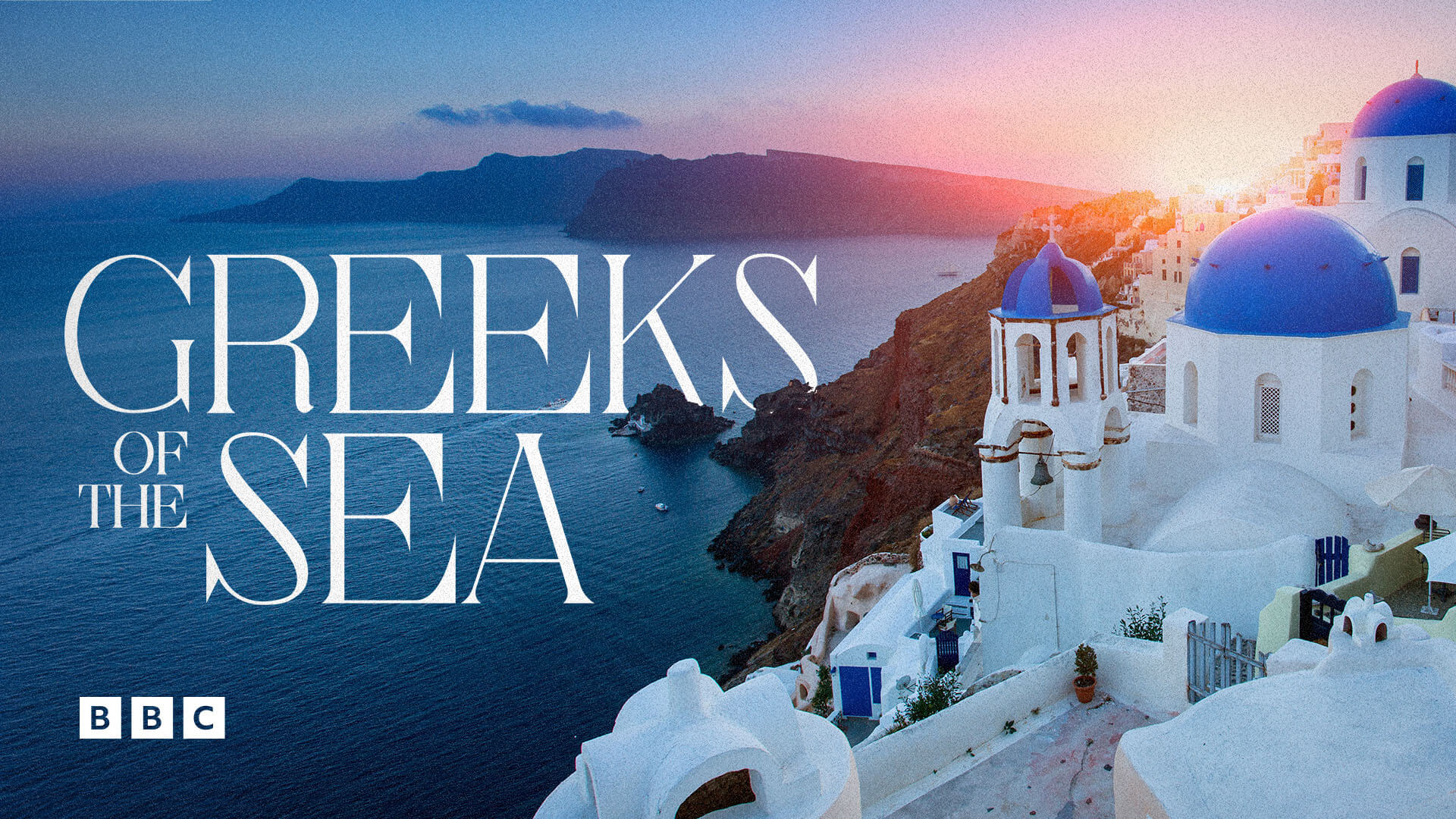 Greece is the world's greatest maritime nation. From humble fisherman and expert boat builders to daring sponge divers and billionaire shipowners, this engaging travel documentary discovers a culture rich in history, myth and religion. Immerse yourself in stories and succulent seafood as adventurer Nikos Andronicos shows us why the Greeks believe they 'have salt running through their veins'.
Watch Greeks of the Sea and more acclaimed documentaries on BBC Select today. Restrictions apply*.
Greeks of the Sea on BBC Select
Ep 1: Paros
The history of Greece's maritime mastery and profound respect for the sea is explored.
The Greeks have a profound respect for the sea and its mariners. Nikos Andronicos learns about the historic and social basis of Greece's maritime mastery in this fascinating documentary. He travels to Paros and meets one of the island's fishermen, responsible for saving hundreds of lives during a ferry crash. He also learns some family history that provides a surprising connection to the ocean.
Ep 2: Naxos
There's partying, pirate treasure and magnificent billionaire cruisers in Naxos.
There's cruising, conflict and celebration in this odyssey through the Aegean. Nikos Andronicos head to Naxos and meets the flamboyant local harbor master and a billionaire property tycoon with a magnificent cruiser in this stunning travel documentary. He spends a crazy 24-hours on the party island of Ios, dives for pirate treasure, and confronts the captain of a trawler accused of over-fishing.
Ep 3: Kalymnos
There's sponge diving, secluded islands and billionaire secrets in Greece's glorious seas.
Get ready for a healthy dose of luxury. Nikos Andronicos meets one of Greece's billionaire shipowners who takes him to the secret island that he calls home, in this enthralling documentary. Under the guidance of a seasoned skipper, he then learns to sail a 50ft yacht, visits secluded islands and travels to Kalymnos to meet the area's famous sponge divers, learning all about their perilous trade.
More documentaries you might like...
Subscribe to BBC Select for hundreds of hours of thought - provoking, award-winning and critically-acclaimed documentaries from the BBC and beyond.
Travel documentaries
All aboard! Join a star-studded cast of travel guides as they take you to some of the most remote and fascinating corners of the globe.