Griff's Great Kiwi Road Trip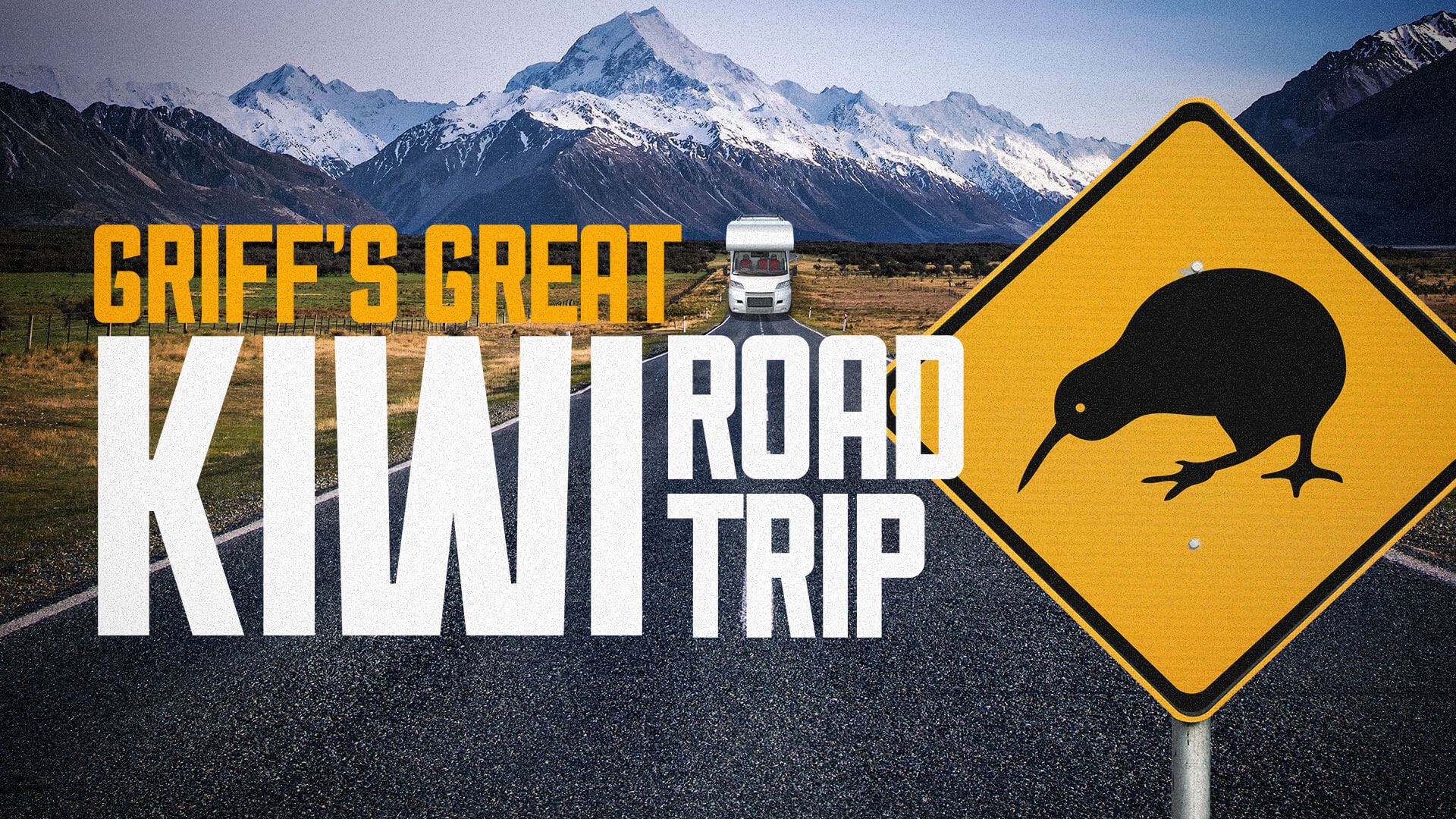 New Zealand. Is there a more magical place on Earth? Breathtaking scenery, incredible cuisine and enthralling native art and culture. British comedian Griff Rhys Jones is taking an epic journey from the tip to the toe of New Zealand in this enthralling travel documentary. But he has set himself a challenge to avoid all the obvious routes and journey the Kiwi roads less travelled.
Watch Griff's Great Kiwi Rail Trip and more acclaimed documentaries on BBC Select today. Restrictions apply*.
Griff's Great Kiwi Rail Trip on BBC Select
Ep 1: Cape Reinga to Auckland
Griff Rhys Jones begins his epic New Zealand adventure in beautiful Cape Reinga. What does it mean to be a Kiwi today? Griff Rhys Jones is determined to find out what makes New Zealand tick as his epic travel documentary commences. He's traveling north to south taking 'off-highway' routes. Starting at Cape Reinga and travelling via Russell and Kaipara Harbor to Auckland, he finds outdoor art, slippery sand dunes and curious renditions of God Save the Queen.
Ep 2: Auckland to Wellington
Can Griff Rhys Jones manage to visit a New Zealand volcano without falling into it? If you're given the advice 'don't fall into a volcano', you should take it. Comedian Griff Rhys Jones is certainly heeding these words as he takes to the air in  the latest leg of his epic travel documentary. Traveling from Auckland to the Coromandel and finally Wellington, he witnesses many dormant volcanoes, and then a quite lively one. White water rafting fails to soothe Griff''s nerves.
Ep 3: Wellington to Lake Coleridge
Griff Rhys Jones is hunting for parrots, wire and the Kiwi can-do spirit on South Island. Griff Rhys Jones has been ordered to find some 'number 8 wire'. What could it mean? As he travels to New Zealand's South Island in this engrossing travel documentary, he discovers that wire represents the can-do spirit of Kiwis. Heading south, Griff meets a salty sea captain, gets friendly with some dolphins, and then tries to unearth the enigmatic kea parrot.
Ep 4: Lake Coleridge to Bluff
Griff Rhys Jones tries to reach the tip of New Zealand by jet-ski, bungee and camper van. Griff Rhys Jones is determined to reach the southernmost tip of New Zealand's South Island by any (and many) means necessary. This final leg of his epic travel documentary sees him journeying via camper van, helicopter, glider, powerboat and jet-ski. A bungee jump rattles his nerves, then the country's incredible star-scape soothes him down, before he finds the very tip of the country: Bluff.
More documentaries you might like...
Subscribe to BBC Select for hundreds of hours of thought - provoking, award-winning and critically-acclaimed documentaries from the BBC and beyond.