CELEBRATING
WOMEN'S HISTORY
Historically, the stories of women and their prolific achievements across society have taken a backseat. The media landscape has been repeatedly dominated by men – but this is slowly changing. We take a look at a range of stories across arts, politics and culture, centring, and fronted by women. From an exploration into the stigmatisation of female anatomy, through to the pioneering Suffragette movement and the unstoppable rise of women in politics, dive into an array of thought-provoking documentaries from BBC Select.
Browse our contents below to jump to a particular section of interest:
Start your BBC Select free trial with any of the streaming platforms listed below. Free trial restrictions apply*.
IDENTITY
MARY BEARD'S SHOCK OF THE NUDE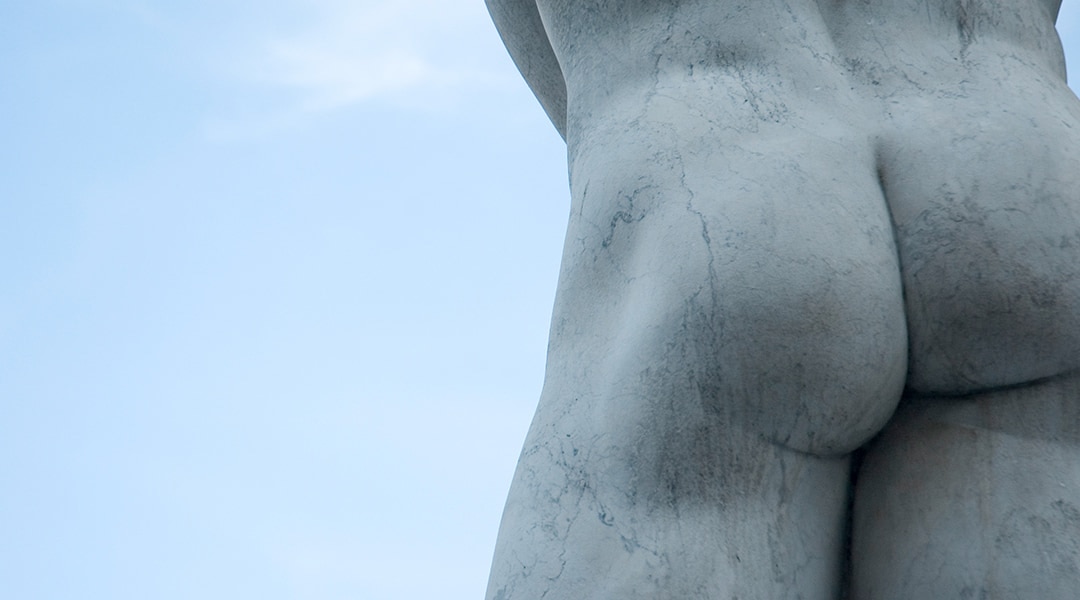 Celebrated classicist and author of Sunday Times bestselling Women and Power; Mary Beard delves into our obsession with the naked body in Shock of the Nude.
Beard shares a personal take on the naked form in art, discussing edgy and influential examples of the nude and taking a closer look at the artists who have made it their mission to confound our expectations of how a naked human body should look. When Marc Quinn's sculpture of pregnant disabled artist Alison Lapper appeared in 2005 on a plinth in London's Trafalgar Square, it caused a sensation, challenging assumptions of what a nude in a classical style should look like. Exploring the artists of ancient Greece to modern day taboo-busters, Professor Beard asks: just why we are so interested in nudity? And can art influence and even change attitudes to our own bodies?
Watch Mary Beard's Shock of the Nude on BBC Select today. Restrictions apply*.
100 VAGINAS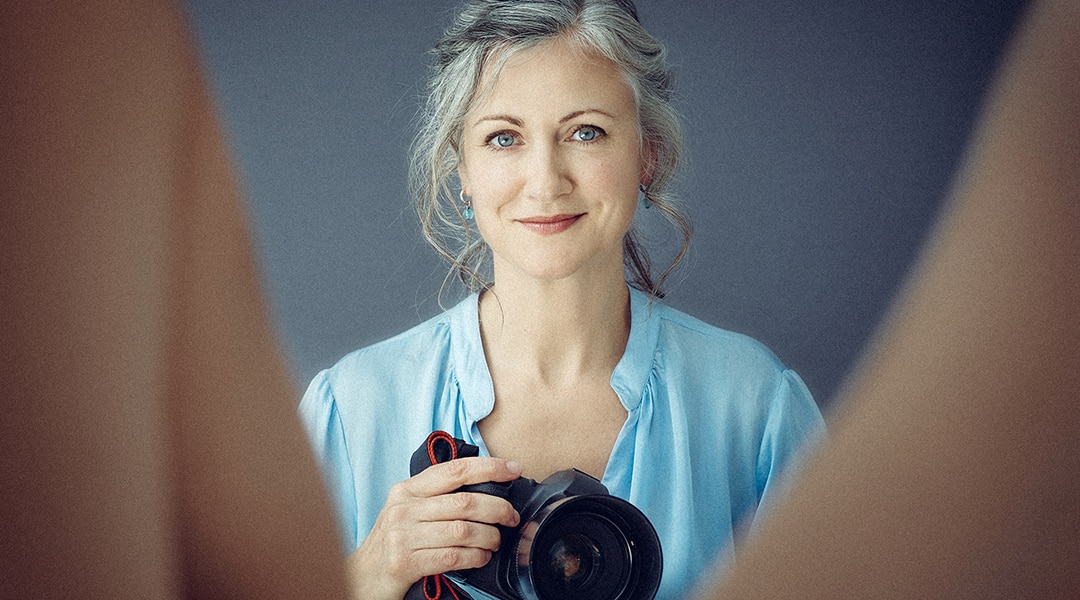 Female pleasure, and female anatomy, has historically been missed out of research, or deprioritised to favour the male equivalent. Photographer and filmmaker Laura Dodsworth seeks to change that narrative.
They proliferate in pornography, so why are vaginas and vulvas still a mystery? What does it feel like to have one? And what do these most taboo of genitalia look like outside of porn's plastic perfection?
Dodsworth made it her mission to photograph 100 vaginas (or vulvas to be exact), asking women to talk about how their relationships with their most intimate areas have shaped their lives. As she prompts females from the ages of 19 to 77 to bear their souls as they bare their bits, they reveal stories that range from the funny to the traumatic, questioning why this area of the female body is so ignored and misunderstood.
Watch 100 Vaginas and start your free 7-day trial with BBC Select today. Restrictions apply*.
ARTS
ARIANA GRANDE – LIVE IN LONDON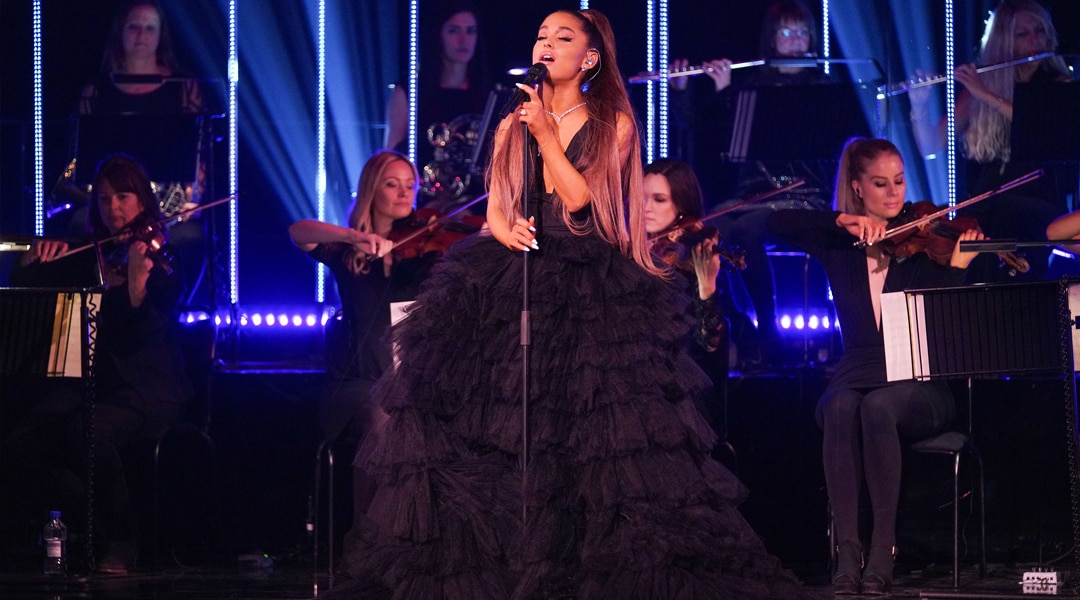 Pop star Ariana Grande is one of today's most iconic musicians, inspiring legions of young women to kick start a career in music.
She's a star of stage and screen, the most-streamed female artist on Spotify and Apple Music, with a legendary vocal range, endless accolades and millions of fans around the world. In this revealing documentary, Ariana Grande swaps the sell-out stadium for an intimate studio audience to perform nine of her hits, backed by an all-female orchestra.
She also talks to television presenter Davina McCall about the 2017 Manchester Arena Bombing, when a suicide bomber detonated a device at the end of her concert, killing 22 people and injuring more than 100 other people at the event. Grande suffered with PTSD and anxiety after the tragedy, and she opens up to Davina about her own mental health in her first performance at the BBC following the One Love Manchester tribute concert.
Watch Ariana Grande – Live in London and start your free 7-day trial with BBC Select today. Restrictions apply*.
KYLIE'S SECRET NIGHT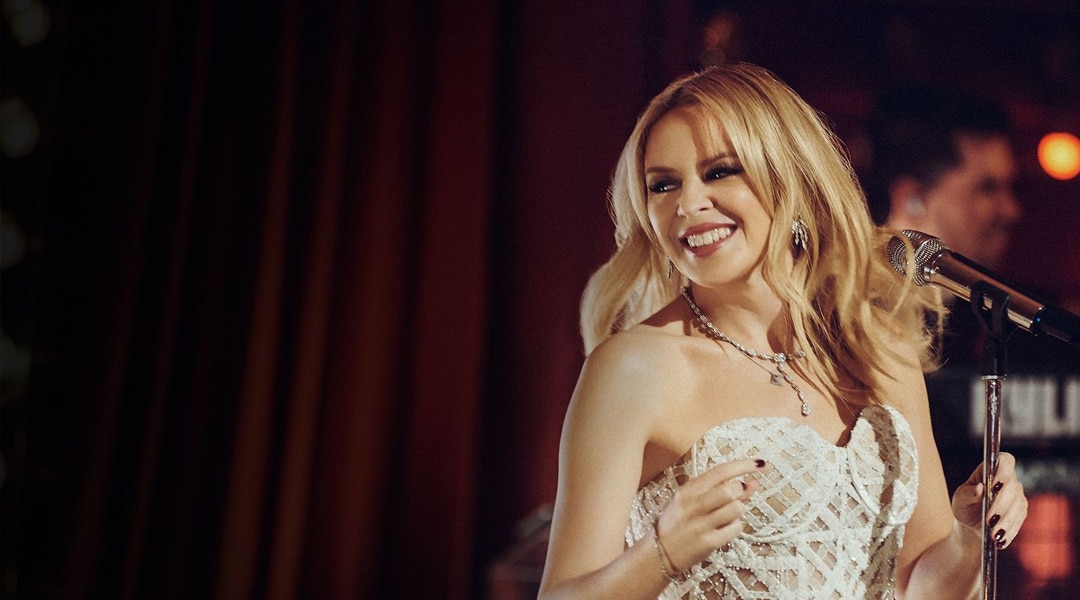 Want to spend a night with a bona fide pop princess? Ever since she joined forces with Stock, Aitken and Waterman to do The Locomotion way back in the late 80s, multi-talented global hitmaker Kylie Minogue has occupied a special place in our collective hearts. And in this surprise-filled televisual extravaganza, a group of lucky, lucky, lucky fans of the diminutive singing superstar are brought together to experience the night of their lives – a secret live show in the company of the original Australian idol herself.
Award-winning comedian Alan Carr hosts a show packed with heartfelt, hilarious chat, memorable performances – and hidden camera pranks showing the marvellous Miss Minogue as you've never seen her before.
Watch Kylie's Secret Night and start your free 7-day trial with BBC Select today. Restrictions apply*.
I WAS ONCE A BEAUTY QUEEN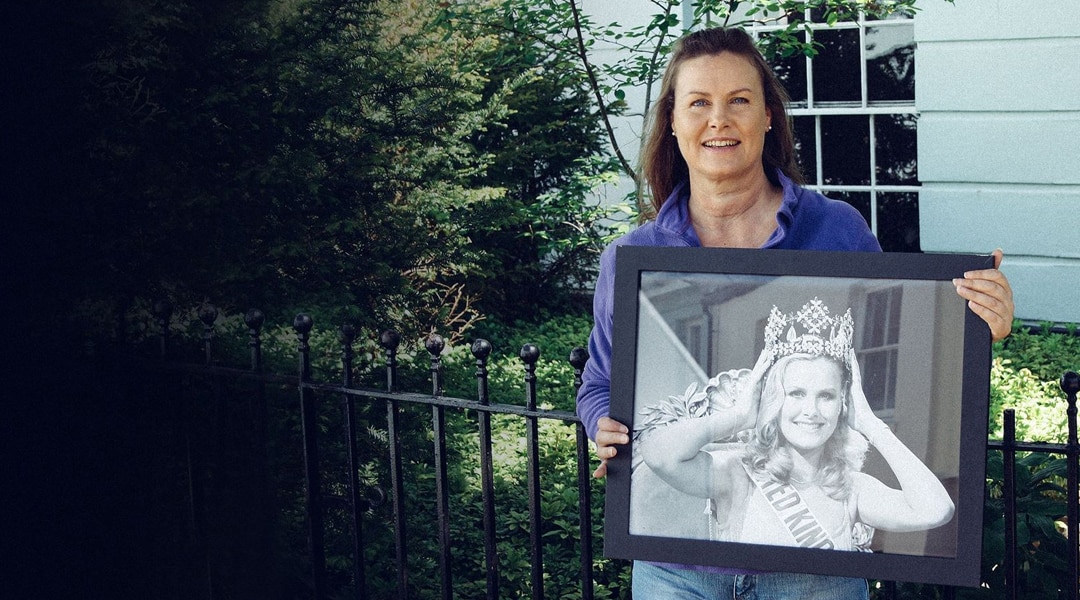 Women are often wrongly esteemed by their appearance, but what happens when they leverage good looks for a life of fame and fortune?
Beauty contests were a staple of British TV in the 1970s and 80s, attracting audiences of millions and propelling the winners into the show business stratosphere. Crowned beauty queens were famous, fabulous and feted as the most gorgeous girls in the country, and winning a high-profile pageant could lead to riches, fame or a date with royalty, a rock star or a soccer player. But what happened once it was all over?
This delightfully quirky film talks to the women who won Miss United Kingdom and Miss Great Britain and asks what effect wearing those victory sashes and twinkling tiaras had on the rest of their lives. After they'd coped with sexism, swimsuit rounds and sashaying across the stage to take the crown, did their lives improve as their looks faded?
Watch I Was Once a Beauty Queen and start your free 7-day trial with BBC Select today. Restrictions apply*.
MUSLIM BEAUTY PAGEANTS AND ME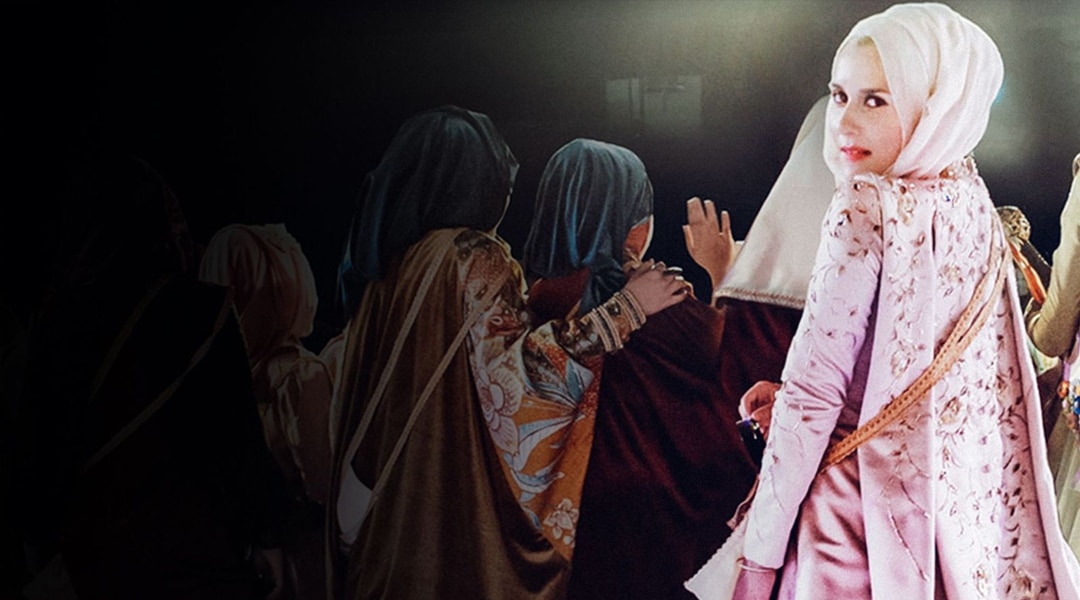 As Britain's top Muslim fashion vlogger with her own clothing range, Dina Torkia is obsessed with Muslim beauty and fashion. Part of the wave of 'hijabi bloggers' with thousands of followers on Instagram and YouTube, Dina grew up in London and Cardiff and started her blog in 2011 whilst working a call centre. Since then, she's amassed legions of fans for her fashion musings and designed a scarf collection with Liberty London.
Now she's off to Indonesia as a finalist in the international Muslim beauty pageant, World Muslimah. But it's not so much a pageant, as a two-week boot camp to prove her credentials as a good Muslim role model – a testing and hilarious journey which pushes Dina to the limit.
Watch Muslim Beauty Pageants and Me and start your free 7-day trial with BBC Select today. Restrictions apply*.
IN SEARCH OF FRIDA KAHLO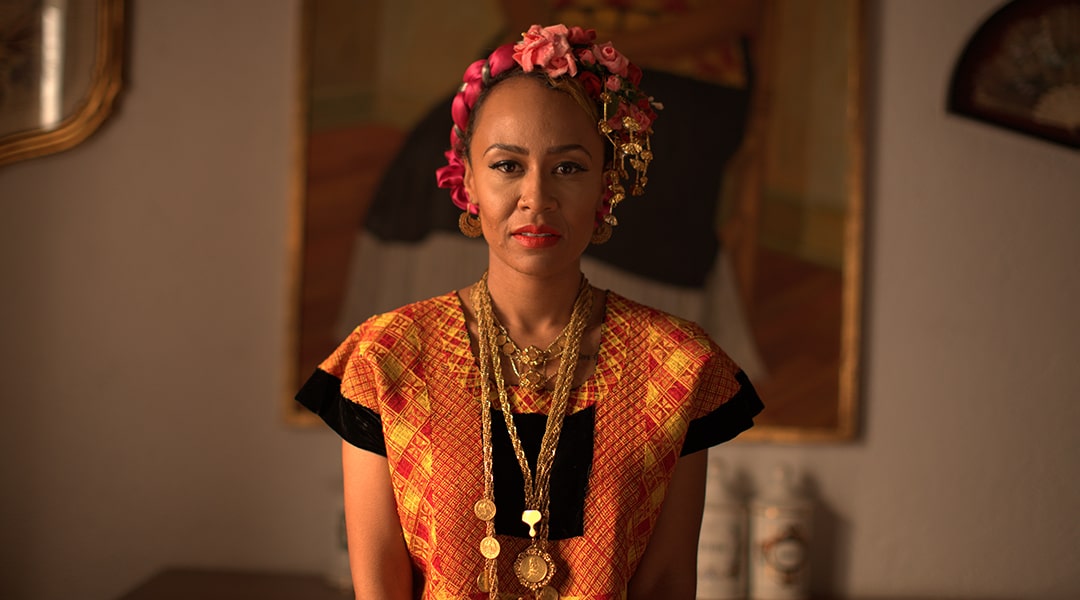 Two iconic women take the centre stage in this documentary – multi-award-winning musician Emile Sandé and former artist and feminist Frida Kahlo.
When musician Emeli Sandé sought inspiration for her first album, she had a tattoo of revered Mexican artist Frida Kahlo inked on her arm. Now, Sandé travels to vibrant Mexico City to uncover the tumultuous life of this famed artist and global feminist icon and to meet some of the people who knew her.
Known as much for her vibrant, colourful self-portraiture exploring the pain and passion of her life for her tempestuous marriage to fellow painter Diego Rivera and her political beliefs, Kahlo overcome illness, betrayal and a terrible car crash to establish herself as one of the most iconic artists of all time. Her life may have been blighted by illness and tragedy, but Kahlo's legacy lives on as her work is celebrated globally to this day.
Watch In Search of Frida Kahlo and start your free 7-day trial with BBC Select today. Restrictions apply*.
TRAVEL
JAPAN WITH SUE PERKINS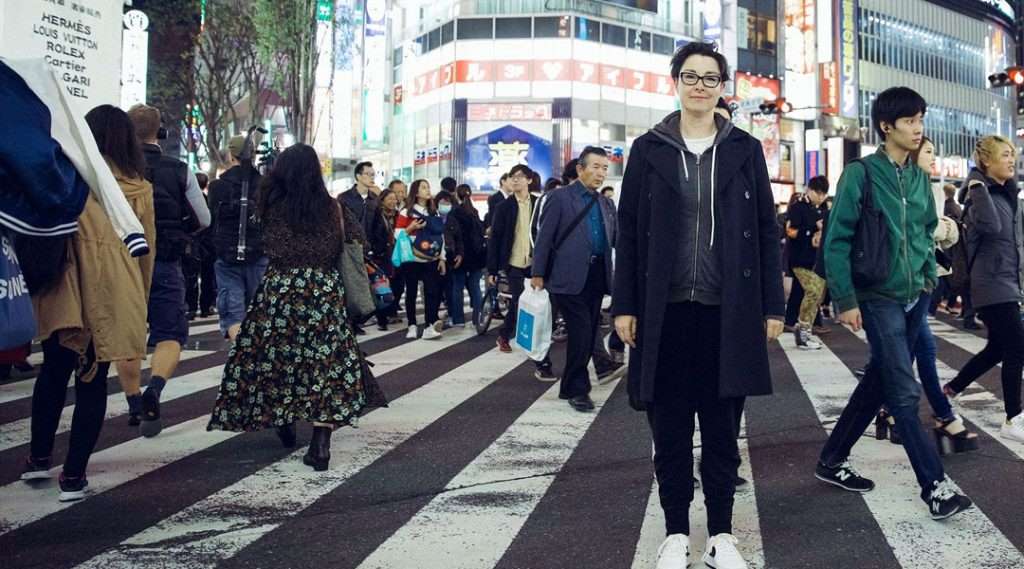 We travel with presenter, comedian and ardent feminist Sue Perkins to the cultural hub of Japan, to unpack a whole host of weird and wonderful traditions and customs.
Sue Perkins explores a land caught between ancient tradition and dazzling technology – Japan. As she travels around this country of baffling contradictions, Sue immerses herself in some of the most bizarre cultural offerings available, including visiting lady sumos, robo-dogs, an LED cemetery and a Hell Camp for businessmen.
She heads to Tokyo, with its neon digital displays, thronging population and bullet-fast trains and to mountainous villages to meet artisans finding new ways to preserve ancient traditions. In Kyoto, Sue joins the city's secretive geishas before diving for her dinner with the traditional free-diving Ama women. But wherever she goes, she notes that the rift between age-old traditions and new-age technology is widening, as the country strives to honour its past and embrace the future.
Watch Japan with Sue Perkins and start your free 7-day trial with BBC Select today. Restrictions apply*.
KOLKATA WITH SUE PERKINS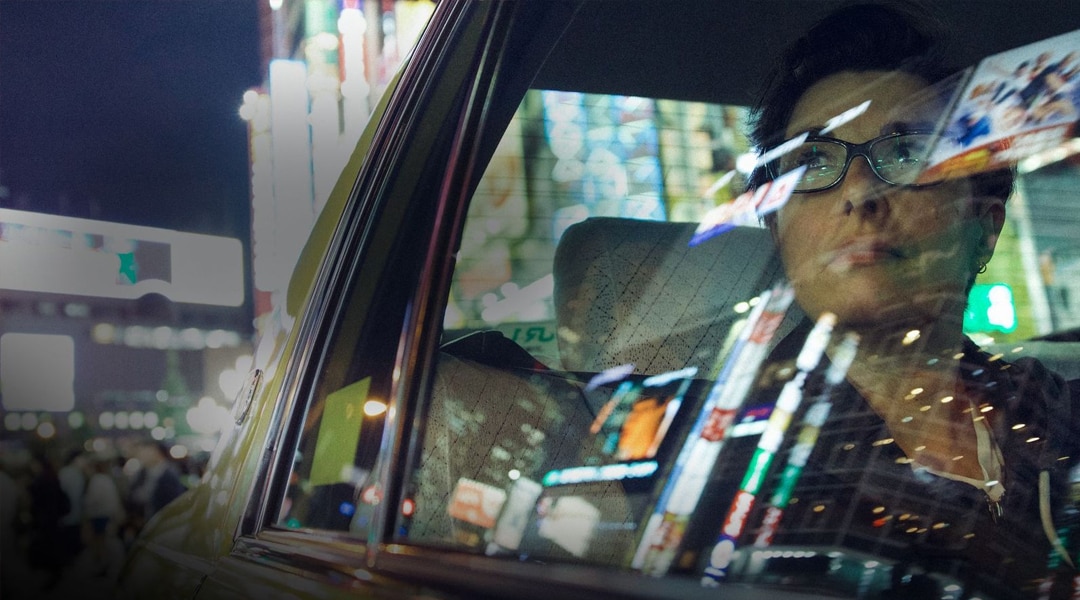 Colorful, crazy, beautiful – the Indian city of Kolkata is a feast for the senses. The Great British Baking Show's punning presenter, Sue Perkins, encounters people from every area of society – limbering up with the ladies of the Laughing Club and joining rickshaw wallahs navigating its chaotic streets.
Immersing herself in Kolkata life, Sue sees first-hand how the city formerly best known for its poverty and eponymous 'black hole' dungeon has reinvented itself as a vibrant new megacity, with a booming property sector and a reputation for eccentricity, culture and tolerance. Through her affable, inquisitive conversations with the richest and poorest citizens of the city, Sue paints a picture of contemporary India emerging from a brutal colonial past to take its place among the most powerful nations on Earth.
Watch Kolkata with Sue Perkins and start your free 7-day trial with BBC Select today. Restrictions apply*.
JOANNA LUMLEY'S JAPAN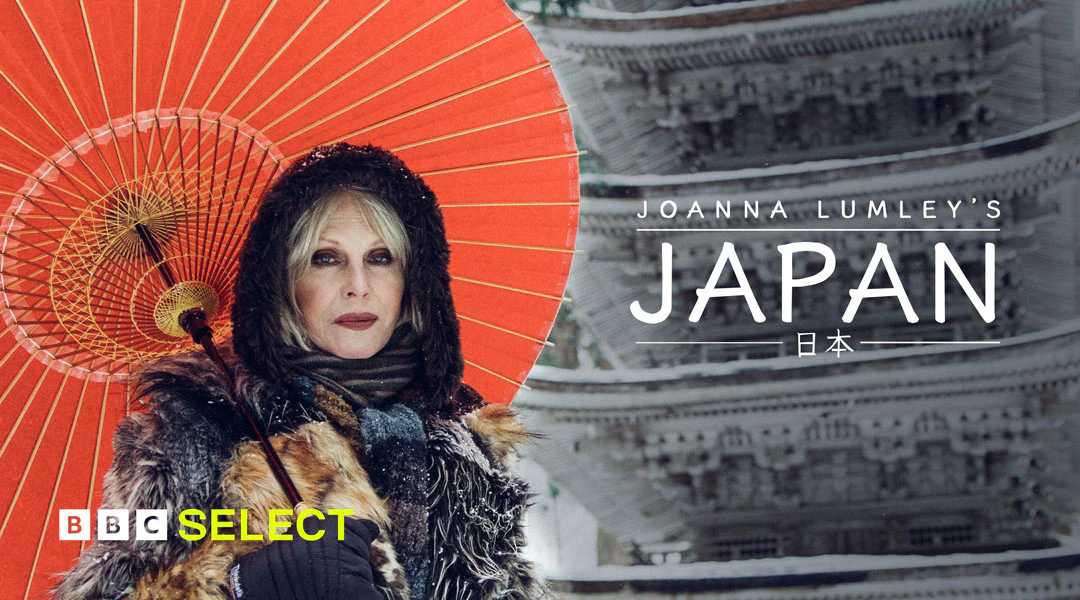 The always-absolutely fabulous actor and activist Joanna Lumley turns adventurer on her latest epic journey, visiting the magical islands of Japan by boat, train, plane and foot. The world's second-largest economy is a beautiful and perplexing country of extremes, with a population to match, and Ms. Lumley is on a mission to meet some of its most fascinating citizens as she explores the uncharted corners of country's 6,800 islands.
On her trip, she takes in rustic mountains and sprawling super-cities including Tokyo, a city spanning over 5,000 square miles. Bombed extensively by the US Army Air Forces in World War II, almost all of the nation's capital has been rebuilt in the last 70 years and is now a fascinating, fluorescent symbol of Japan's post-war boom.
Watch Joanna Lumley's Japan and start your free 7-day trial with BBC Select today. Restrictions apply*.
JOANNA LUMNEY'S TRANS-SIBERIAN ADVENTURE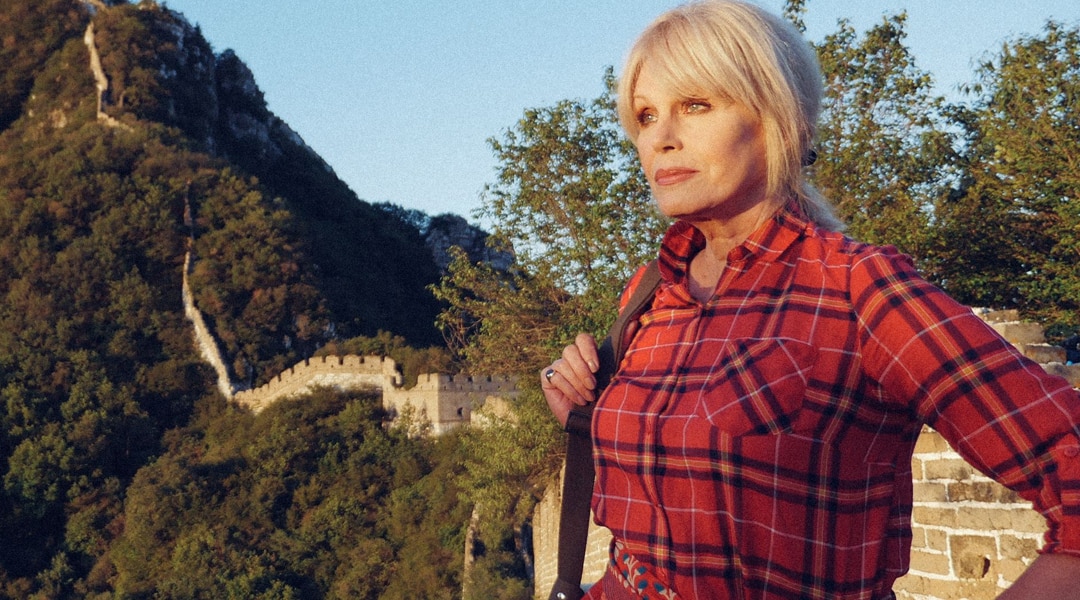 Activist, actor and adventurer Joanna Lumley last visited the Soviet Union on a modelling job in 1966. Fast forward almost 50 years and she finds herself back in the USSR on a romantic railway trip which takes her from Hong Kong to Moscow via China and Mongolia.
This epic trip takes Joanna from east to west on a journey of nearly 6,000 miles, as she revels in a rich panorama of vistas, people and places and explores three superpowers steeped in fascinating history and radical change. In Mongolia, she visits a giant Genghis Khan statue and tracks down Ulan Bator's famous throat-singers. In Siberia, she meets an oligarch and visits Yekaterinburg, where Russia's last royal family were executed. And in Moscow, she returns to the place where she was photographed in 1966 – which first inspired her to take this trip.
Watch Joanna Lumley's Trans-Siberian Adventure and start your free 7-day trial with BBC Select today. Restrictions apply*.
HISTORY
WOMEN OF WORLD WAR ONE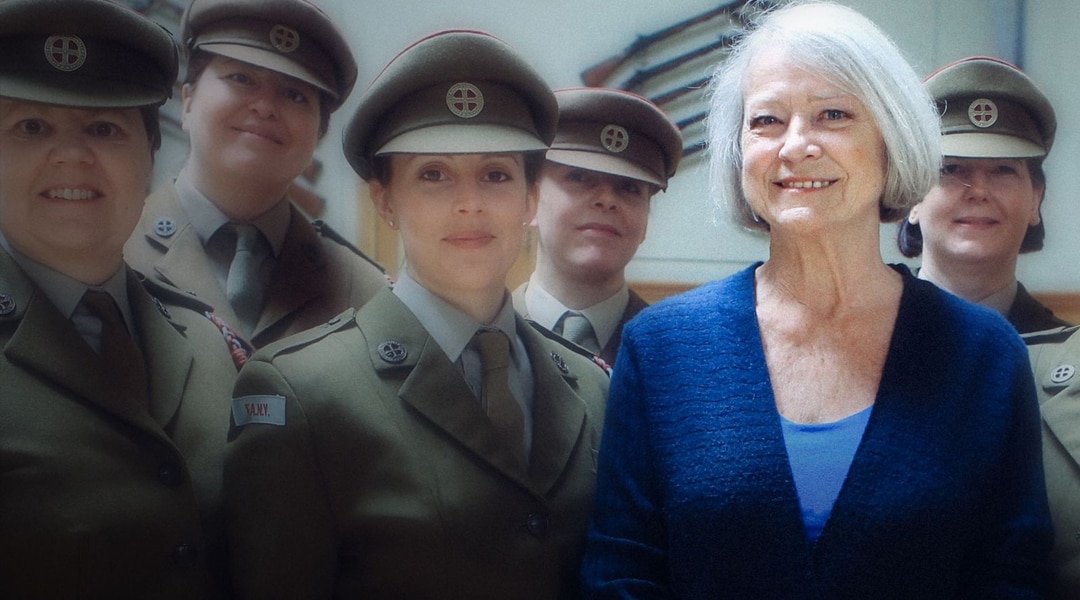 The sacrifice of soldiers killed during the bloody battles of the Great War has rightly been commemorated. But the role of women, especially those at home keeping Britain going, has rarely been examined.
Veteran journalist, war reporter and former BBC News Chief News Correspondent Kate Adie looks at the impact of women's work on the Home Front during World War One. She examines the impact of the first women's police force, the formation of women's football leagues and games played to contest the Munitionettes' Cup and profiles the pioneering female surgeons who operated on men. Most importantly, Adie questions whether these changes in women's lives were long-lasting, or if they were viewed as only viable for the duration of this world-changing conflict.
Watch Women of World War One and start your free 7-day trial with BBC Select today. Restrictions apply*.
POWER AND THE WORLD'S WOMEN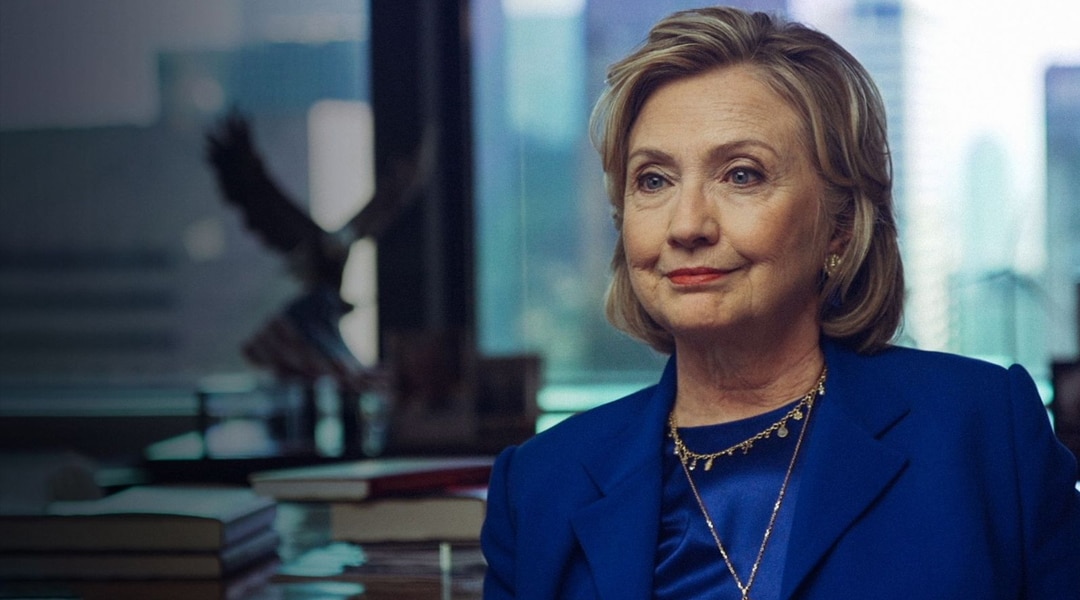 In 1995, Hillary Clinton made a ground-breaking speech at the UN Conference on Women in Beijing, announcing to the world: women's rights are human rights. At that moment, she challenged the world to change. Twenty years on, with Clinton poised to announce a second attempt at the US presidency, this documentary asks: has anything really altered for the world's women?
Featuring candid interviews with three of the most powerful women in recent history, Clinton, Condoleezza Rice and Madeleine Albright, the film investigates not only their struggles as they fought to improve the rights of half the world's population, but also shines a light on the incredible women who dared to take power into their own hands in Afghanistan, India, Egypt and Liberia.
Watch Power and the World's Women and start your free 7-day trial with BBC Select today. Restrictions apply*.
SUFFRAGETTES WITH LUCY WORSLEY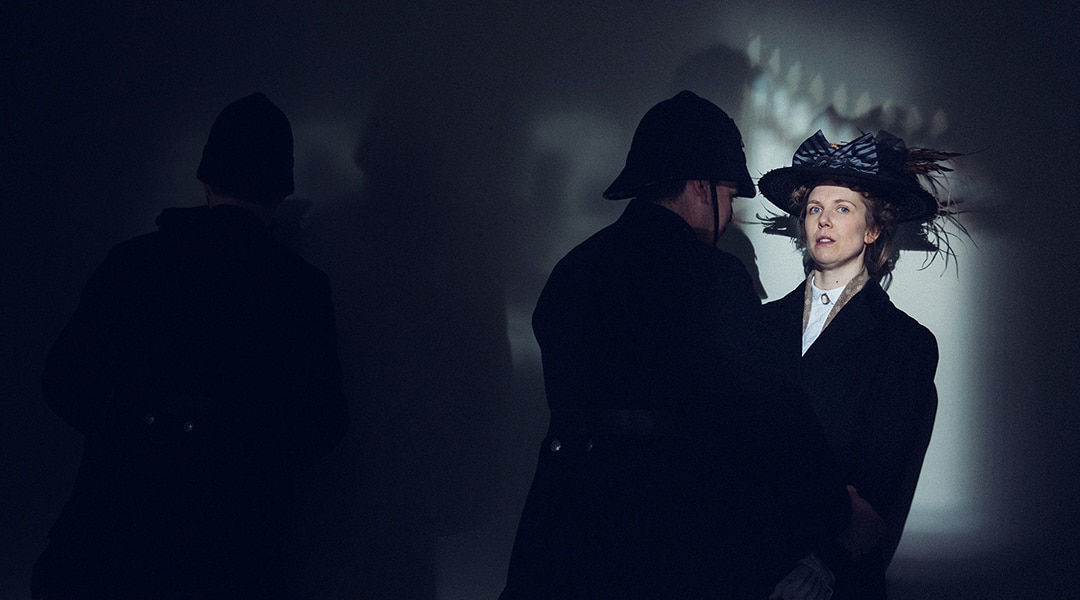 In 1918, over eight million women in the UK were granted the right to vote – provided that they were married, householders or graduates over the age of 30. It took another ten years for all women to be granted access to the ballot box. But the fight for female suffrage was about much more than just the Pankhurst family or Emily Davison's fateful collision with the king's horse at Epsom.
In this vivid drama-documentary, acclaimed historian Lucy Worsley recreates pivotal moments in the Suffragettes' struggle, scrutinising the violent and vicious battle waged by the women of WSPU, and showcasing the ordinary working-class women who defied Edwardian tradition by resorting to arson, assault and hunger striking to achieve their ends.
Watch Suffragettes with Lucy Worsley and start your free 7-day trial with BBC Select today. Restrictions apply*.
WOMEN IN LEADERSHIP
ROXANE GAY ON WOMEN'S POWER
Bad Feminist Roxane Gay considers women leaders. Do they behave differently to men?
Acclaimed American writer, journalist, editor and university professor Roxane Gay, praised by Time Magazine as 'the gift that keeps on giving', first cemented her status as an impactful social commentator with the publication of the New York Times best-seller essay collection Bad Feminist in 2014. A feminist author and hero to many women for her honesty, candour and original thought, in this exclusive Take for BBC Select, she considers the position of women leaders. Do they behave differently to men?
Not necessarily, says Gay. Delivering her argument in her own inimitable, charismatic fashion, she suggests that nothing will change until men understand that equality is not oppression and notes that for things to really change, we need new models of leadership.
Watch Roxane Gay's Take and start your free 7-day trial with BBC Select today. Restrictions apply*.
THE FEMALE REVOLUTION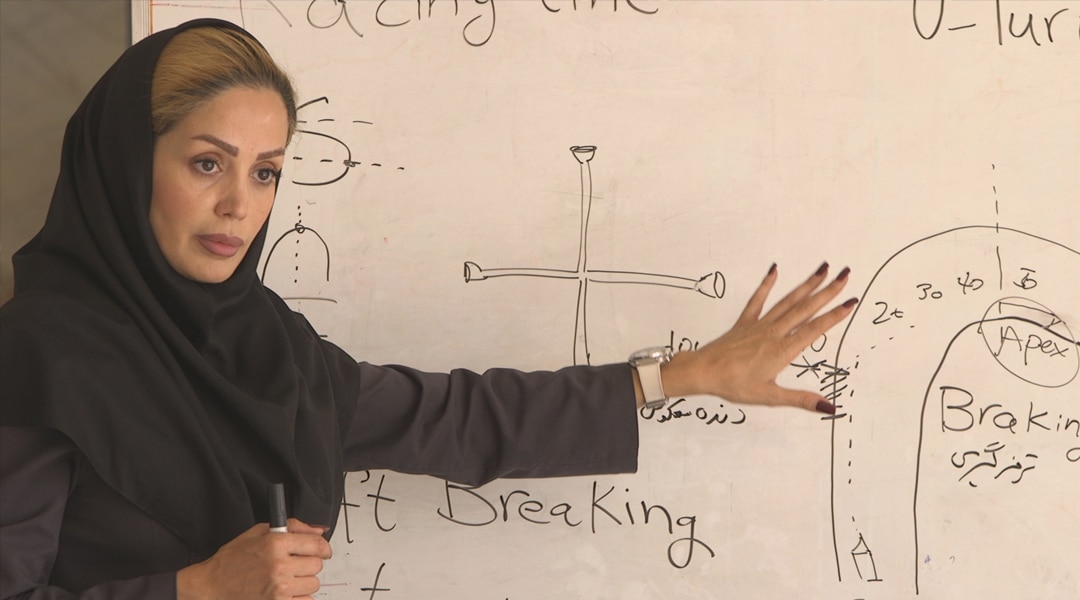 Picture a CEO. A bishop. An army general. Who do you see? Many people might answer: a man. But this assumption is slowly being challenged, thanks to the women fearlessly entering male-dominated worlds and being the change that they want to see. This documentary series includes interviews with some of the most powerful and influential women in the world, as well as profiling women who work at a grassroots level to effect much-needed change.
With contributions from world leaders such as Lithuanian President Dalia Grybauskaite, Hollywood star and activist Geena Davis, and Head of the European Central Bank, Christine Lagarde, to conversations with Kurdish fighters, Buddhist nuns and Indian mayors, meet the women who are taking charge in a male-dominated world.
Watch The Female Revolution and start your free 7-day trial with BBC Select today. Restrictions apply*.
ALICIA GARZA ON POWER
Positive societal shifts have also paved the way for women in leadership to take a stand on global issues. Trailblazing American writer, civil rights activist and co-founder of the Black Lives Matter Global Network Alicia Garza has leveraged her influence to be a force for good, empowering communities to shout louder against societal injustices that are harmful to us all.
In this exclusive take, Alicia Garza, asks: why aren't the many different communities in the United States represented in the halls of power?
She argues that alliances should be built across race, across gender, across class. She recommends getting involved in community organizing, as this is the process that brings people together, in order to shift governance and power from the few to the many. And she proposes that we all take a hand in the way society is run, believing that showing ordinary people the limitless potential of their own individual power can in itself be life changing.
Every other week, we will be exploring new topics and issues with thought-provoking takes from global thinkers. Be sure to stay up to date with the latest Takes and Drops on Select More.