Paris, Vienna and New York. The seismic influence of three cities on the artistic world.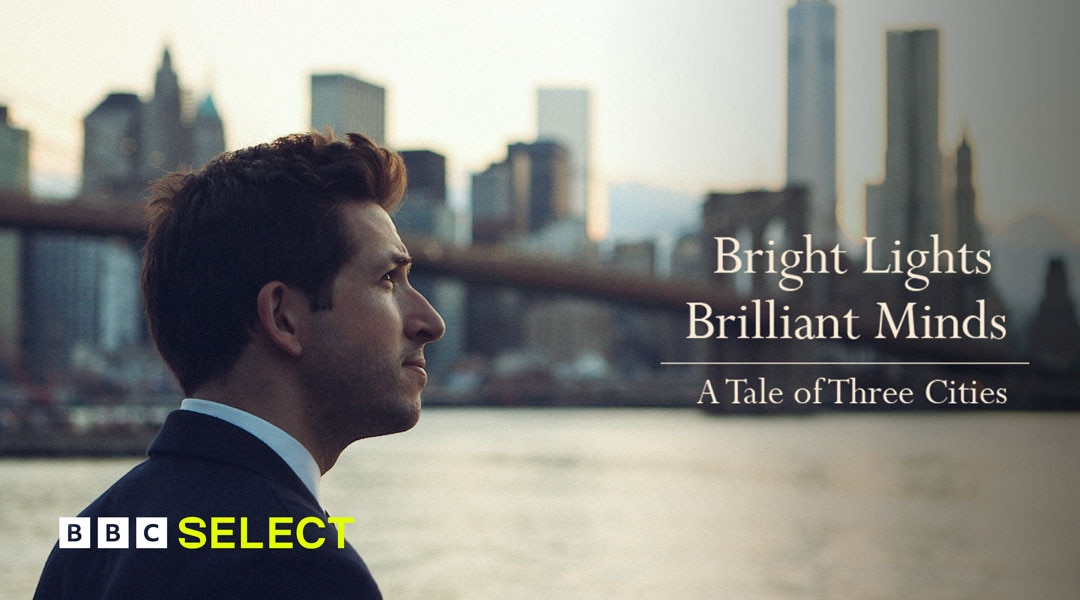 Huge cultural explosions are often placed at the feet of particular individuals. But the DNA of the cities that fuel this stunning art also have an influence.
This show is not currently available on BBC Select but browse through the below titles for more documentaries available to stream on BBC Select.
Bright Lights, Brilliant Minds on BBC Select
Art expert James Fox digs into the underbelly of three iconic cities – Vienna, Paris and New York – at pivotal moments in their cultural history, and explores how the atmosphere and streets themselves drove artists to create seminal work.