How did humble David Jones become David Bowie?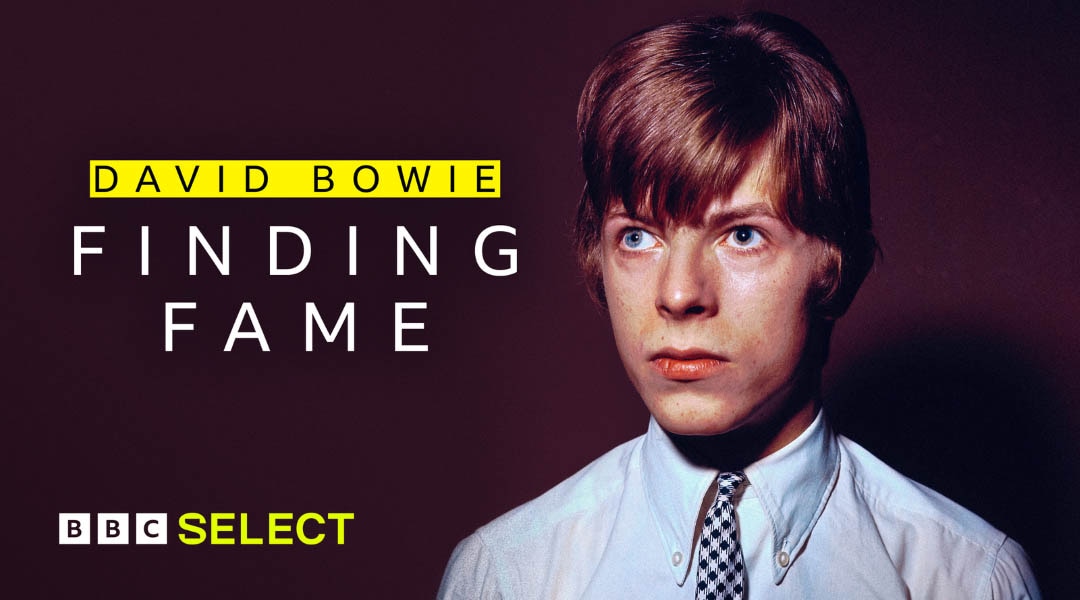 This is the David Bowie story you don't know.
Though he's now considered an icon that transformed music forever, Bowie's quest for fame had multiple false starts.
Relive the journey to fame, before Ziggy, before Bowie, in this insightful and entertaining BBC David Bowie documentary, streaming now on BBC Select.
Watch David Bowie: Finding Fame and more acclaimed documentaries on BBC Select today. Restrictions apply*.
David Bowie: Finding Fame on BBC Select
Using previously unseen interviews with some of Bowie's earliest associates, this documentary follows 5 years of Bowie's early musical journey from the late 1960s to the hugely successful Ziggy Stardust era.
It's easy to assume that David Bowie crash landed onto planet earth fully formed, emerging from his spaceship in the early 1970s in a cloud of smoke as the sequin-clad glam rock icon Ziggy Stardust, clutching the chord charts to an albums worth of avant garde space-pop classics. In fact, the road to success for the young David Jones was a long and varied one involving many experimental reinventions of musical styles and artforms along the way.
One of his first lucky breaks was while Bowie was still in his Davy Jones and The Lower Thirds phase. The group had managed to secure an BBC radio play audition which yielded one of the most famous rejection letters in music history, describing the band as "An inoffensive, pleasant nothing, backing a singer devoid of personality." That might have spelt the beginning of the end for The Lower Thirds, but luckily Bowie was undeterred and ricocheted his way onto his next project.
Bowie's refusal to be discouraged by the lack of success perhaps illustrates his fiercely independent spirit. As Bowie himself said, "I just had to accept that I was a person who had a very short attention span, I would move from one thing to another quite rapidly, and I got bored with the other".
Watching Bowie struggle through all these early reinventions becomes all the more rewarding when he finally secures his first real hit single with "Space Oddity" in 1969. The long eluded success prompted David Bowie to build on his cosmic themes as a direct follow up to "Space Oddity" and finally David Jones from Brixton/Bromley is left sitting in his tin can while David Bowie unleashes Ziggy Stardust and The Spiders from Mars on an unsuspecting planet Earth.
More documentaries you might like...
Subscribe to BBC Select for hundreds of hours of thought - provoking, award-winning and critically-acclaimed documentaries from the BBC and beyond.
Biographical documentaries
From world leaders to the kings and queens of pop culture, BBC Select tells the true-life stories of some of the most influential people of our time.