The First Inventors: Investigating Ancient Australia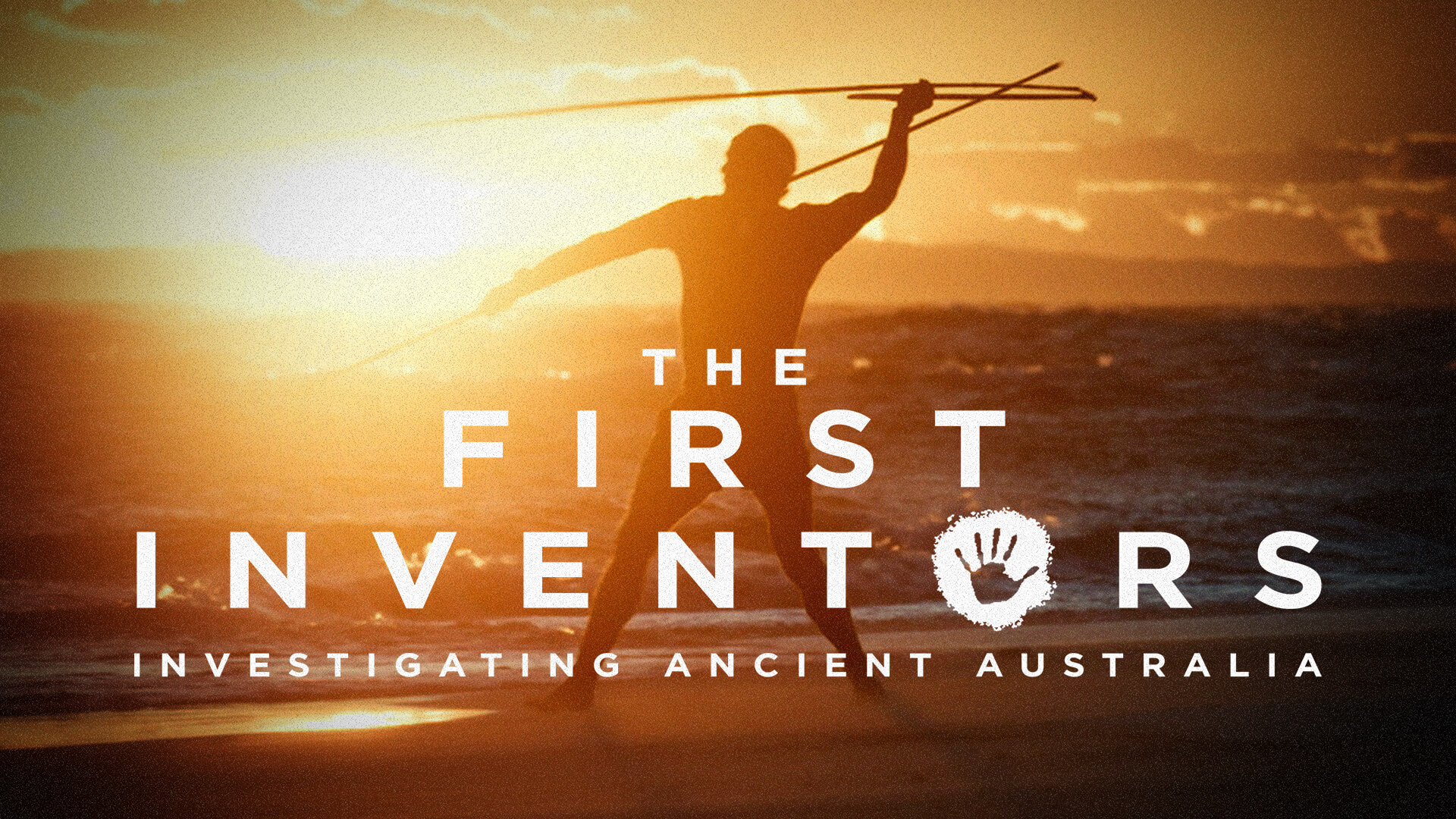 What does it take to become the world's longest surviving culture? In this innovative history documentary, actor Rob Collins leads a team of First Nations investigators uncovering over 65,000 years of invention in what is now Australia. How did people navigate extraordinary distances, how were whole societies organized and could these ancient cultures help determine the future of all Australians?
Watch The First Inventors: Investigating Ancient Australia and more acclaimed documentaries on BBC Select today. Restrictions apply*.
The First Inventors: Investigating Ancient Australia on BBC Select
Ep 1: Design To Survive
How did First Nation people survive perilous Australian conditions 65,000 years ago?
Could you survive in Australia 65,000 years ago? From engineering volcanic landscapes into fish farms to mastering deadly fire, this fascinating history documentary investigates the unique survival inventions that helped the First Nations people thrive. It's an extraordinary story of knowledge, resilience, and adventure.
Ep 2:The Science of Story
How the earliest inhabitants of Australia shared vital knowledge via storytelling.
Can oral stories accurately store and share vital knowledge? In this ground-breaking history documentary, actor Rob Collins leads a bold expedition that sets out to prove that the First Nations science of storytelling recorded ice age events ten thousand years ago. Could this tradition of sharing knowledge via stories grant us a better understanding of the world we live in today?
Ep 3: A Connected Society
The trade and communication networks of Australia's early inhabitants were remarkable.
The Aboriginal and Torres Strait Islander peoples built and developed vast communication networks, trade superhighways, and sophisticated kinship systems. In this insightful history documentary, actor Rob Collins looks at how First Nations people built an extraordinarily connected society on the enormous and often inhospitable continent of Australia.
Ep 4: Navigating The Future
Could the wisdom and knowledge of the ancient world help us to tackle today's problems?
Could ancient indigenous knowledge be joined up with cutting-edge science to help develop lifesaving medicines and help combat climate change? As actor Rob Collins discovers in this remarkable history documentary, this ancient wisdom is vital, but to tackle humanity's future challenges, first the past needs to be recognized and healed.