Discover the world's most scandalous Hotel Secrets with Richard E. Grant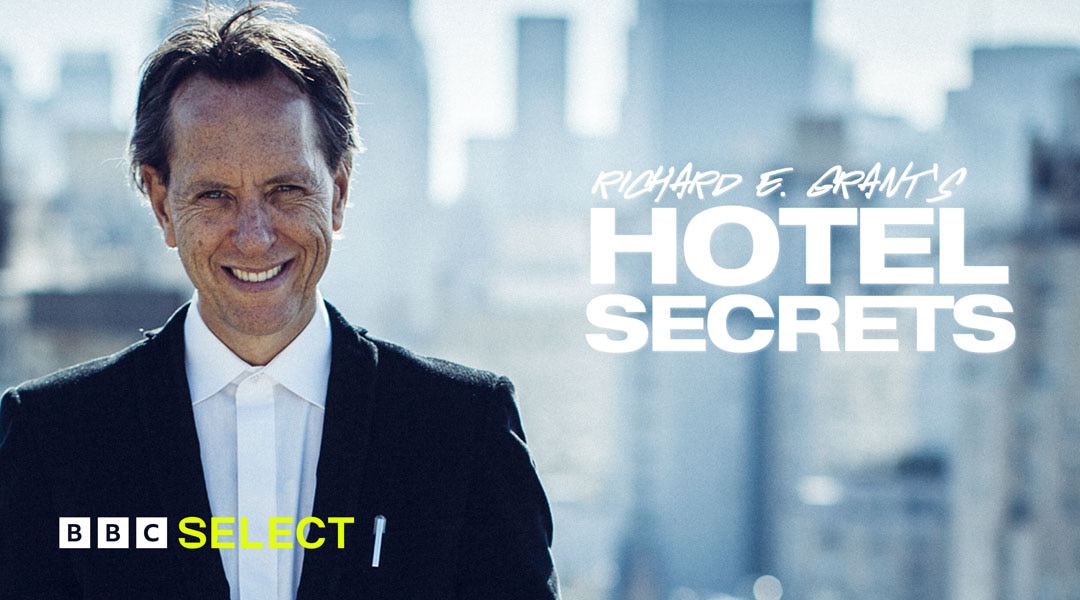 Multiple series of this Richard E. Grant travel show, where Grant goes in search of celebrity skeletons in closets in the best hotels on the planet, are available on BBC Select.
Watch Hotel Secrets with Richard E Grant and more acclaimed documentaries on BBC Select today. Restrictions apply*.
Watch Hotel Secrets with Richard E Grant on BBC Select
Oscar-nominated actor Richard E. Grant is our gleeful guide to the world's most exclusive hotels, as he travels to a series of opulent enclaves offering luxury beyond the reach of most.
Jetting between places such as Miami, Hong Kong, Berlin and heading to famed establishments including Las Vegas's Caesar's Palace, Los Angeles's Chateau Marmont and New York's Chelsea Hotel to name but-a-few. The hilariously direct, outrageously funny Grant charms the staff of these normally-discreet hotels into spilling their secrets.
The result?
A-list excess and steamy affairs and scandals are revealed in this joyous insight into an exclusive VIP world.
More documentaries you might like...
Subscribe to BBC Select for hundreds of hours of thought – provoking, award – winning and critically – acclaimed documentaries from the BBC and beyond.
travel