John Bishop's Australia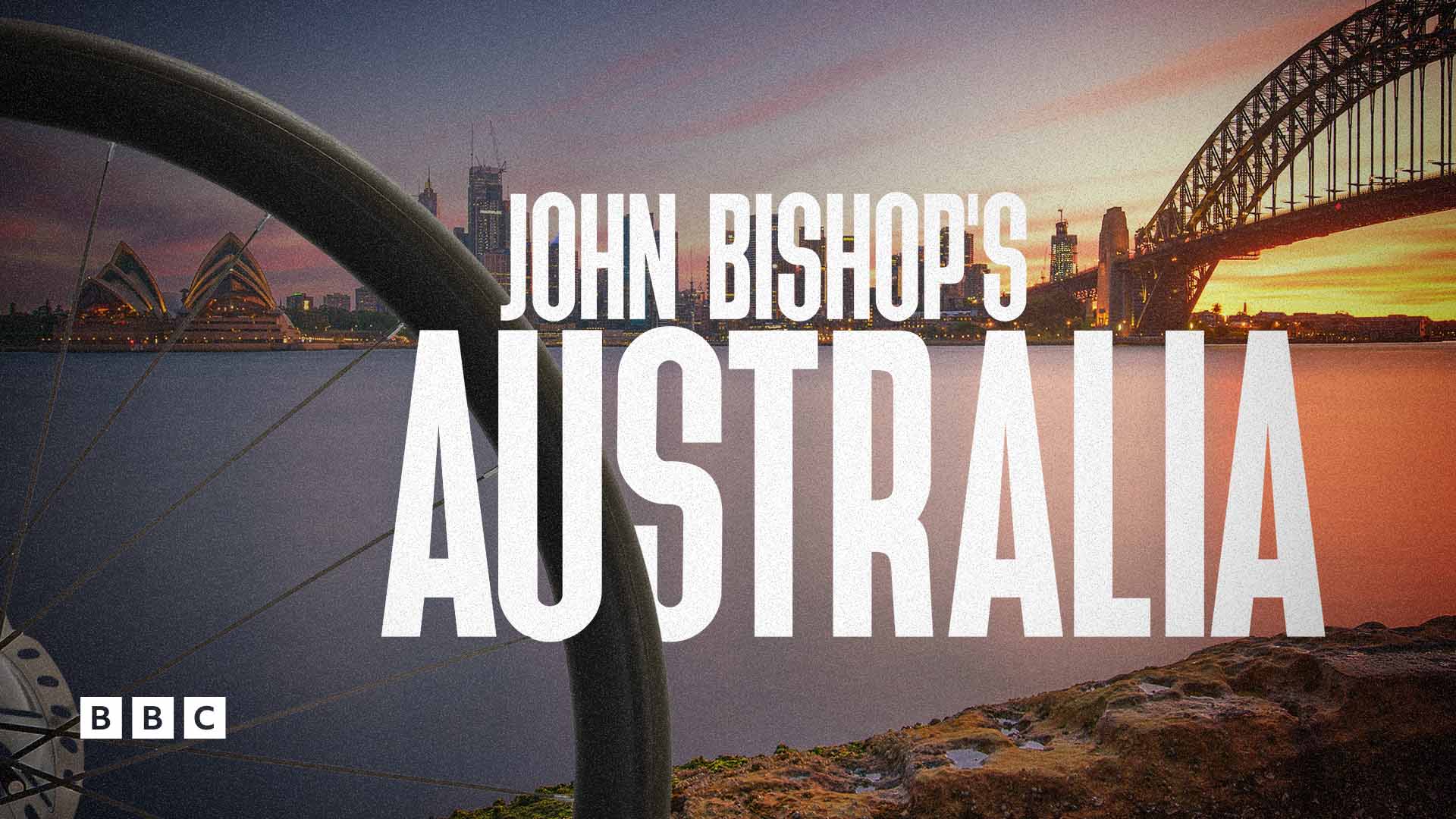 Cycling from Sydney to Cairns, comedian John Bishop is on an epic adventure. In this delightful travel documentary, he meets a range of extraordinary characters and experiences true natural wonders. Combining Australia's diverse beauty and fascinating history with John's up-lifting humor, the story of a dynamic country with an ancient and sometimes controversial past is explored.
Watch John Bishop's Australia and more acclaimed documentaries on BBC Select today. Restrictions apply*.
John Bishop's Australia on BBC Select
EP 1: Roos and Koalas
John abseils in the Blue Mountains and meets the most dangerous snakes on the planet. Bicycling across Australia doesn't make it into most travel brochures. But comedian John Bishop has decided that's how he wants to see the country, in this quirky travel documentary. He tests his nerve by abseiling the stunning Blue Mountains, gets hands-on with dangerous snakes and finds out about the surprising bedtime habits of the most Australian animal of all: the koala.
EP 2: Crocs and Cattle
John attempts to surf in beautiful Byron Bay but struggles to keep up with the locals. In the beautiful beach town of Byron Bay, comedian John Bishop has a go at surfing. But soon gets shown up by some super-fit Aussie kids. As his bicycling journey across Australia continues in this engaging travel documentary, he heads further north towards Queensland. He encounters gigantic saltwater crocs, stunning desert islands and experiences an Australia that tourists
don't normally see.
EP 3: Bikers and Bananas
John picks bananas and tests his fitness before heading to the Great Barrier Reef. As if cycling across Australia wasn't grueling enough, comedian John Bishop decides to take a thorough military fitness test. As this epic travel documentary concludes, he rides motorbikes with Vietnam veterans and gets caked in mud on a banana farm. He then takes in the breathtaking natural beauty of both the Great Barrier Reef and the Daintree Rainforest. But his journey has one final twist.
More documentaries you might like...
Subscribe to BBC Select for hundreds of hours of thought - provoking, award-winning and critically-acclaimed documentaries from the BBC and beyond.
Travel documentaries
All aboard! Join a star-studded cast of travel guides as they take you to some of the most remote and fascinating corners of the globe.