Life and Death Row Seasons 1-3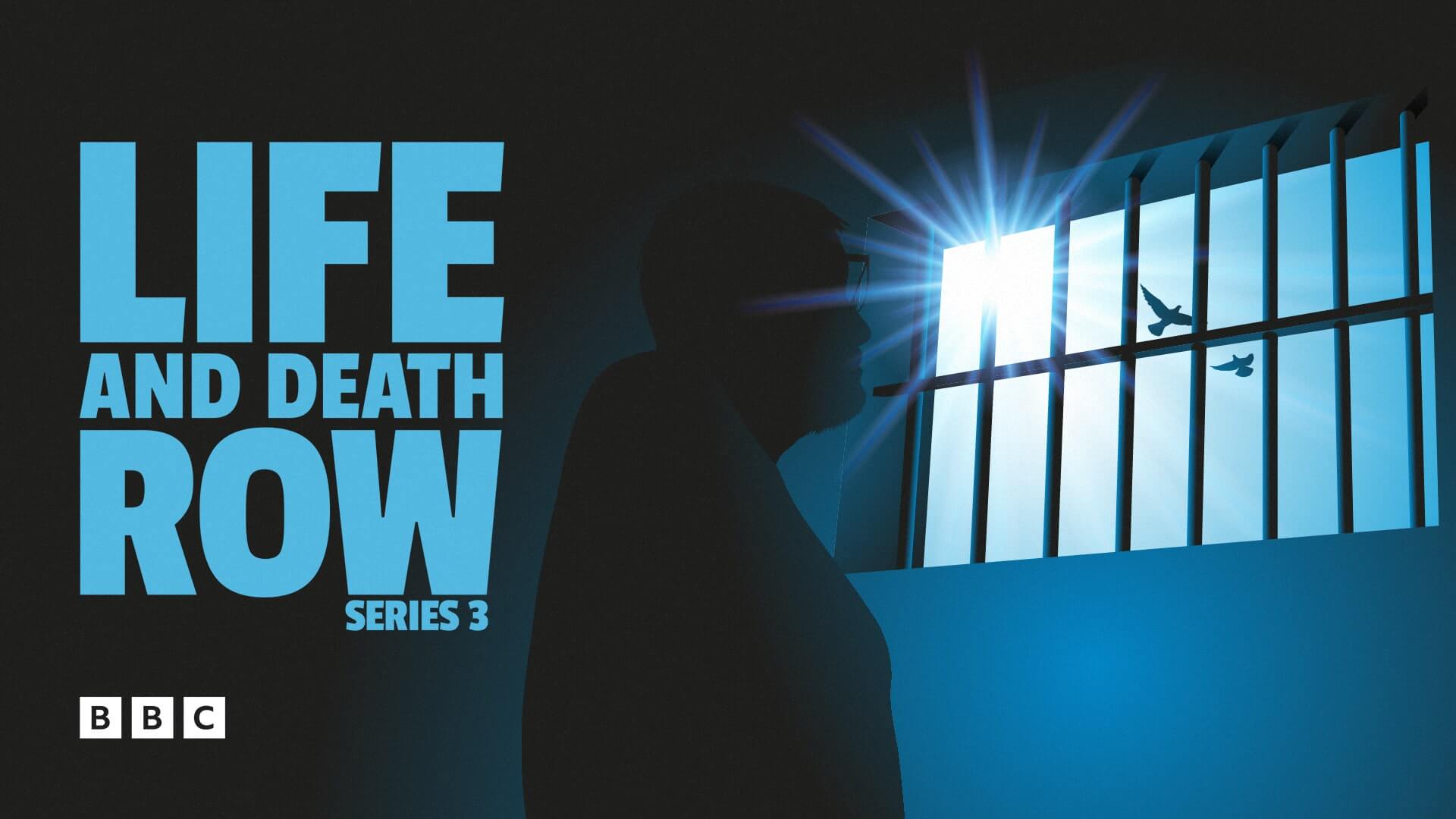 This acclaimed true crime documentary series tells the story of capital punishment through the eyes of people whose lives are shaped by it. With unprecedented access inside prison walls, it discovers what it's like to live with the threat of the death chamber, as well as hearing from victims and the families of those on death row. Some are praying for execution, some hoping for a reprieve.
Watch Life and Death Row and more acclaimed documentaries on BBC Select today. Restrictions apply*.
Life and Death Row on BBC Select
Life and Death Row Season 1
Episode 1 – Execution
The first episode focusses on two of the youngest men on death row in Texas, where execution day has arrived. One victim reflects on her kidnapping ordeal by murderer Richard Cobb while battling a desire to forgive him. Elsewhere, the mother of cop killer Anthony Haynes fights to use the final 72 hours to halt her son's execution.
Episode 2 – Judgement
Exploring the trial of 26-year-old Guy Heinze Jr, accused of beating his father and seven members of his family to death. With remarkable access to the jury members charged with reaching a verdict, there's legal manoeuvring and unexpected twists as evidence about the brutal killings unfolds.
Episode 3 – Crisis Stage
The final episode follows legal student Kelly Hickman as she attempts to save two young killers facing execution. Robert Pruett was sentenced to death for murdering a prison guard at the age of 20. Robert Garza was a member of the notorious Tri-City Bombers street gang. As execution day dawns, Kelly feels frustratingly shut out of the legal process.
Life and Death Row Season 2
Episode 1 – Daniel Lopez
In March 2009, Daniel Lopez was involved in a dramatic car chase that killed a police officer. Daniel was given the death penalty. Unusually for a death row prisoner, he is resisting all appeals to block his execution. His state-appointed attorneys argue that their client is using the justice system as a form of suicide. His family are also pleading with him to fight and stay alive for them.
Episode 2 – Shawn Ford Jr
In April 2013, 18-year-old Shawn Ford Jr was charged with killing his girlfriend's parents with a sledgehammer. Now he is on trial for his life and a jury of 12 ordinary people must decide whether he should live or die. This episode follows the court case from the inside, as both the victims' family and the defendant struggle to come to terms with such a horrific crime.
Episode 3 – Myers & Mosley
In January 2014, 18-year-old Justin Back was brutally murdered in his own home. Two of his friends, Austin Myers and Timothy Mosley, are arrested and charged. But both give very different versions of events, begging the question, who is telling the truth? With prosecutors seeking the death penalty for the crime, what will each one do to save themselves from the ultimate punishment?
Life and Death Row Season 3
The Mass Execution-Part One
One death row inmate maintains his innocence as his family fights for his life. Stacey Johnson is scheduled to be executed for a crime that he claims he didn't commit. With just weeks to go, his wife and stepdaughter are doing all they can to stop the execution. Elsewhere Susan, whose mother was murdered by Don Davis in 1990, has been waiting for his execution for decades. She wants justice to finally be carried out so she and her family can find peace.
The Mass Execution-Part Two
Two death row inmates, due to be executed on the same night, fight for survival. Death row inmate Stacey Johnson is trying to get his execution stayed on the basis that DNA testing could prove his innocence. However, the daughter of Johnson's victim, who witnessed the murder, is fighting for the execution to go ahead. Ledell Lee is scheduled to die on the same night as Johnson. His attorney is attempting to halt the execution on the basis that he didn't receive a fair trial.
The Mass Execution-Part Three
Two men, both admitting to brutal attacks on women, are the next in line to be executed. Death row inmate Jack Jones has severe medical problems. His family believe the medication he is on could mean the lethal injection drugs don't work, resulting in an agonizing death. The family of his victim are desperate for justice. Marcel Williams is on death row for rape and murder. His attorney is fighting to save his life, arguing his
original lawyers made serious mistakes during the trial.
The Mass Execution-Part Four
The daughter of a murder victim undertakes an extraordinary act of compassion to a killer. The family of a murdered teenager are fighting for the execution of death row inmate Jason McGehee. His lawyers argue that his sentence is unjust, as he is only one out of a group of teenagers responsible for the murder. Kayla Greenwood's father was murdered by death row inmate Kenneth Williams. In an extraordinary act of forgiveness, Kayla is desperate to reconnect the killer with his daughter.
The Mass Execution-Part Five
Kenneth Williams was sentenced to death and faces execution for the murder of a farmer. Kenneth Williams was sentenced to death for the murder of a 57-year-old farmer named Cecil Boren. Boren was shot dead while Williams was on the run, fleeing from prison shortly after being sentenced to life for a separate slaying. Now Boren's family are waiting for the execution they hope will bring closure to their pain. John Ramirez / In Cold Blood Former US Marine John Ramirez has seven days left on death row to fight his execution. A former US Marine, John Ramirez, is seven days away from execution. In 2008, he was sentenced to death for a robbery that netted him a grand total of $1.25 and left a store worker dead. As his last days approach, John meets the son he fathered on the run. The hope of buying more time to bond with his son gives the condemned
man the will to fight for his life on death row.
More documentaries you might like...
Subscribe to BBC Select for hundreds of hours of thought - provoking, award-winning and critically-acclaimed documentaries from the BBC and beyond.