The outrageous and unsung characters that gave rock's greatest songs their vital spark.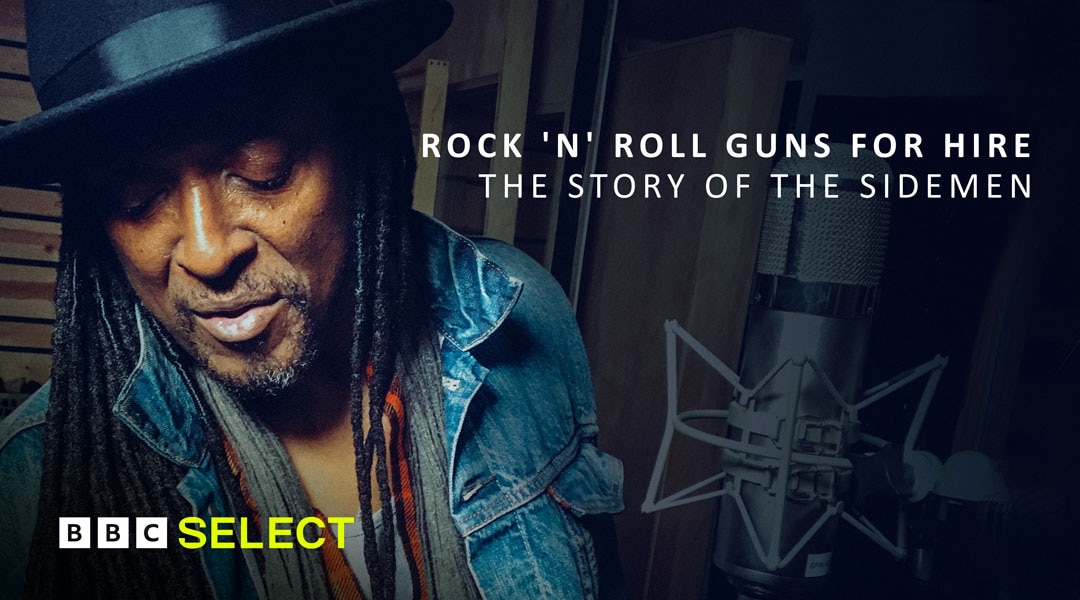 Some of the most iconic musical moments in rock'n'roll history weren't created by those whose faces were on the record sleeves.
This show is not currently available on BBC Select but browse through the below titles for more documentaries available to stream on BBC Select.
Rock 'n' Roll Guns for Hire: The Story of the Sidemen on BBC Select
Sidemen – and women – were guns for hire who dropped in filthy beats, mesmerizing solos or funky hooks that elevated tracks from boring B-sides to undeniable bangers. Earl Slick shines a light on the geniuses that made the likes of Prince, Bowie and the Stones look good.