Watch Russia 1917: Countdown to Revolution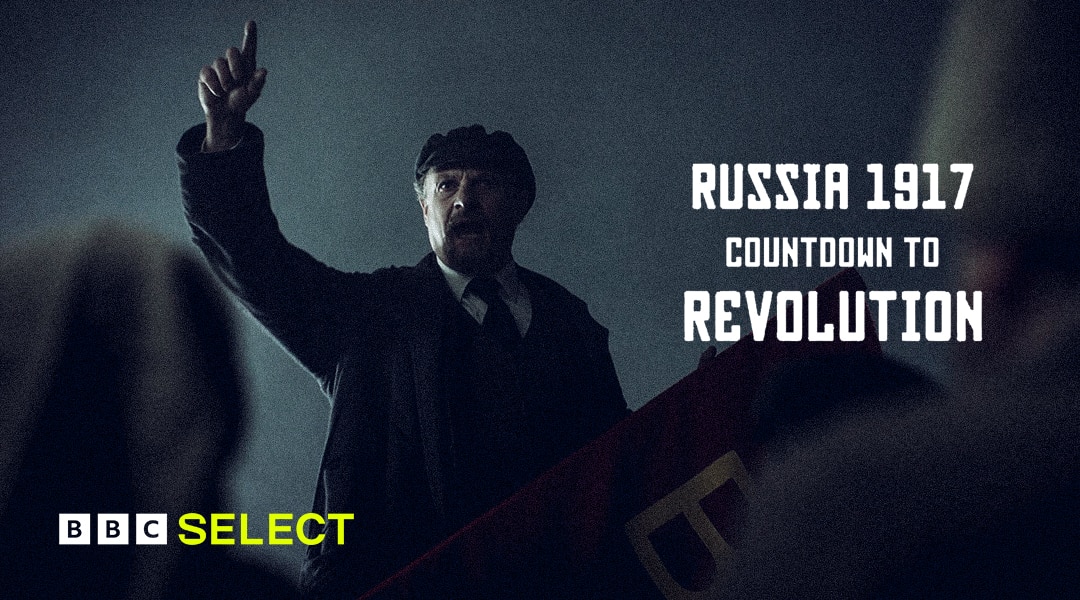 The names of Stalin, Lenin and Trotsky are infamous today. But in the space of a few mere months they went from obscure, slogan-shouting nobodies to supreme leaders of the largest nation on earth. This acclaimed Russian Revolution film focuses on the 245 days that brought three men to power. Learn more about a pivotal moment in Russian history and Russian politics.
Watch Russia 1917: Countdown to Revolution and more acclaimed documentaries on BBC Select today. Restrictions apply*.
Russia 1917: Countdown to Revolution on BBC Select
The Russian Revolution was soaked in blood, both as it unfolded and during its tragic aftermath. This film exploring the history of Russia explores how three men change the world so dramatically in such a short space of time. Renowned writers and historians including Martin Amis, Orlando Figes, Helen Rappaport, Simon Sebag-Montefiore and China Mieville debate the meaning of the Revolution in Russia and explore it's impact on 20th century Russia and Europe and how 100 years later, it shaped the modern world.
More documentaries you might like...
Subscribe to BBC Select for hundreds of hours of thought - provoking, award-winning and critically-acclaimed documentaries from the BBC and beyond.