Digging beneath the skin. What it's really like to grow up in this secretive state?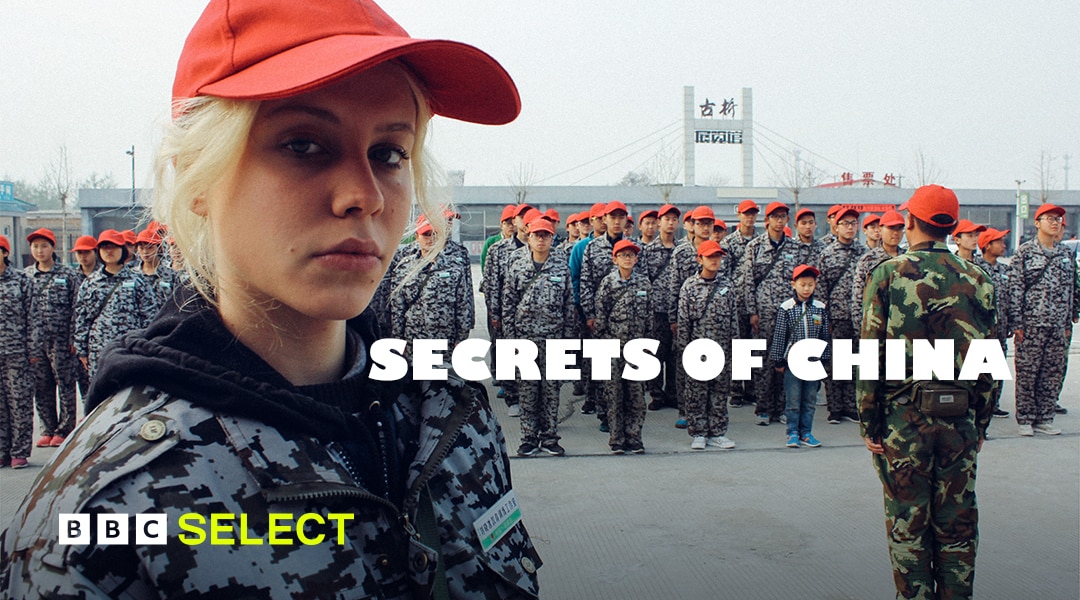 How can a country considered one of the most powerful on the planet, with the world's largest population, still be so unknown? We all have ideas about life in China, but what really goes on there?
Documentary filmmaker Billie JD Porter finds out what's it like to grow up in the state and what happens if you challenge the status quo. Love and liberty in modern China are investigated in this eye-opening documentary.
This show is not currently available on BBC Select but see below to browse through more global affairs documentaries available to stream on BBC Select.
Watch Secrets of China and more acclaimed documentaries on BBC Select today. Restrictions apply*.
BBC Select free trial
BBC Select is available on Amazon Prime Video Channels, the Apple TV app and The Roku Channel for only $4.99 a month. Start a 7-day free trial and watch a range of acclaimed documentaries from the BBC and beyond. Restrictions apply*.
Black Friday offers
Subscribe to BBC Select on Amazon Prime Video Channels between 22nd November and 4th December to get the first 2 months for only $1.99**
Subscribe to BBC Select on Roku between 22nd November and 1st December to get the first 2 months for only $0.99**