Inventing the gender swap. The extraordinary stories of the first sex-change operations.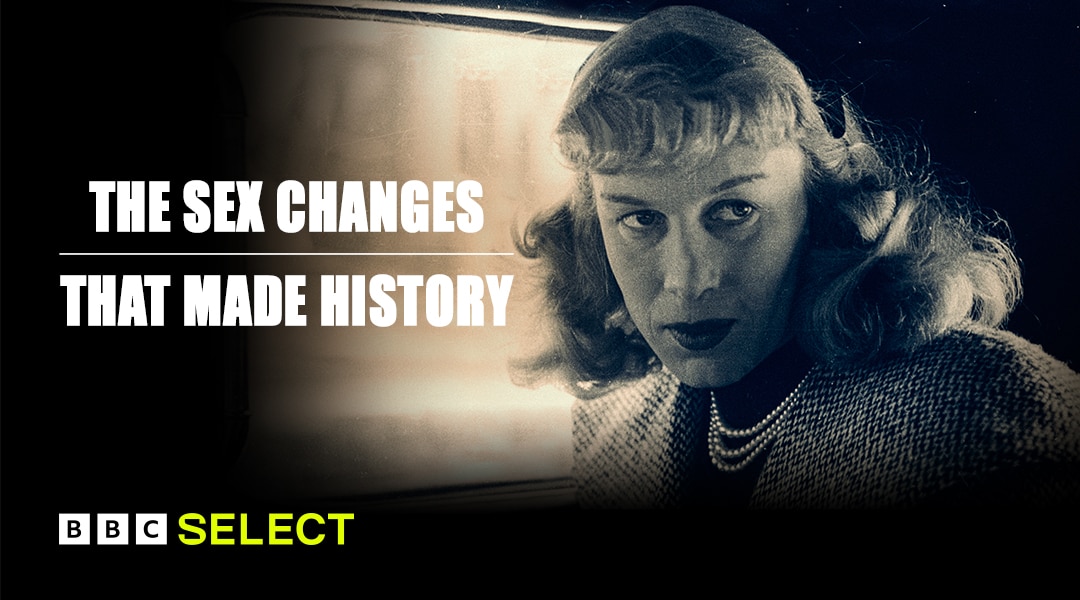 Surgical gender reassignment is now a near-commonplace procedure. But when this 'science-fiction surgery' arrived in the 1940s, it was a sensation.
This sex-change documentary looks at the extraordinary stories of its pioneers: the world's first woman to become a man, the ex-Spitfire pilot who became Britain's first man to become a woman – and the daring plastic surgeon who carried out their operations.
This show is not currently available on BBC Select but browse through the below titles for more Sexuality & gender documentaries available to stream on BBC Select.
More documentaries you might like...
Subscribe to BBC Select for hundreds of hours of thought - provoking, award-winning and critically-acclaimed documentaries from the BBC and beyond.