WATCH ON BBC SELECT: THE MASCULINITY DROP
The Masculinity Drop was live between Thursday 25th March – Wednesday 31st March, check out Select More every other week to be the first to explore the latest Drop. 
Every other week, BBC Select brings you a curated collection of three thought–provoking programmes and an exclusive Take on a subject that touches us all. We explore a culturally relevant theme and examine it in depth, offering you fresh perspectives on the things that matter in life, from love and war, parenthood and consumerism, to revolution and race. 
This week's Drop examines the complexities of masculinity with an exclusive take from author Karl Ove Knausgaard. A self-confessed 'cissy' artist enters the world of the alpha male in Grayson Perry: All Man, the world of violent sports is put under the spotlight in Extreme Combat: The Dancer And The Fighter and male body confidence is intimately explored in Me and My Penis.  
Start your free trial of BBC Select on the Apple TV app and Amazon Prime Video Channels and watch The Masculinity Drop, plus hundreds of hours of critically-acclaimed titles across culture, politics and ideas. Free trial restrictions apply*. 
Featured in The Masculinity Drop on BBC Select: 
KARL OVE KNAUSGAARD ON MASCULINITY
The Drop on BBC Select brings you the thoughts of writers, filmmakers and more. This week, we've got male (opinions). Author Karl Ove Knausgaard deconstructs notions of masculinity and considers what it really means to be a man in a modern world. Why is sensitivity seen as a female trait? Is it an insult to be told you write like a woman? And is it really true that big boys don't cry? Watch Karl Ove Knausgaard in Takes, filmed exclusively for BBC Select. 
GRAYSON PERRY: ALL MAN
He's a Turner prize and BAFTA award-winning, Reith lecture-giving, ceramic and tapestry-making, curatorial dress-wearing Royal Academician who wore a self-proclaimed 'mother of the bride' outfit to pick up his CBE. Grayson Perry is fast approaching the status of national treasure, but he's not here to talk about that – he wants to explore what makes a man a real man. Perry is no stranger to pondering the question – he's spent his whole life messing with machismo. After meeting a range of mixed martial-arts fighters, police, criminals and stockbrokers, the art world's favourite cultural inquisitor explores a series of ultra-masculine worlds, intent on proving his belief that men are a much stranger and more interesting bunch than they're prepared to let on. 
 Watch Grayson Perry: All Man and start your free trial on BBC Select. Restrictions apply*. 
EXTREME COMBAT: THE DANCER & THE FIGHTER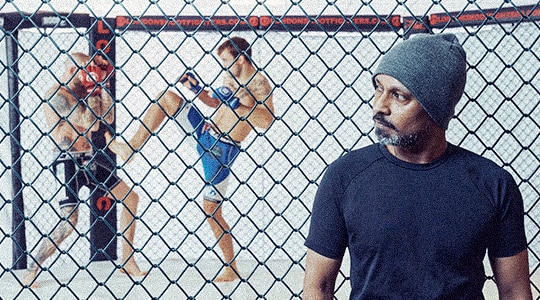 Mixed Martial Arts is one of the world's fastest growing sports. It's violent, bloody and ultra-masculine – quite the contrast from the world of celebrated dance artist and choreographer Akram Khan. Better known for his imaginative storytelling and innovative collaborations with world-class artists including Sylvie Guillem, Anish Kapoor and Hanif Kureishi, Khan is repelled by all that Mixed Martial Arts stands for. But after being asked to design a walk-on for its biggest star, Khan resolves to reassess his feelings about this burgeoning world of ultra-violence. Determined to get under its skin, he asks – what motivates a person to train for such an extreme sport? Why are we drawn to its spectacle? And how much of MMA's merciless attack mentality is inside all of us? 
Watch Extreme Combat: The Dancer & The Fighter and start your free trial on BBC Select. Restrictions apply*. 
ME AND MY PENIS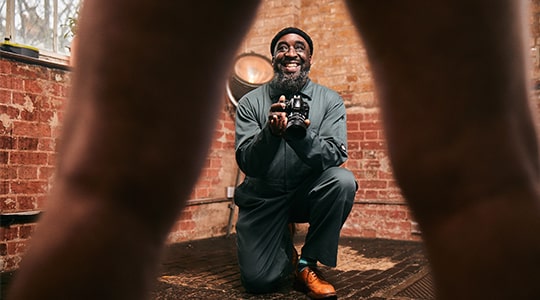 This show made broadcasting history. Why? Because this exploration of sex and masculinity featured the first erect penis ever to be seen on television in the UK. But why did that simple act of censorship-busting not take place until 2020? Artist, photographer and sex activist Ajamu X has been capturing images of the penis his whole life. Through his portraits, he seeks to reclaim stereotypical narratives about male anatomy driven by pornography, to explore men's real relationships with their bodies. Intent on exploring taboos and starting new conversations, Ajamu invites his subjects to open up and reveal all about their intimate and formative experiences, from discussing issues surrounding toxic masculinity, body confidence, masturbation and erections through to talking movingly about infertility and the trans experience, Me and My Penis touches on all aspects of masculinity..
 
Watch Me and My Penis  and start your free trial on BBC Select. Restrictions apply*.
Every other week, we will be exploring new topics and issues with thought-provoking takes from global thinkers. Be sure to stay up to date with the latest Takes and Drops on Select More.