WATCH ON BBC SELECT:
THE PARENTHOOD DROP
The Parenthood Drop was live between Thursday 6th – Wednesday 12th May, check out Select More every other week to be the first to explore the latest Drop.
Every other week, BBC Select brings you a curated collection of three thought-provoking programmes and an exclusive Take on a subject that touches us all. We explore a culturally relevant theme and examine it in depth, offering you fresh perspectives on the things that matter in life, from love and war, parenthood and consumerism, to revolution and race.
This week's Drop raises the topic of parenthood. Caitlin Moran discusses bringing up a child with mental health issues, whilst Thomas Beatie shares his experience of being The Pregnant Man. Another famous mother takes the spotlight as we meet Queen Victoria and Her Nine Children and Louis Theroux shines a harrowing light in the women suffering with postpartum psychosis in Louis Theroux: Mothers on the Edge.
Start your free trial of BBC Select on the Apple TV app and Amazon Prime Video Channels and watch The Parenthood Drop, plus hundreds of hours of critically-acclaimed titles across culture, politics and ideas. Free trial restrictions apply*.
Featured in The Parenthood Drop on BBC Select:
CAITLIN MORAN ON PARENTHOOD
The Drop on BBC Select brings you the thoughts of writers, filmmakers and more. This week, we take a look at the roles, responsibilities and raptures of the hardest job in the world: Parenthood.
When you see an in-utero image of your baby at your first pregnancy scan, how do you picture the future? Probably not as the parent of a child suffering with a severe mental illness. Columnist, interviewer and author of multiple award-winning bestsellers Caitlin Moran discusses why she's determined to talk about her own experiences of parenthood in order to help other parents and teenagers who are struggling with their mental health.
Watch Caitlin Moran in Takes, filmed exclusively for BBC Select.
LOUIS THEROUX:
MOTHERS ON THE EDGE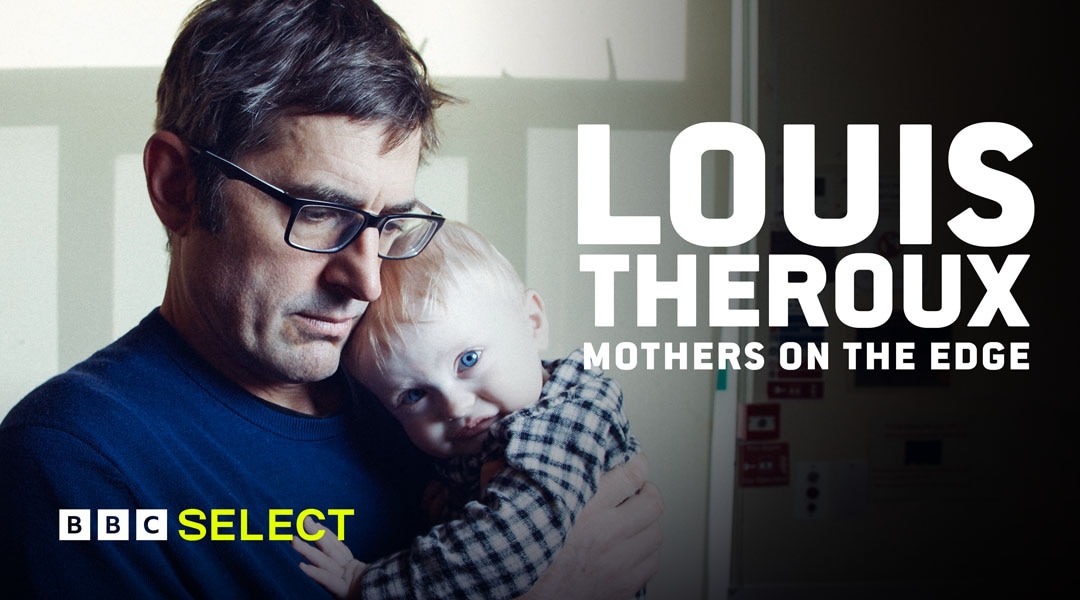 We are all brought up to believe that giving birth is the happiest time of all, leading to almost transcendental bliss and a joyous baby bubble that never bursts. But what happens when mothers experience psychiatric problems after giving birth? Postpartum psychosis occurs in around one in 1,000 women with no prior mental health issues. In one of his most harrowing films yet, filmmaker Louis Theroux spends time in two specialist psychiatric units in the UK, visiting the wards where new moms live alongside their newborns. As he talks to women who are suffering from anxiety, depression and other conditions triggered by the strains of motherhood, Louis highlights not only the extremes of postpartum life, but also the incredible challenges faced by those caring for not one, but two extremely vulnerable people.
Watch Louis Theroux: Mothers on the Edge and start your free 30-day trial of BBC Select. Restrictions apply*.
QUEEN VICTORIA
AND HER NINE CHILDREN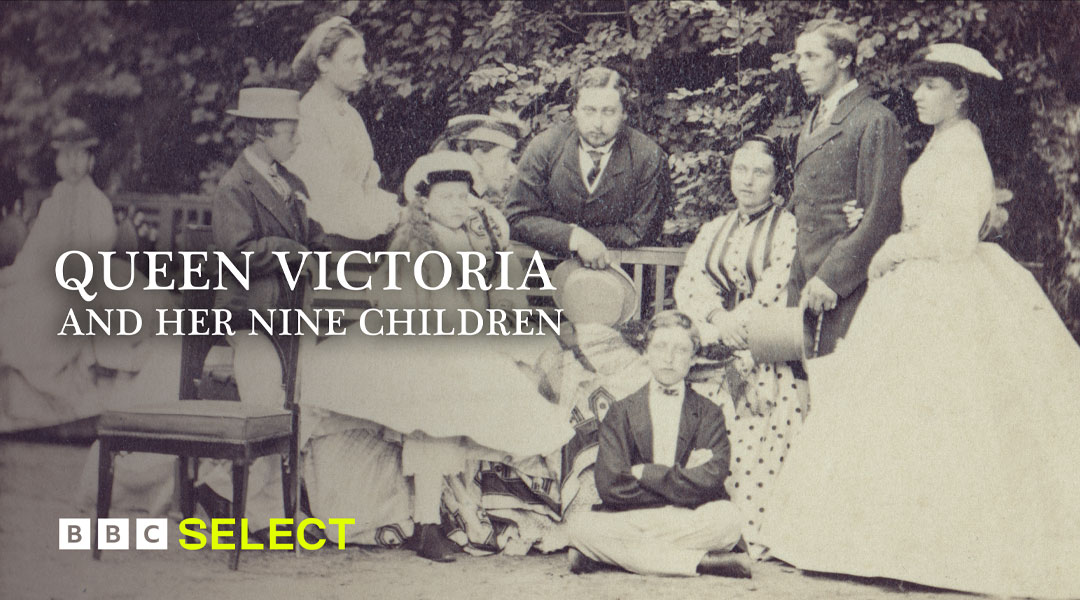 When the love of Queen Victoria's life, Prince Albert died, Britain's matriarchal monarch was suddenly left as the sole parent of their nine children. The queen's approach to single motherhood was less conventional – she attempted to control every aspect of her offspring's lives. Victoria tried to influence what they wore, what they ate and who they wed, leading to endless strife and discord, in particular with her heir, Bertie. But her dominance of her sons' and daughters' destinies was damaging in more ways than one. As they went on to marry into the Russian, German and Spanish royal families, a deadly hereditary disease was introduced into the regal bloodlines of Europe, a blood disorder which had originally been carried by Queen Victoria herself.
Watch Queen Victoria and her Nine Children and start your free 30-day trial of BBC Selct. Restrictions apply*.
THE PREGNANT MAN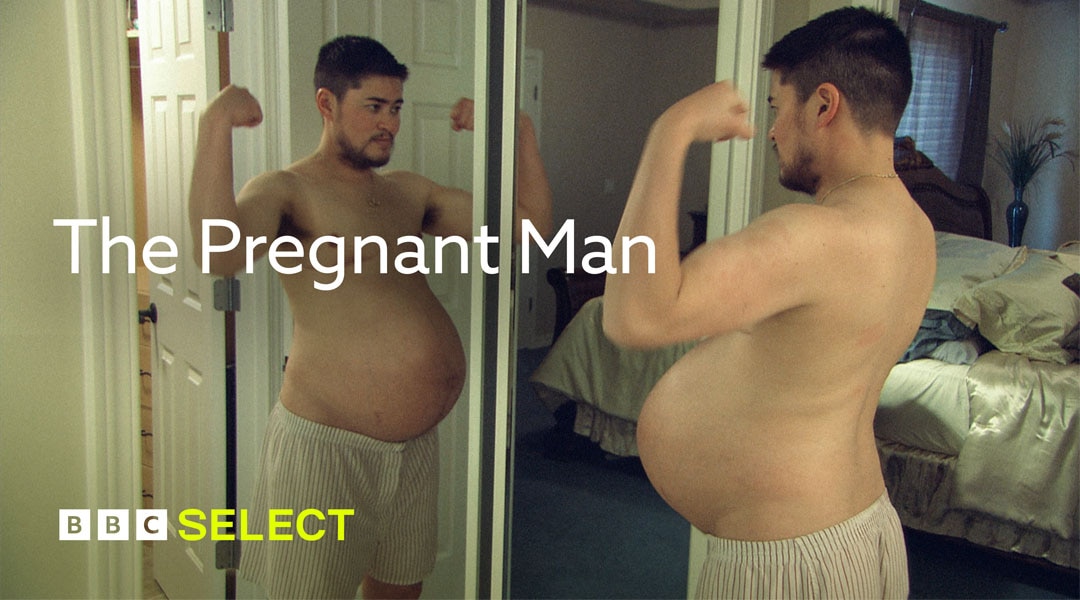 Thomas Beatie and his wife Nancy want what many couples want – to enter the world of parenthood and start a family. But their situation means that their journey is a little more complex. It's not Nancy, but Thomas, a trans man, who is pregnant. He has had a difficult pregnancy, but not for the usual reasons. Thomas and Nancy's quest to become parents means navigating a social and political minefield as they are turned away by doctors and trailed by the press. There's no legal precedent for their situation: by giving birth, will Thomas become the legal mother and the father? This intimate portrait of a trailblazing family follows The Pregnant Man's journey from first attempts to conceive to the arrival of their much-longed-for daughter in the delivery room.
Watch The Pregnant Man and start your free 30-day trial of BBC Select. Restrictions apply*.
Every other week, we will be exploring new topics and issues with thought-provoking takes from global thinkers. Be sure to stay up to date with the latest Takes and Drops on Select More.