WATCH ON BBC SELECT: THE SELFIE DROP
The Selfie Drop was live between Thursday 8th April – Wednesday 14th April, check out Select More every other week to be the first to explore the latest Drop.
Every other week BBC Select brings you a curated collection of three thought provoking programs and an exclusive Take on a subject that touches us all. We explore a culturally relevant theme and examine it in depth, offering you fresh perspectives on the things that matter in life, from love and war, parenthood and consumerism, to revolution and race.
This week's Drop takes a closer look at the selfie, asking: Where does self-expression meet self-obsession? Artist Ai Weiwei argues that the selfie equates to a modern oil painting whilst musician Emeli Sandé sets off In Search of Frida Kahlo, whose portraits bear an uncanny resemblance to 21st century digital self-portraiture. We explore the darker side of the selfie and masculinity in Obsessed with My Body and Me, My Selfie and I interrogates our obsession with body image.
Start your free trial of BBC Select on the Apple TV app and Amazon Prime Video Channels and watch The Selfie Drop, plus hundreds of hours of critically-acclaimed titles across culture, politics and ideas. Free trial restrictions apply*.
Featured in The Selfie Drop on BBC Select:
AI WEIWEI ON THE SELFIE
The Drop on BBC Select brings you the thoughts of writers, filmmakers and more. This week, we take a long, hard look at the selfie. Are our cell phones the ultimate artistic tool, the equivalent of Van Gogh's brushes – and would Rembrandt have posted portraits on social media if he'd had a smart phone? Artist Ai Weiwei argues that the selfie is the oil painting of our modern, digital times.
Watch Ai Weiwei in Takes, filmed exclusively for BBC Select.
IN SEARCH OF FRIDA KAHLO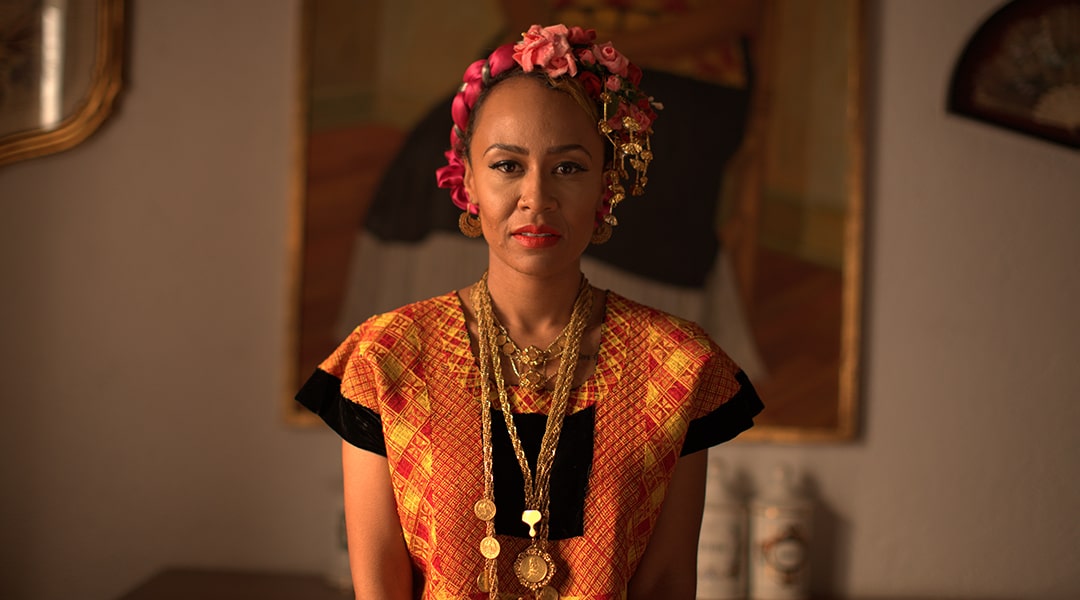 When musician Emeli Sandé sought inspiration for her first album, she had a tattoo of her adopted heroine, revered Mexican artist Frida Kahlo, inked on her arm. Known for her vibrant, colourful self-portraiture exploring the pain and passion of her life, today, Kahlo's striking, expressionless face stares out of all manner of merchandise in a way eerily prescient of today's ubiquitous selfie images. The global feminist icon spent the majority of her life in Mexico City and Emeli travels to the bustling metropolis to find out more about Frida's tempestuous life. Whilst in Mexico, she discovers the tragic tale of heartbreak, infertility and debilitation which informed many of Kahlo's most celebrated artworks and finds parallels in her own commitment to channelling her life and experience into music.
Watch In Search of Frida Kahlo and start your free 30-day trial on BBC Select. Restrictions apply*.
OBSESSED WITH MY BODY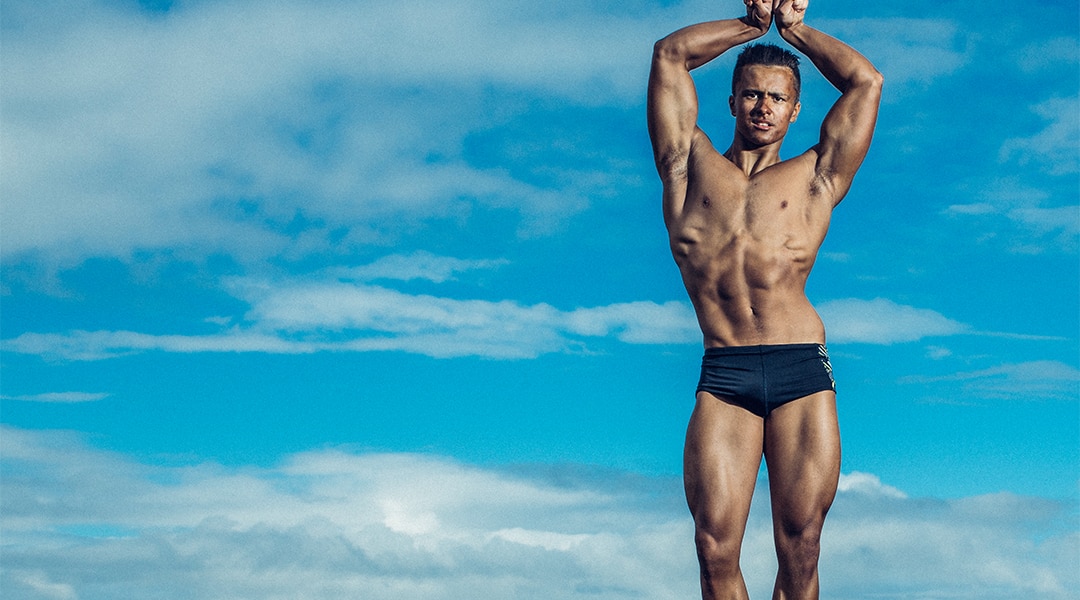 Beauty regimes are often mistakenly thought of as a more 'female' practice, but in the modern age, are these preening routines really still the sole preserve of women? With reports suggesting that teen boys are spending 30% more time in the bathroom and taking twice as many selfies as girls, we reckon it's time we gave this outdated assumption's face a good wash – or perhaps a thorough cleanse, tone and moisturise. For either sex, looking good and observing a good grooming regime can improve confidence, bring transformation and offer greater opportunities for freedom of expression. But with male eating disorders on the rise, does the growing pressure on men to look perfect come at a worryingly-high price?
Watch Obsessed with My Body and start your free 30-day trial on BBC Select. Restrictions apply*.
ME, MY SELFIE AND I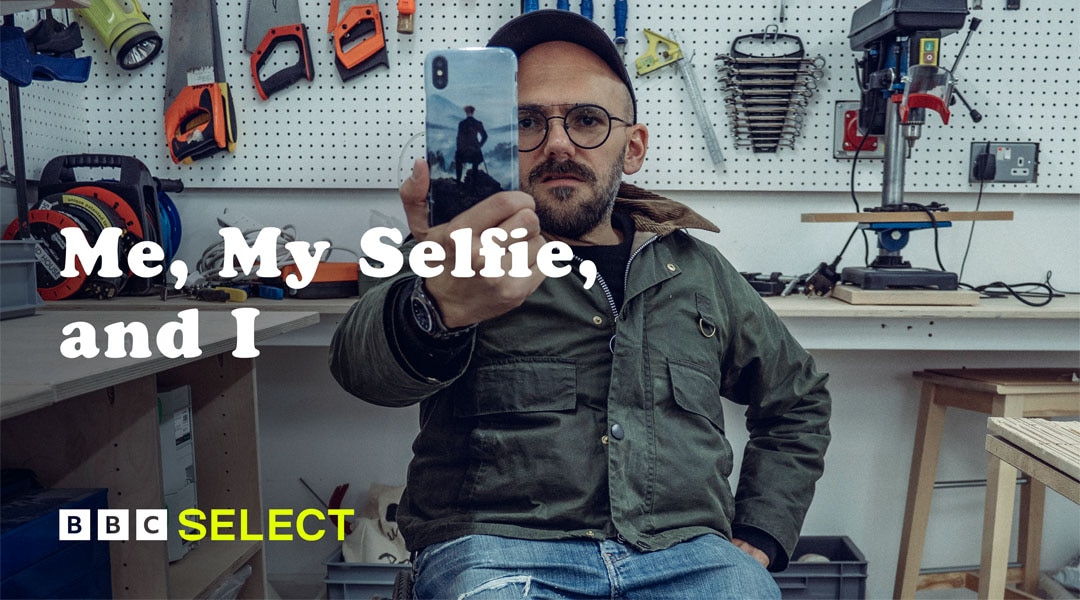 Take a look at your cell phone. Does the camera roll boast thousands of snaps of holidays, nights out, family get-togethers – and selfies? You could have more images of yourself on your mobile device than you have printed photographs of your entire childhood. Our ever-present phones allow us to capture every moment as it happens and the resultant instantly-shareable images proliferate with similar ease. But is there any emotional fallout when you start to prioritise how you appear over who you actually are? Although selfies have actually been taken since the dawn of photography in the early 20th century, those early adopters were more interested in film than filters. Have increasing levels of digital technology allowed us to bend not only the light, but the truth – and how does that impact on our increasingly fragile notions of self-image and esteem?
Watch Me, My Selfie and I and start your free 30-day trial on BBC Select. Restrictions apply*.
Every other week, we will be exploring new topics and issues with thought-provoking takes from global thinkers. Be sure to stay up to date with the latest Takes and Drops on Select More.