Joanna Lumely's Spice Trail Adventure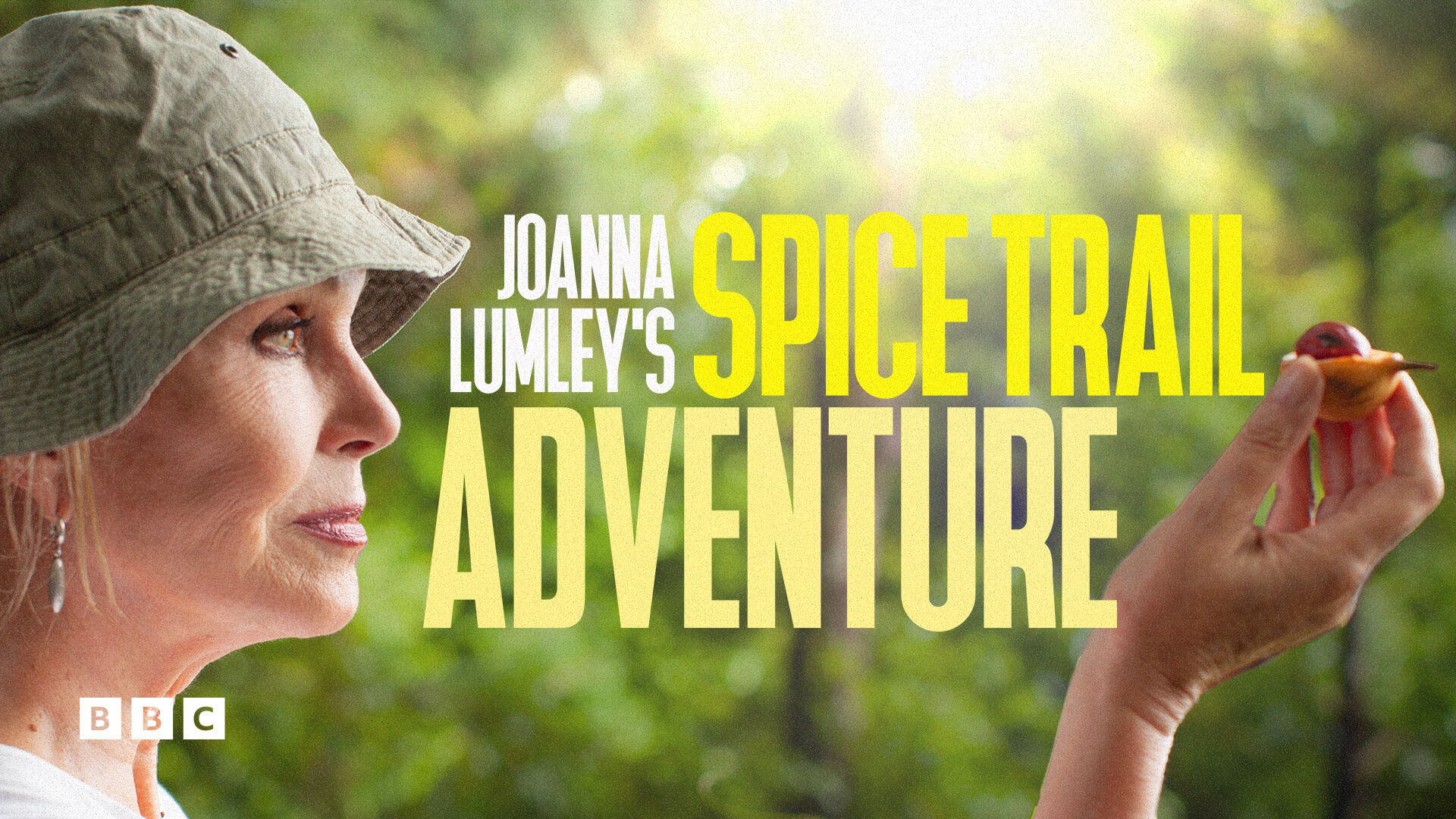 Joanna Lumley sets off on her most epic voyage yet, a journey through the world's greatest spice continents. Embarking on a 10,000-mile trek through Indonesia, Zanzibar, India and Madagascar, Joanna explores the centuries-old spice trade, discovering the rich tapestry of flavors and cultures which have shaped our world.
Watch Joanna Lumely's Spice Trail Adventure and more acclaimed documentaries on BBC Select today. Restrictions apply*.
Joanna Lumely's Spice Trail Adventure on BBC Select
Ep 1: Indonesia
Joanna visits the island of Banda, which was once the only place where nutmeg grew.
Joanna Lumley is on an epic quest to explore ancient trade routes, travelling thousands of miles across a variety of countries in search of spice. Her voyage begins on the Banda Islands, a remote destination that was once the only place where nutmeg grew. She discovers the island once attracted A-list celebrities such as Mick Jagger, but also possesses a dark, hidden history.
Ep 2: India
Joanna Lumley travels to India in search of a common spice once known as 'black gold'.
Joanna returns to her birthplace, India, in search of a kitchen cupboard staple once known as 'black gold'. She starts this enthralling travel documentary in the ancient city of Hampi, where she's invited to a dazzling Hindu festival by a local rock climber. Then it's onwards to the lush backwaters of Kerala, where she meets a great grandmother who teaches the oldest martial art in the world.
Ep 3: Madagascar
Joanna heads to Madagascar to learn the secrets of the world's second most valuable spice.
Joanna Lumley's spice journey continues on the African island of Madagascar. In this glorious travel documentary, she discovers the secrets of the world's second most expensive spice: vanilla. Along the way, s he searches for gold and finds out how cacao is used to make some of the world's best chocolate. The trip ends on the island of Nosy Be, where a dangerous martial art is practiced.
Ep 4: Zanzibar & Jordan
Joanna concludes her epic adventure on the magnificent spice island of Zanzibar.
The last leg of Joanna's journey takes her by dhow to Zanzibar, the spice island of Africa. In this engaging travel documentary, she discovers that merchants from around the world have left their mark on the area's architecture, religion and music. She travels to Jordan to encounter a Bedouin tribe via camel, then her trek ends at one of the great wonders of the world, the ancient city of Petra.
More documentaries you might like...
Subscribe to BBC Select for hundreds of hours of thought - provoking, award-winning and critically-acclaimed documentaries from the BBC and beyond.
Travel documentaries
All aboard! Join a star-studded cast of travel guides as they take you to some of the most remote and fascinating corners of the globe.