Biographical documentaries
From world leaders like Queen Elizabeth and Volodymyr Zelensky to the kings and queens of pop culture like Avicii and Elizabeth Taylor, BBC Select tells the true-life stories of some of the most iconic people of our time. Sign up for BBC Select to watch these BBC biography documentaries in the US and Canada today.
Europe's Royals Revealed with Katty Kay
Once upon a time, the lives of kings and queens were ones of unimaginable luxury. But these days, they are swapping their horse-drawn carriages for bicycles and Downton Abbey for a downtown apartment. Journalist Katty Kay visits the crumbling castles and penthouse flats where Europe's modern monarchs reside and reign. Along the way she tries to uncover if monarchy can survive in the modern world.
Denmark
How does the Danish monarchy stay so popular and relevant in the modern era? In egalitarian Denmark, the royal family still enjoys enormous popularity. How do they do it? In this insightful documentary, Katty Kay heads to Copenhagen and discovers a monarchy with no pretensions. Regalia and ceremony are rarely witnessed, royal family
numbers are kept low and the Queen regularly mingles with her subjects. But occasional regal scandals can still shock the nation.
Norway
In Norway, Katty Kay discovers a modest monarchy with a distinctly wild, scandalous edge. Norway has no aristocracy, no minor royals and hardly even any private school system. Yet King Harald is loved by nearly all, par tly due to a lifetime of perceived good behavior. Katty Kay continues her deep dive into Europe's monarchy and discovers that Norway's royals are a mix of fierce tradition and bizarre modernity featuring shamans, ex-ravers and tabloid exposed scandals.
Belgium
Belgium's king is beloved, but how can he stay separate from the nation's brutal history? Belgium is a nation where, one politician quipped, the only uniting elements are football, beer and the king. King Phillipe has been a stable presence in a country rife with division. As Katty Kay discovers in this intriguing documentary, while the monarchy is appreciated, Belgium's brutal, colonial history is not. How can these divisive factors reconcile themselves heading into the future?
Albania
Albania has no monarchy. Kitty Kay meets the prince that's hoping to change that. Europe is littered with old thrones that have been lost to war, revolutions, and referendums. Many hope to stage a comeback. In Albania, the chances for a return to monarchy seem most likely. Kitty Kay concludes her revealing regal documentary by visiting the former communist state and meeting the man who dreams of ruling once again. But can he use the power of social media to return to the throne?
Jeff Bezos: The Billionaires Who Made Our World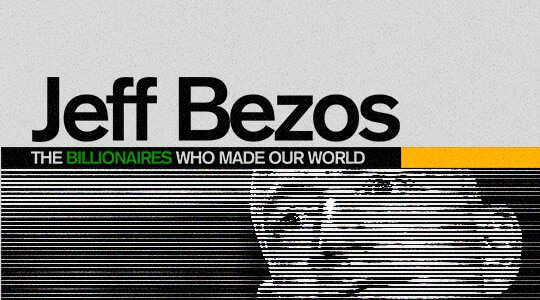 The transformation of Jeff Bezos has been extraordinary. He leads a life of luxury and glamor while vying with Elon Musk as one of the planet's richest men. But Bezos wasn't always so glamorous. This revealing documentary charts his rise from computer geek to ruthless businessman, building Amazon into one of the world's biggest corporations. But who is the real Bezos and what drives his ambition?
Extraordinary Women
Grace Kelly, Coco Chanel, Audrey Hepburn, Chiang Kai-shek – they were worshipped, loved and sometimes even feared by millions. They were pioneers who showed that a woman could be the equal of any man. This documentary series, featuring archive interviews and dramatic re-enactments, reveals the price these women paid for their achievements.
Daft Punk: Unchained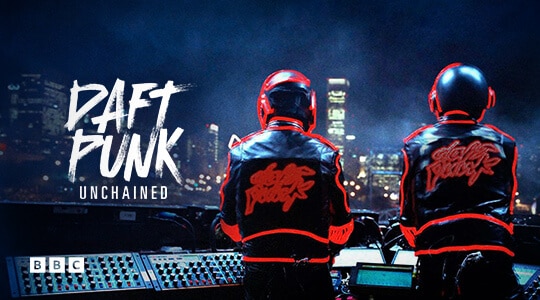 With 12 million albums sold worldwide and seven Grammy awards, mysterious French duo Daft Punk are a culture phenomenon. Throughout their career, Thomas Bangalter and Guy-Manuel de Homem-Christo have always resisted compromise while remaining virtually anonymous. This compelling Daft Punk documentary film from the BBC and Canal+ tracks the incredible career of the dance music pioneers and includes contributions from their collaborators including Pharrell Williams, Giorgio Moroder, Nile Rodgers and Michel Gondry.
Roberta Flack: Killing Me Softly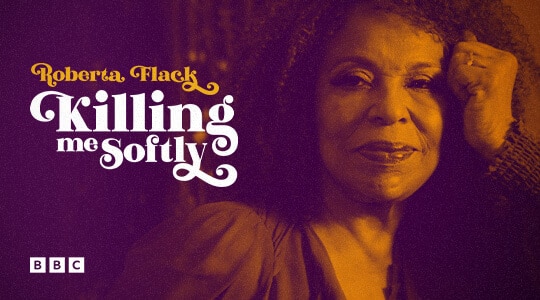 The astonishing story of one of the biggest music stars of the 1970s: Roberta Flack.
This is the story of a different kind of soul singer, set against the backdrop of America's Civil Rights movement. In the early 1970s Roberta Flack was one of the most successful pop stars in the world, with hits such as Killing Me Softly. But, as this fascinating music documentary reveals, Flack was no overnight sensation. Her story is one of struggle, rejection, and controversy.