Artificial Intelligence has moved from sci-fi to hard reality. But should we be worried?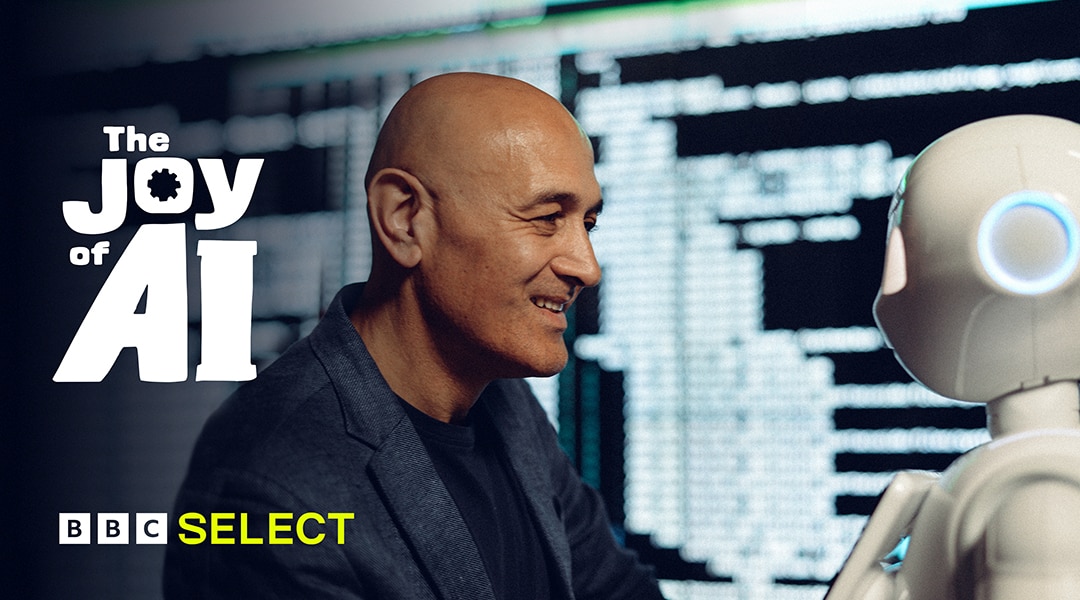 Machines can now simulate, improve and even outperform the human mind. AI is not only changing the world but also challenging our idea of intelligence. Stephen Hawking once said that AI could be the biggest event in human history, but might also be the worst.
This show is not currently available on BBC Select but browse through the below titles for more Science documentaries available to stream on BBC Select.
The Joy of AI on BBC Select
Jim Al-Khalili looks at the history, and future, of AI and argues that this new tool will enhance our lives, and (hopefully) not destroy us.
More documentaries you might like...
Subscribe to BBC Select for hundreds of hours of thought - provoking, award-winning and critically-acclaimed documentaries from the BBC and beyond.
Tech & future documentaries
BBC Select is home to a range of BBC future and technology documentaries that show us how the world is advancing.