Investigative documentaries
No stone is left unturned in these top-quality investigative documentaries on BBC Select. If you live in Canada or the US, sign up for BBC Select to follow world-renowned presenters, such as Louis Theroux and Tom Hardy, as they dig deeper into the heart of stories that matter.
Nuremberg: Nazis on Trial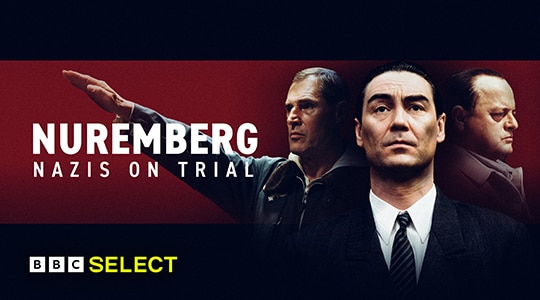 After World War II, leading Nazis were tried at the Nuremberg War Crimes Tribunal.
This gripping BBC history documentary attempts to delve inside the minds and secret workings of Hitler's Nazi leadership.
Using largely unpublished trial documents, the series gives an unprecedented view of three key Nazi figures: Hermann Goering, Albert Speer and Rudolf Hess.
What drove them to commit their crimes?
The Whistleblowers: Inside the UN
For more than 70 years the UN has been at the forefront of work to uphold human rights and promote global peace, but how does it deal with allegations of widespread wrongdoing made against the organization itself?
The Whistleblowers: Inside the UN tells the story of the consequences insiders face when they speak out to allege a wide range of sexual abuse and corruption throughout the organization. Their first-hand accounts point to a culture of retaliation, untouchability and silence, which goes all the way to the top.