Why do people join America's infamous white supremacist group?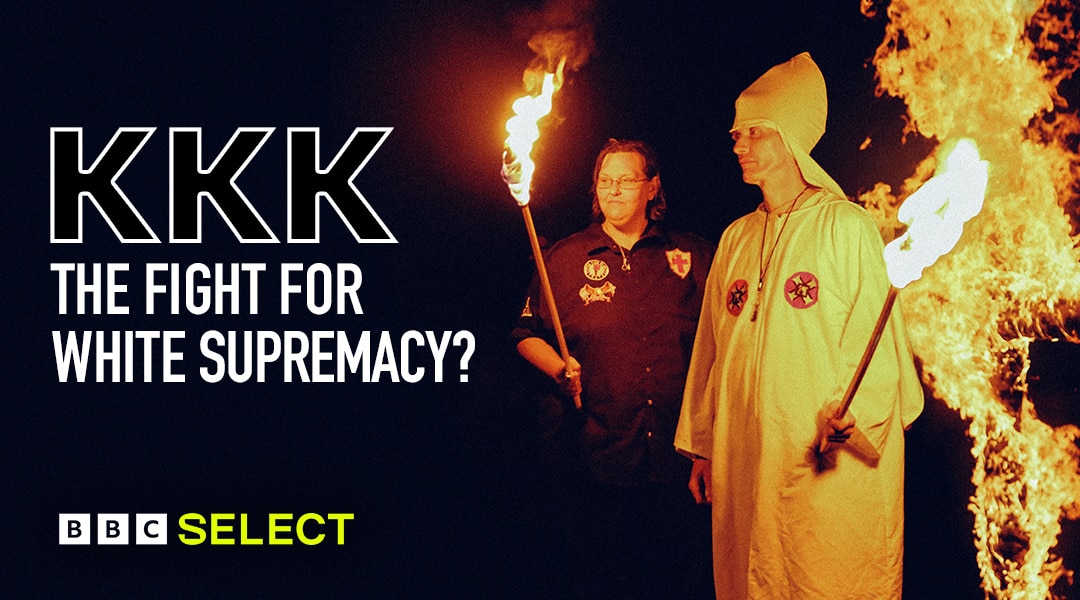 America's most infamous supremacist group, the Ku Klux Klan, claim to be in the midst of a revival saying there is a surge in membership and an increase in cross burnings across the Deep South.
In this BBC documentary, which contains disturbing information, Dan Murdoch meets the leaders of the Loyal White Knights, who claim to be the largest Klan chapter.
As tensions grow and protests erupt, following a massacre of nine black worshippers in a church, the violent intentions behind the Ku Klux Klan's ideology are laid bare.
Watch KKK: The Fight for White Supremacy? and more acclaimed documentaries on BBC Select today. Restrictions apply*.
More documentaries you might like...
Subscribe to BBC Select for hundreds of hours of thought - provoking, award-winning and critically-acclaimed documentaries from the BBC and beyond.
Politics documentaries
From accounts of the 20th century's pivotal political events to biographies of modern political figures, BBC Select brings you documentaries about the politics that shape our world.