The World's Most Secret Hotels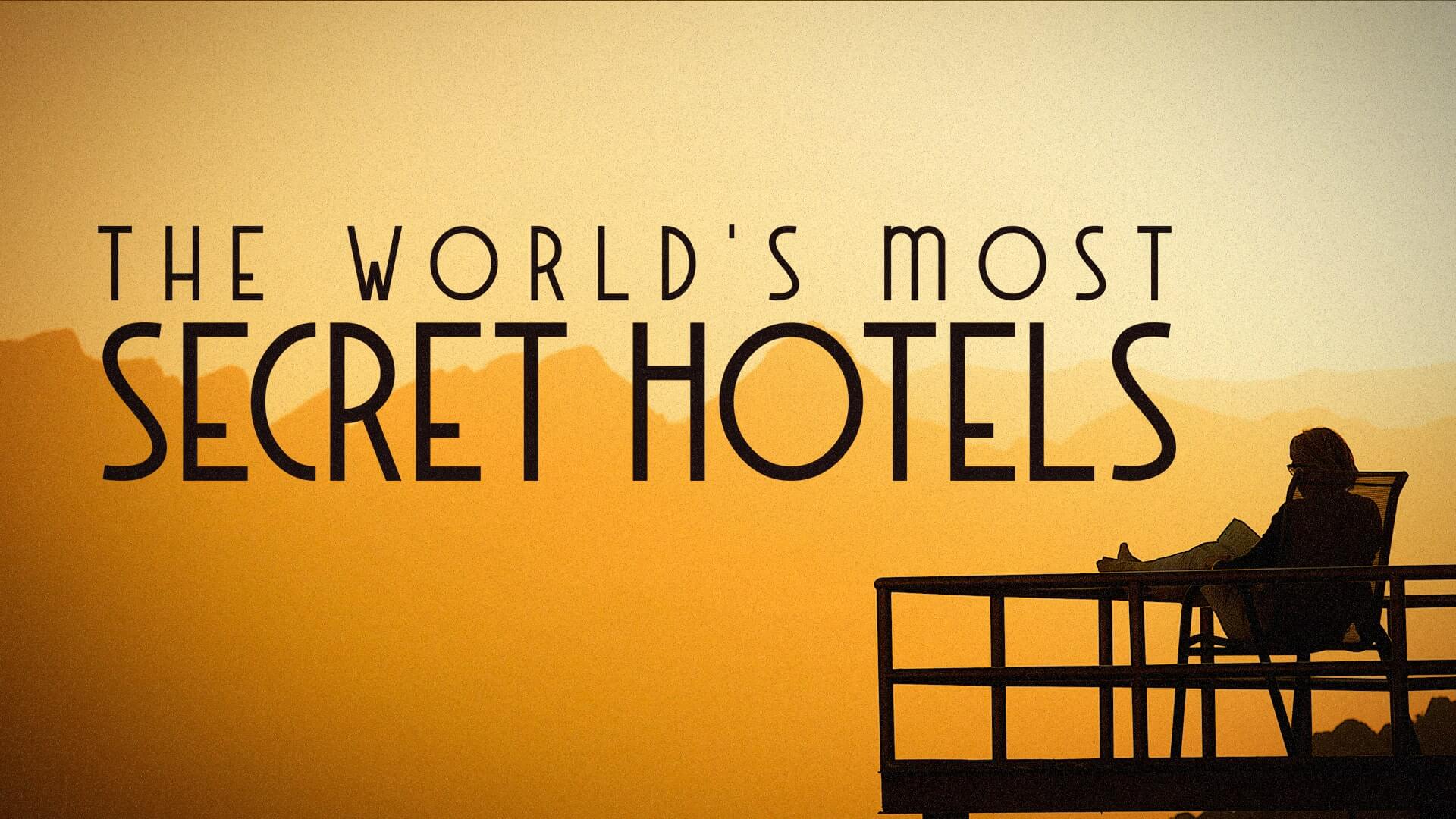 Discover spectacular hidden gems in this travel show dedicated to the world's most remote luxury hotels.
The World's Most Secret Hotels explores chalets perched 6,000 feet above an Alaskan glacier, hobbit-like huts, magical treetop cabins, a rustic retreat nestled among Stone Age ruins, a luxury resort hidden in the Middle East's Grand Canyon and a hotel only accessible via zip wire! See some of the world's most unique and amazing places to stay.
Watch The World's Most Secret Hotels and more acclaimed documentaries on BBC Select today. Restrictions apply*.
The World's Most Secret Hotels on BBC Select
Ep 1: Extreme Escapes
Would you like a relaxing stay in a Cambodian hotel only accessible via a zip wire? Get ready to check into some luxury hotels in decidedly extreme locations. In Cambodia, the Shinta Mani Wild Hotel features a series of 15 tents only
accessible via a zip wire. There are precarious clifftop dwellings in Italy and Wales plus a unique Tree Hotel in Lapland. Whilst in England, The Burgh Island Hotel, favoured by Agatha Christie, sits on a sliver of land frequently cut off by the sea.
Ep 2: Remote Hideaways
Jet off to a remote spot in Sweden where you can spend the weekend in a 747 jumbo jet! Make sure you pack your compass as these resorts are miles from anywhere. Stay deep in the Jordanian desert in a 'bubble' tent. The secluded Cley Windmill in Norfolk, England is a 200-year-old mill that secretly contains luxury accommodation. Sweden's
Jumbo Stay is the first 747 hotel in the world, while one South American hotel is so remote, supplies only arrive three times a month.
Ep 3: Hidden Escapes
If you hate airport transfers, you'll love the hotel that's hidden next to New York's JFK! Escape the daily grind with these far-flung, high-end resorts. It's hard to hide in New York, but there's one hotel nestled beside the hustle of the JFK airport. In Finland, venture into the Urho Kkonen National Park and sleep under the stars at the Kakslauttanen Arctic Resort. And on Vancouver Island there's a spot known for its biological diversity, where visitors escape to free their minds.
Ep 4: Invisible Hideaways
Take a trip to a Swedish hobbit hut or a hotel hidden in the Middle East's Grand Canyon. If you don't want to be reached, then these remote hotels might be for you. Stay in a mirrored cabin deep within a Uruguayan forest. Sweden's Kolarbyn Eco Lodge features rustic hobbit – like huts. If that sounds far too excitable, try Britain's most remote hotel,
The Garvault. Or venture into the Grand Canyon of the Middle East to unearth a luxury hotel hidden in the Al Hajar mountains.
Ep 5: Hilltop Escapes
Our advice is to not look down as these resorts are precariously placed at a great height. These resorts are the tops, as we head skyward in search of luxury. Stay on an Italian glacier, in a hotel beloved by ski enthusiasts and hikers in search of an adrenaline fix. In Greece there's a hotel on the southernmost tip of the Greek mainland in one of the most
remote areas in the country, the Mani Peninsula. Or spend some quality time in the imposing Welsh Cambrian Mountains.
Ep 6: Hidden Retreats
If you're looking for something different, why not stay on a Swedish lake or a lava field? Find yourself, or lose yourself, in these highly remote resorts. Stay in Iceland's Glass Cottage, an unusual black building covered in reflective glass and surrounded by lava fields. Make sure you pack your sea-legs as there's a unique submerged hotel floating on a
Swedish lake. Whilst in England, The Tower is an unusual, brutalist compound, rumored to have harbored unexploded bombs.
More documentaries you might like...
Subscribe to BBC Select for hundreds of hours of thought - provoking, award-winning and critically-acclaimed documentaries from the BBC and beyond.