National Security: The Treholt Story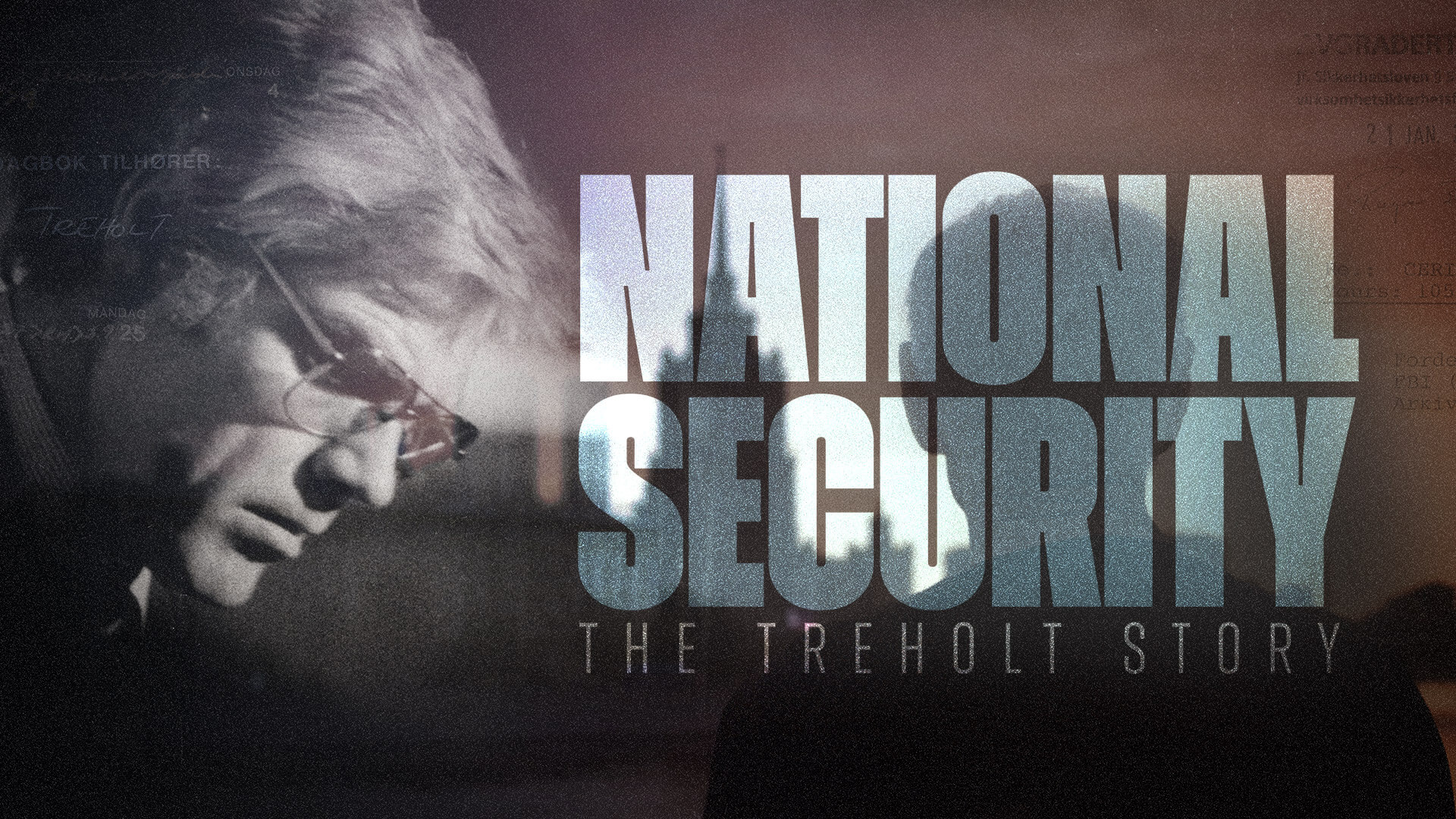 On January 24, 1984, Arne Treholt, a well-known Norwegian career diplomat and politician, left the Foreign Ministry in Oslo on his way to the airport to catch a flight to Vienna. Hours later he sat in a police interrogation room, under arrest, charged with spying for the Soviet Union. This thrilling documentary tells this true story of international espionage and treachery at the highest levels.
Watch National Security: The Treholt Story and more acclaimed documentaries on BBC Select today. Restrictions apply*.
National Security: The Treholt Story on BBC Select
Episodes:
Undercover
The FBI covertly begin to monitor a Norwegian politician. But what are their suspicions?
One day in January, in the early 1980s, the FBI moves into an apartment in Manhattan. Their job is to spy on the neighbors across the hall, a Norwegian diplomat and his family. But what do they suspect? This thrilling political documentary begins to tell the remarkable story of Arne Treholt, suspected of being a possible agent for the enemy in the east, the Soviet KGB.
The World's Second Oldest Profession
How does a spy become a spy and what are the processes used to recruit them?
Young journalist Arne Treholt is introduced to a Soviet diplomat at a party. Shortly thereafter he is invited to dinners by this diplomat without knowing he works for the KGB. All countries attempt to obtain information from enemy countries, preferably through human sources. This engrossing documentary looks at how such a
cultivation process begins. Did Arne even know he was being recruited?

It Just Happened
Arne begins delicate negotiations with Russia, while also relaying secret information.
Arne Treholt's career is taking off. He is becoming a powerful politician. He negotiates with the Russians regarding important territorial waters off the coast of Norway. But, as this thrilling documentary reveals, he also maintains secret relations with the KGB. What is the truth regarding Treholt's dealings with the Russians, and what was the Soviet Union concerned about during the Cold War?
A Channel For Dialogue
A top job should have been the pinnacle of his career. But it was the start of the end.
When Norway joins the UN Security Council in 1979, Arne Treholt moves to New York to work as a diplomat. But as this fascinating documentary shows, a sense of adventure drives him to resume contact with the former KGB chief at the Norwegian embassy. This decision proves to be fateful. Behind the scenes the FBI, MI6 and Russian double agents begin to take an interest in Arne.
Cosmic Top Secret
A net begins to close in on Arne Treholt as he's witnessed contacting enemy agents.
A new job for Treholt allows him access to top secret information, even though the Norwegian authorities suspect him of espionage. As this gripping documentary reveals, police monitor him by means of telephone tapping and cameras in his apartment. During a search, they make a decisive discovery which, for the first time, enables them to witness secret meetings between Treholt and the KGB.
The Spy Paragraph
Treholt is caught and sentenced to life. But questions still remain about his conviction.
Arne Treholt is caught and convicted. But, as this fascinating documentary concludes, questions still remain. Was it sufficiently proven that he passed information on to the KGB that endangered Norway's security? Was there enough evidence to prove Treholt was a spy and deserved a life sentence? Is it possible, 40 years later, to find out why the authorities in the Kremlin valued Treholt?
More documentaries you might like...
Subscribe to BBC Select for hundreds of hours of thought - provoking, award-winning and critically-acclaimed documentaries from the BBC and beyond.
True crime documentaries
BBC Select delves into the world of past and present true crime.