How did the physical and emotional issues facing FDR shape his approach to WWII?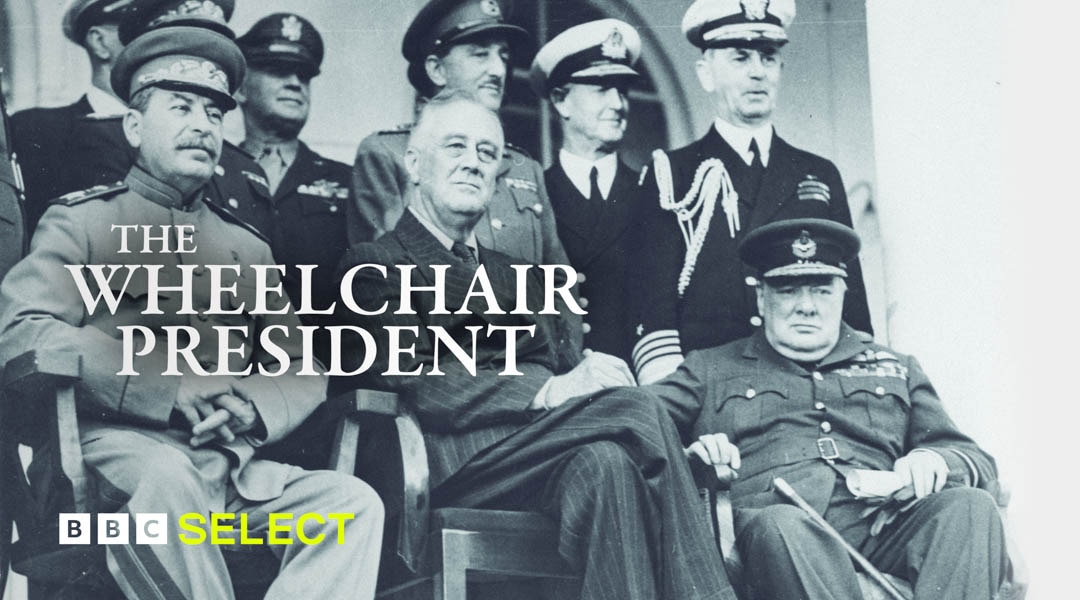 The only four-term President (so far) and the architect of the New Deal during the Depression, Franklin Roosevelt faced his toughest challenge as the Second World War loomed.
Watch The Wheelchair President and more acclaimed documentaries on BBC Select today. Restrictions apply*.
The Wheelchair President on BBC Select
Historian David Reynolds re-examines FDR's wartime leadership and the secrets that he held onto for his entire life as America's wheelchair president raced to shape the future before the past caught up with him.
More documentaries you might like...
Subscribe to BBC Select for hundreds of hours of thought - provoking, award-winning and critically-acclaimed documentaries from the BBC and beyond.
BBC Select free trial
BBC Select is available on Amazon Prime Video Channels, the Apple TV app and The Roku Channel for only $4.99 a month. Start a 7-day free trial and watch a range of acclaimed documentaries from the BBC and beyond. Restrictions apply*.
Black Friday offers
Subscribe to BBC Select on Amazon Prime Video Channels between 22nd November and 4th December to get the first 2 months for only $1.99**
Subscribe to BBC Select on Roku between 22nd November and 1st December to get the first 2 months for only $0.99**